On April 16, the seventh China Digital Reading conference in 2021 was held in Hangzhou with the theme of "new development of digital empowerment and new journey of reading". Hisense, as the official special partner of the conference and the official partner of the cultural and creative exhibition, brought Hisense's reading mobile phones A7 and a5pro, dual screen mobile phone A6L and eye protection tablet Q5 to the exhibition, attracting a large number of visitors to stop and experience.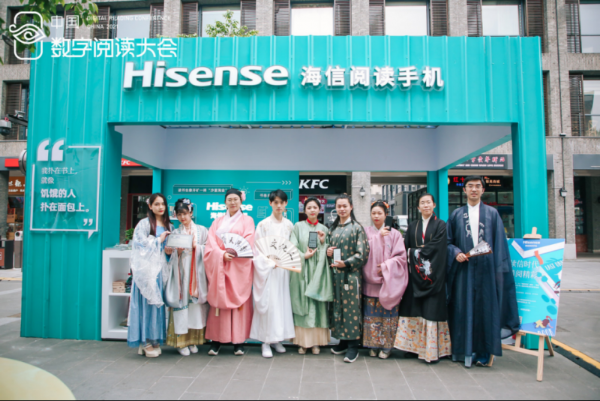 Eye protection becomes a key proposition in the era of digital reading
In the "2020 China Digital Reading Report" released by this conference, it is pointed out that in 2020, China's digital reading user scale will reach 494 million, with a growth rate of 5.56%, and the per capita e-book reading volume will be 9.1. With the change of national reading habits, today's society has entered a new era of digital reading. However, with the increase of people's digital reading time, the harmful blue light of electronic display products has become a more serious problem. Although the industry has paid enough attention to Blu ray damage in recent years, and is constantly trying to solve it, in the final analysis, the principle of screen display is the root of Blu ray damage.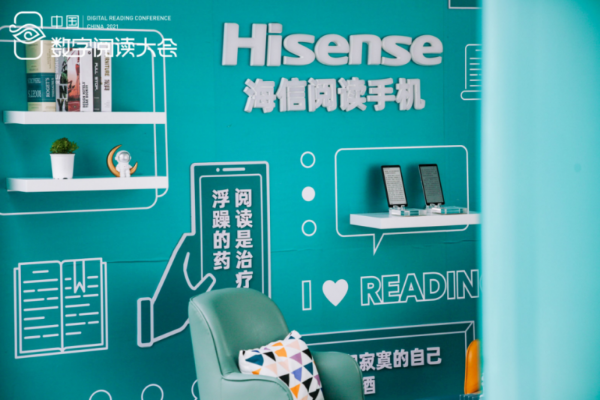 Hisense mobile phone, as the first domestic manufacturer to explore eye protection reading products, started from the root and applied the Blu ray free ink screen to mobile phone products. Since the launch of the dual screen reading mobile phones A2 and A2 Pro which combine mobile phones with ink screens in 2017, after continuous upgrading and iteration, the eye protection display technology of ink screens such as A7 and A5 pro of Hisense 5g reading mobile phones and color ink screens has been quite mature, which has made Hisense reading mobile phones win double harvest of reputation and sales volume.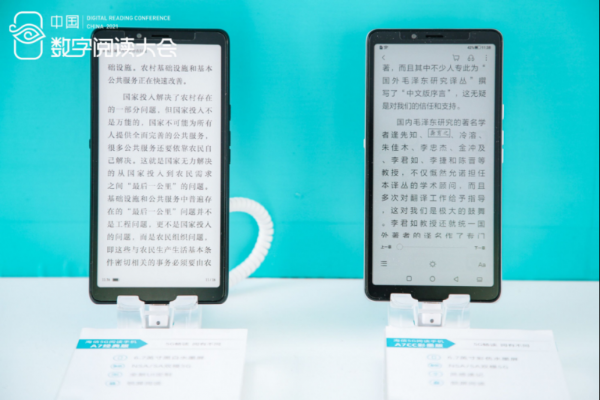 Technical innovation to improve the display effect of eye protection
The continuous upgrading of display effect is closely related to Hisense's continuous investment in technology. In terms of display technology, Hisense has possessed black-and-white display technology, luminous display technology, color ink display technology and rlcd total reflection technology, and accumulated a large number of display patents.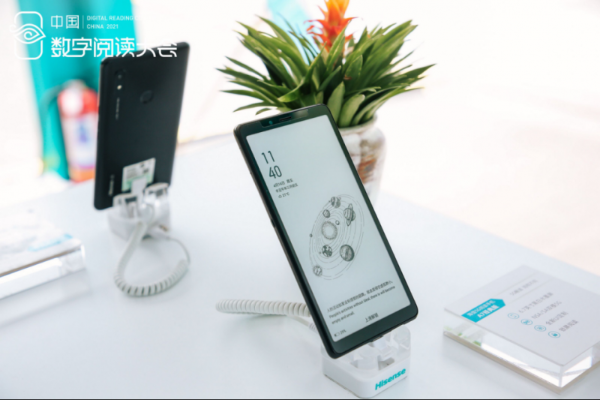 The display of Hisense 5g reading mobile phone A7 adopts Yuantai's exclusive customized ink screen, combined with high contrast text and the text anti aliasing repair technology pioneered on Hisense A5 pro to further improve the text display effect. The A7 color ink screen CC version adopts the second generation printed electronic paper technology on the basis of the first color ink screen display of Hisense A5 Pro CC version. Compared with the ordinary color ink screen, the A7 color ink screen CC version is softer, and the graphic display is clearer and more delicate.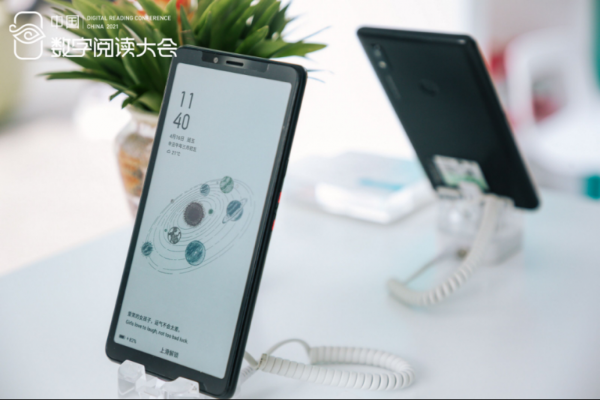 Hisense eye protection tablet Q5, a large screen electronic reading device launched for educational scenes, is equipped with an rlcd total reflection screen, which cancels the backlight and color filter, and relies on external natural light to illuminate the screen, thus greatly avoiding the visual fatigue caused by staring at the screen for a long time. In addition, in the exhibition area, visitors also experienced the comfortable eye protection reading experience of daily reading without blue light and night reading with blue light reduced by 95% brought by Hisense's dual screen mobile phone A6L equipped with professional luminous ink screen.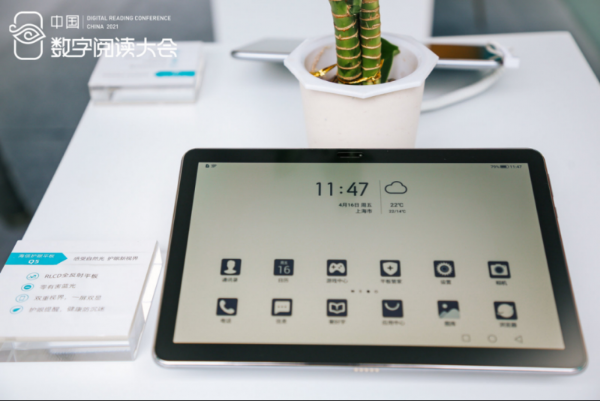 Reading experience of eye protection upgraded by software and hardware
In the process of Hisense mobile phone exploring eye care reading, software and hardware co upgrading is the key to continuously improve the eye care reading experience. Hisense 5g reading A7 further improves the display effect through text anti aliasing Technology 2.0, line compensation technology, and intelligent contrast. Combined with dynamic refresh mode, application bleaching, multi-level font bold, lock screen reading, inspiration shorthand and other features, it meets users' deep reading needs.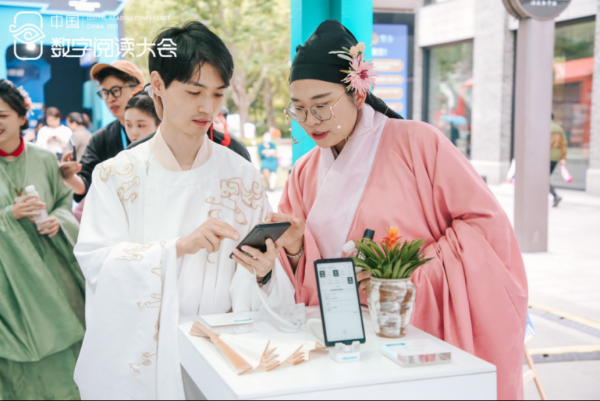 Hisense reading mobile phone series has been equipped with mature Android system from the beginning, and the ink screen has been carefully optimized, while the ink smart key provides a more intelligent and convenient use experience. In addition, the battery, network and sound quality of the hardware that can improve the reading and use experience are also being upgraded simultaneously. At the same time, the rich reading resources also greatly meet the needs of users' multi-level and multi-dimensional reading scene. The world's first 5g ink screen reading mobile phone A7 not only enriches the categories of reading mobile phones, but also brings users the double excellent experience of 5g fast network and comfortable eye protection reading.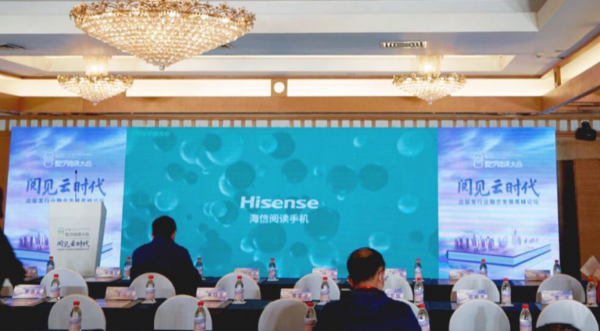 Hisense is leading the development of eye protection reading mobile phone step by step. In the future, Hisense mobile will continue to explore eye protection reading technology and product application, continue to bring more consumers better products and create more comfortable mobile reading experience.
0