On April 14, yunmi technology held the 2021 strategy and annual new product launch, released AI toilet, AI water purifier and other AI strategy new products, and announced the new "Ai: helpful" strategy, which comprehensively promoted the implementation of AI technology at home from four aspects: health care, active intelligence, home safety and natural voice interaction.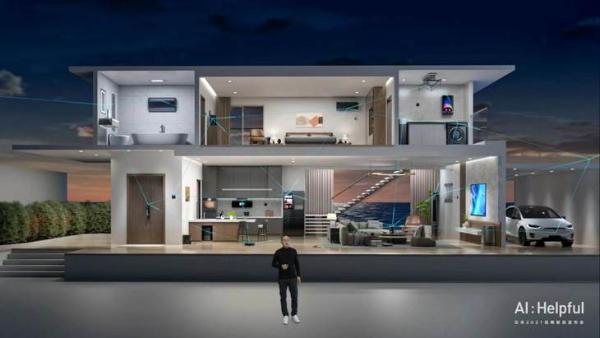 As the pioneer of Internet appliances in the whole house, every strategic upgrade and new product launch of yunmi technology deserves attention. After the press conference, Chen Xiaoping, founder and CEO of yunmi technology, was interviewed by the media, giving us an opportunity to have an in-depth understanding of yunmi's latest AI strategy and a glimpse of yunmi's new path of future development.
"Ai: helpful" strategy changes product experience
AI intelligence has become the core focus of yunmi's strategic layout in 2021, which can bring different experience to smart home products. Chen Xiaoping said that in the past few years, yunmi has been practicing the direction of whole house interconnection, turning home appliances from functional devices into interconnected devices, and linking home appliances in the whole house, turning home into a whole home.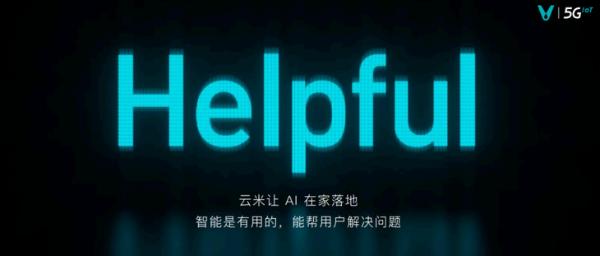 But the whole house Internet is not the whole direction of smart home in the future. Chen Xiaoping thinks that the essence of the whole house Internet is only to realize the smart stage, and then the helpful stage. The AI upgrade strategy launched by yunmi focuses on helping.
Chen Xiaoping mentioned that the transition from smart to helpful is a great leap forward. The essence of helpful stage is the reconstruction and redefinition of product functions. By adding sensors to products, matching algorithms, intelligent experience, and combining the interconnection between different devices, new capabilities are given to products. When the product has these new AI capabilities, users will find that this kind of product upgrade is really useful and can solve problems, which is particularly worth looking forward to.
Join hands with Nobel laureates to promote AI strategy
It is not easy to promote the implementation of new AI strategy, for which yunmi has made a lot of efforts. It is understood that yunmi established AI Lab as early as 2016. Yunmi's exploration and accumulation in AI technology has laid a solid foundation for today's yunmi AI strategy.
In order to further expand the underlying research of AI and the deep application of AI in smart home, in the future, yunmi AI Lab will start research from four aspects: intelligent perception, AI brain, natural language interaction and active intelligence.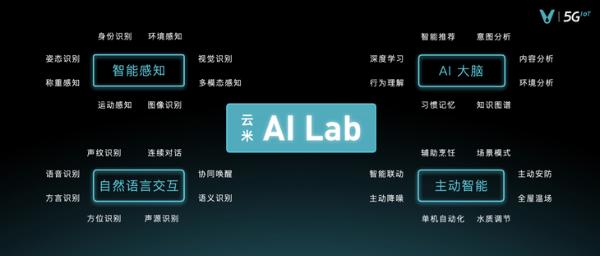 In order to further promote the implementation of AI strategy, yunmi will add AI technology and talent reserve in 2021. Chen Xiaoping said that yunmi invited George smoot, winner of the 2006 Nobel Prize in physics and father of cosmoembryology, to be the chief scientist of yunmi AI, and built a very powerful team of AI scientists.
The team of AI scientists focuses on the research and development of intelligent perception, AI brain, natural voice interaction, etc., which almost covers the whole field of AI from the bottom foundation to cognitive and perceptual technology.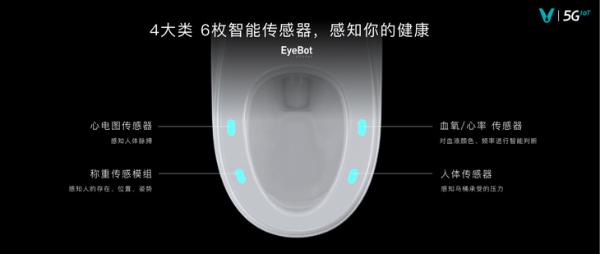 At this press conference, yunmi released a number of AI strategic new products, which all reflect yunmi's latest research achievements in AI. For example, the EYEBOT AI health detection toilet launched this time is equipped with six intelligent sensors, which can measure blood oxygen, heart rate, weight, body fat, etc., enabling users to know their health status at any time.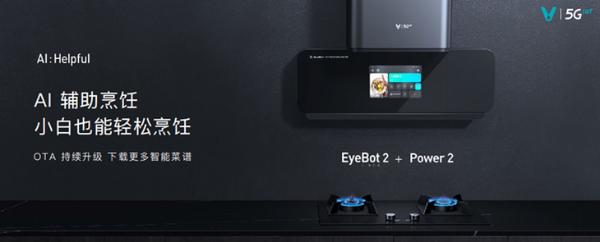 The eyebot2 yunmi AI range hood is equipped with AI assisted cooking function, with built-in eight cuisines and 300 AI intelligent recipes created by several famous chefs. Even if you don't know how to cook, you can easily finish cooking according to the smart menu tips of the range hood.
It is worth mentioning that the combination of eyebot2 yunmi AI range hood and AI gas stove power2 can also realize scene linkage. Through the interconnection of smoke stoves, the gas stoves receive the menu program instructions of the range hood, sense the temperature at the bottom of the pot in real time, intelligently adjust the range hood, increase the wind power of the range hood, and so on.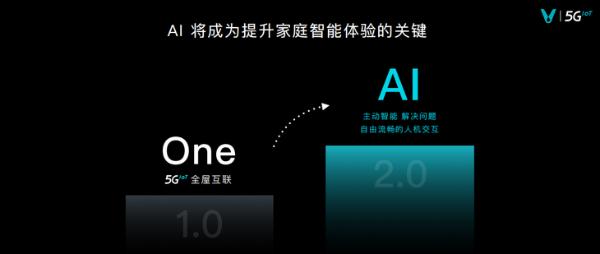 In the AI strategic new products launched by yunmi, it is easy to feel the helpful core of this strategic upgrade, that is, the products are useful and easy to use for users. By integrating AI technology into products, it can bring more practical functions to users, so that users can truly experience the advantages of products with AI capability.
In the interview, Chen Xiaoping stressed more than once that the core of realizing helpful is to constantly find useful products, useful functions and useful innovations to do this. The implementation of yunmi AI products is based on this logic. Yunmi has not only a new strategic concept, but also a real product and user experience.
AI is the focus of yunmi's future strategic layout
Chen Xiaoping believes that on the AI track, the future core competitiveness must not be the product itself, but the algorithm AI. Next, yunmi will make key breakthroughs in AI, user interaction, AI, algorithm and software capabilities, and gradually walk out of a way that is not only a hardware company.
Chen Xiaoping said that yunmi will continue to do R & D and iteration on AI, and constantly do things based on data and product understanding. It will also communicate more and more with different peers and make common progress. Today, helpful is releasing 1.0, which makes home controllable, digital, visual and interactive. In the future, 2.0 and 3.0 will realize deep learning, interpret user habits, and even understand more intentions.
In terms of the future development of yunmi, Chen Xiaoping said that there will be different genres in the home appliance industry in the future, and yunmi is one of the product genres. Yunmi will make one product after another in a down-to-earth manner, focusing on product based AI and product intelligence. This is the firm direction of yunmi, hoping to solve user needs through products and scenarios.
In the past few years, yunmi has been doing the whole house interconnection and intelligent transformation. Chen Xiaoping said that in the next few years, yunmi will follow this direction. On this basis, yunmi will not increase product categories, but will do the iterative upgrading of products. The direction will not change, but it will go deeper and deeper and become more valuable.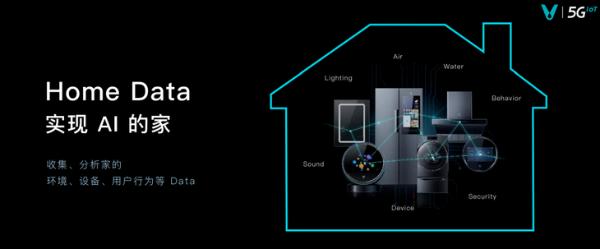 In the era of Internet of things, the cooperation between different manufacturers is also a very important thing, so as to create a more huge and perfect smart home ecology. Chen Xiaoping said that yunmi will work with more manufacturers and partners to make products, including sensors, security products and so on. In the future, yunmi will make homemap into a standard interface, open to the whole society, and all brands can access it. In terms of interoperability of smart home products of different brands, yunmi adopts an open strategy.
On the basis of 5g IOT whole house interconnection, yunmi puts forward a new AI strategy and opens a new starting point. From the whole house Internet to AI enabled products, every step of yunmi focuses on user value. Users can feel the usefulness and convenience of new technology from yunmi's products. Yunmi creates a higher-level smart home life scene step by step, so that more users can experience the charm of science and technology, and also opens a new track for the future smart home industry.
0