In 2020, China will speed up breakthroughs in some key core technologies, "hualong-1" will be connected to the grid for the first time in the world, "nine chapters" will enable China to realize the "superiority of quantum computing" and "chang'e-5" will realize the return of sampling of extraterrestrial objects in China for the first time But on the other hand, chip, industrial software and other fields "neck" problem is still prominent.
Recently, Liu Wenhuan, general manager of Tongxin software, said: "after more than 20 years of development, China has achieved independent security in terms of operating system. With the deepening of R & D and the expansion of application fields, I believe that in the future, the domestic operation Department will enter the international mainstream market. "
Make up the short board and rebuild the base of information industry
"After win7's formal suspension of service and recent changes in the international situation, the team fully realized the importance of the construction of national security information system. The ultimate significance of the development of information and creative industry is to achieve independent security, which is also the original intention of Tongxin software. This is not only to solve the problem of information security, but more importantly to solve the problem of the right to development of the information industry. " Liu Wenhuan said.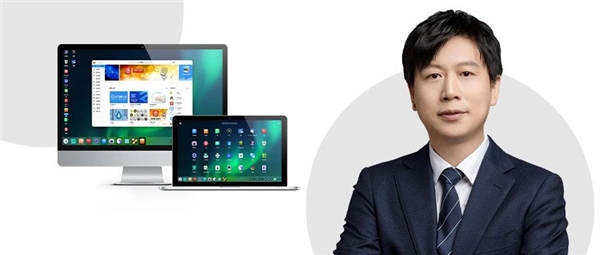 Operating system is the core of computer system and one of the bases of information security industry. For a time, foreign manufacturers once occupied the main market share of domestic operating systems, while domestic manufacturers were in the state of exploration and follow-up for a long time.
Tongxin software was founded in 2019. Its core product, UOS, is based on the Linux kernel, integrating the technical strength of many domestic operating systems, CPUs and some application manufacturers. In 2020, the installed capacity of UOS system of Tongxin will exceed 1 million sets, and it will gain more than 70% market share in the competitive market. At present, the UOS system of Tongxin has released three product series: desktop, server and special equipment.
Liu Wenhuan makes a vivid analogy: operating systems are like roads, and various applications are like driving cars. When there is a sound infrastructure, the car will naturally enter the "track".
Creating ecological environment and widening application boundary
How difficult is it to develop an operating system independently? Liu Wenhuan believes that this is a huge project. Apart from tens of millions of lines of code, it has very high requirements in terms of quality, stability and safety. It cannot be completed without long-term accumulation and a large number of personnel input.
In recent years, the State encourages independent innovation in information technology and encourages Chinese enterprises to develop basic software, hardware, chips, etc., which is of great help to manufacturers engaged in operating systems and information technology innovation and application.
"In terms of technology, talent and capital, we have the ability to develop an operating system suitable for the public, and we need to create our own standards in the future," Liu said
In 2020, Tongxin software has successively released its UOS community version, industry version, personal version, education version, professional version, enterprise version, Euler version and other product versions, accumulated more than 1 million open source community users, realized the national layout of one headquarters, three general software and hardware adaptation centers, six research and development centers, 14 provinces and cities, and formed thousands of technology, business and strategic partners It's an ecological system.
Seize the opportunity and build mainstream products in three steps
If an operating system wants to occupy the market position, it needs to invest a lot of human and material resources in addition to the early research and development, and the later optimization, maintenance, and continuous development of new application scenarios.
Liu Wenhuan said: "it's not a matter of a day to develop a mature operating system. It took us two years to expand our team from a few hundred people to two thousand people. The purpose is to focus on the future and implement a three-step strategy."
Previously, in public, Tongxin software announced the three-step path in the next decade. That is to say, it will take three years to complete the support needs of key industries in the country; it will take three years to reach the international mainstream level; and it will take four years to realize the global basic software ecology.
"We should not only meet the needs of domestic users, but also look at the global market, so that foreign users can accept our products." Liu Wenhuan said.
Innovation is the first driving force leading development, and the protection of intellectual property rights is the protection of innovation. In recent years, in addition to the support of relevant policies, the whole society's awareness of respecting and protecting intellectual property rights has improved significantly, which also provides a "fertile ground" for the research and development of key technologies.
Liu Wenhuan believes that piracy only plays a short-term role in stopping thirst at a certain stage, and increasing the independent control of key technologies is the key to not being controlled by others. With China's emphasis on intellectual property rights, enterprise innovation achievements have been effectively protected, and enterprises that taste the sweetness pay more attention to the dividend brought by independent innovation.
"However, legalization is not the same as micro softening. We should continue to increase our R & D efforts, make a breakthrough in the international market as soon as possible, and really drive into the" fast lane. " Liu Wenhuan said.
Brand profile: Tongxin software is a Chinese basic software company with the mission of "creating an innovative ecosystem of China's operating system", which was jointly established by leading domestic operating system manufacturers in 2019. The company focuses on the R & D and service of basic software such as operating system, and is committed to providing safe, stable, intelligent and easy-to-use operating system products and solutions for users in different industries. Baidu search "Tongxin software" for details.
0