On April 13, the Organizing Committee of German if design award announced the final list of 2021 if design award. Four products of little white bear won the "2021 if product design award". The award-winning products are: electric breast pump, portable constant temperature kettle, ultraviolet disinfection cabinet, cooking machine, the "German if design award" won, not only on behalf of the outstanding design quality of little white bear products in the international recognition, but also means that the product has won the greatest degree of recognition in the scope of design and business, the honor is well deserved. If International Forum Design in Hanover, the oldest independent design organization in Germany, holds the if design award every year.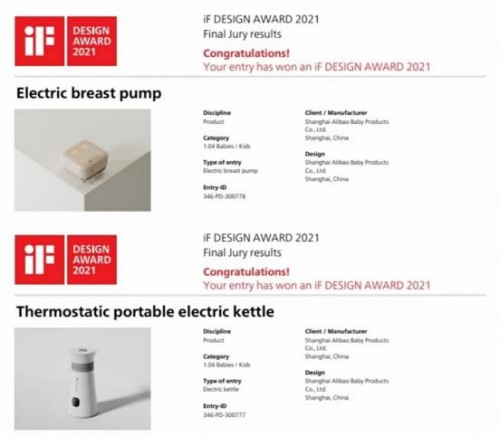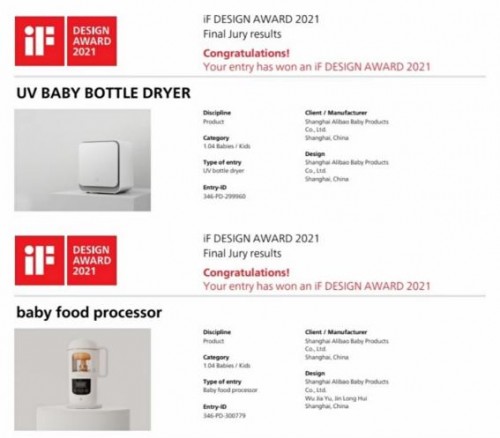 Electric sucking device for little white bear: it comes with warm "smile angel" accompany, decompression, "pixel expression bag", food contact grade material, PPSU "gold" milk bottle. The patent of air pressure pulse researched and developed by little white bear is to use high frequency micro shock massage to trigger multiple milk bursts while sucking, so as to increase milk production and enjoy painless sucking. Anti countercurrent patent can prevent pollution and protect the host. During sucking, it can be suspended at any time, automatically memorize the last gear and quickly resume sucking status.
Little white bear portable constant temperature kettle: break through the traditional use of milk mixer at home, so that mothers can go out anytime and anywhere to solve the problem of milk. There is no need to test the temperature for soaking milk, 5-level temperature control 24h constant temperature, led real-time temperature display, seamless forming of 304 stainless steel insulation liner in the pot, automatic power-off for water drying, food contact grade material, safer drinking water.
Little white bear ultraviolet disinfection cabinet: 17L large capacity, one multi-purpose, equivalent to having disinfector + dryer + storage bin + fruit dryer + yogurt machine at the same time. Disinfection technology has 360 advantages ° Rotating light bar + 10 ° Inclination angle; Diamond reflection patent + 70 pieces of stainless steel convex surface, realize 360 ° No dead corner disinfection, sterilization rate as high as 99.99%. High temperature drying at 70 ℃ ensures double sterilization. Disinfection and drying time can be set by oneself. Storage sterilization, achieve 24h aseptic storage. Inductive night light, no longer in the dark at night. The combination of fashion design and functionality endows users with a new baby rearing lifestyle.
Xiaobaixiong cooking machine: independent research and development patent "automatic lifting" cutter head, 50ml micro grinding, delicate cooking, features upper steaming and lower cooking, after cooking, the cutter head automatically drops and evenly stirs. A variety of menus to choose from, rice paste, fish paste, 24h appointment, intelligent timing, one button automatic cleaning. Truly from raw to cooked a key to complete the baby complementary food, so that the baby's every meal is fresh and healthy.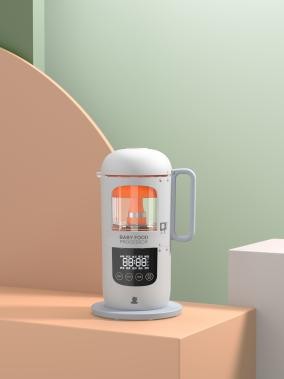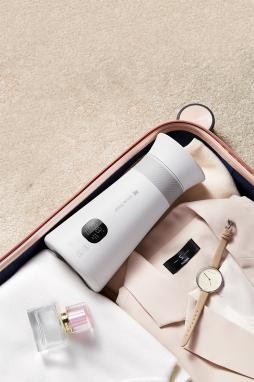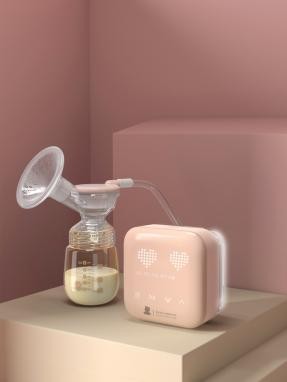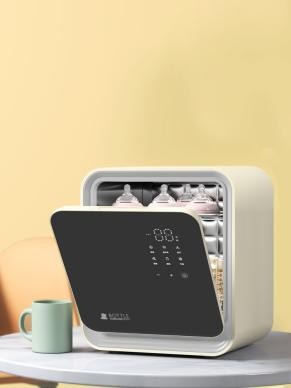 In the past 15 years, the brand of little white bear has been rooted in China. It has established more than 30 series of diversified product lines in five categories, including baby electrical appliances, maternity products, feeding products, personal care for daily life, and fast-moving cleaning and care, covering the pregnant mother's birth and the baby's 0-3-year-old growth stage. The total number of SKUs has exceeded 400. In the past 15 years, little white bear has served more than 10000 baby families, covered more than 70% of the maternal and infant stores offline, and delivered more than 24 million sets in total. It has become a mother and infant brand in the hearts of thousands of Asian mothers.
Little white bear has won numerous awards in various important industrial design competitions at home and abroad, and its understanding of design is deepening year by year. On the design road, with the scientific concept of pregnancy and infant, it triggers intelligent mother and infant service. Little white bear has never stopped innovation and attempt, and I believe that more good news will follow.
0