The May Day holiday is coming soon, and people's enthusiasm to play and buy is irrepressible. In addition to purchasing outdoor equipment, all kinds of cooling artifact are also in demand. It seems that in order to avoid summer anytime and anywhere, we have begun to prepare! Functional, healthy and comfortable air conditioning products must bear the brunt! On April 27, in order to fully meet everyone's rush purchase demands, JD appliances took the lead in launching the "may day new week" air conditioning welfare broadcast. It immediately applied for the 1 yuan trial value experience of fresh air conditioning, and there are more big brand air conditioners waiting for you! If the product is too fussy, directly follow the following product recommendation to order!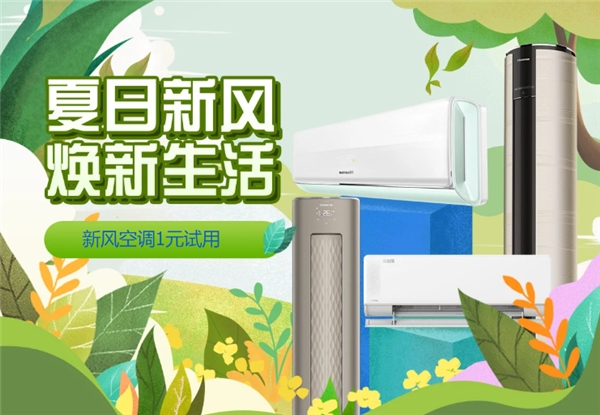 If you want the high-end atmosphere to force the grid to fill up instantly, come to this Casati Galaxy air conditioner. The appearance adopts the color of high-end star blue, with brilliant wisdom and steady visual impact. The design of square and circle integration, full space constant temperature, clean oxygen and fresh air, full space sterilization, intelligent voice and zonal air supply function are superimposed with six guarantees. One machine in hand, the whole family has no worries. The design of the inclined rhombic fresh air outlet makes the air outlet angle rise, forms a negative pressure area with the air supply of the air conditioner, guides the air flow upward continuously, and then produces two times of double speed pressurization. The fresh air and the air conditioner air quickly converge in a short distance, and quickly reach every corner, and easily imagine every pure breath. Casati's fresh air conditioner with high color value and high energy efficiency can enjoy 24 issues of white bar interest free when you take a picture. At the same time, you can also get more super value gifts such as desktop purifier!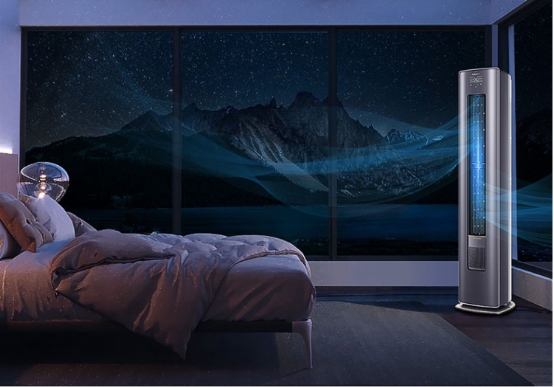 In addition, the recommended TCL intelligent fresh air air conditioner is also directly closed eyes, absolutely will not step on thunder! TCL smart fresh air air conditioner, which is recently listed, innovates "little blue wing" smart healthy air black technology, and proposes "raise little blue wing, full of new air". Through fresh air ventilation, dust control and mite removal, the indoor air problem can be perfectly solved. This air conditioner has four modes of embracing wind, soft wind, carpet wind and shower wind, which can make you enjoy the soft wind treatment of mother and baby. With it, completely away from air conditioning disease, to provide a comfortable and healthy air environment for family members. In addition, its air purification effect is also very good. Through high-grade HEPA filter element, four deep filtration, the efficiency of PM2.5 filter screen reaches 99.1%, the bacteriostatic rate reaches 99%, and the antiviral rate reaches 97.2%, so that you can enjoy clean air anytime and anywhere. What are you waiting for? Now the lowest price of ordering is only 3499 yuan, and you can enjoy the interest free period 6 of the white note, so that you can easily buy without pressure!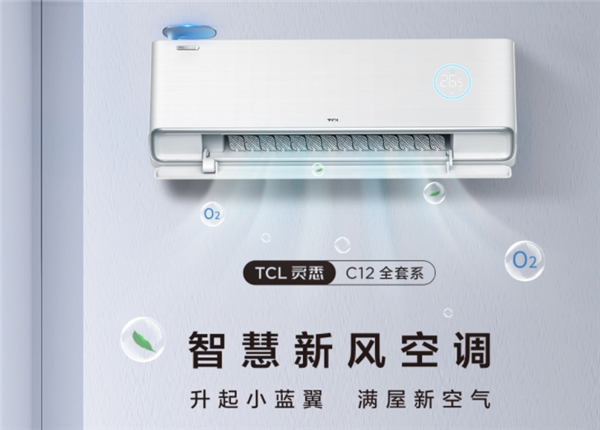 In addition to the above recommendations, this may day promotion, JD home appliances also prepared more value-added pop money waiting for you! Casati, Hisense, Midea, Gree and other air-conditioning brands have joined hands to create a number of special promotions, such as new life, big brand, Jingxuan service and selected brands. In addition to the unprecedented promotion efforts, some products during the event can enjoy the value-added services such as only replacing without repair for 365 days, saving 600 yuan from the old to the new, 24-hour fast installation and overtime compensation. While providing high-quality products and preferential prices, Jingdong home appliances can also make you enjoy intimate and convenient shopping experience! On April 27, "may day new week" starts. What are you waiting for? Come to JD home appliances to get your favorite choice!
0