On the evening of April 28, Lenovo joined hands with Dunhuang museum to hold the wonderful adventure night of "all embracing, ancient and modern". In this wonderful adventure night, Lenovo officially released personal cloud storage T2. The new personal cloud storage T2, while continuing the super capacity, automatic backup, remote access and other functions of the previous generation of products, can not only bring more intelligent and convenient data storage for users, but also bring more rich experience for photography lovers. Just as Wang Feng, director of IOT product planning of Lenovo China, said at the activity site, "taking photos, taking videos, Save the personal cloud.
In addition to the standard personal cloud storage T2, Lenovo also brought the Dunhuang Museum co branded products, three co branded products were named: yuewufeitian, Jiuse shenlu and rebound pipa. The co branded design perfectly integrates soft beauty, classic elegance and products, making technology and art collide, and making the ancient culture glow with new brilliance.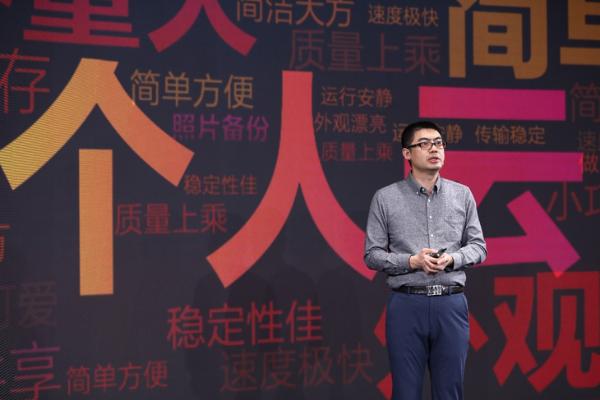 Technology blessing, let beauty never fade
On this wonderful night, Li Baotang, vice chairman of Gansu Federation of literary and art circles and a scholar of Dunhuang culture, deeply analyzed Dunhuang culture. He said that Dunhuang culture is broad and profound, has a long history, and is a bright pearl of ancient Chinese culture. The cooperation between Dunhuang Museum and Lenovo personal cloud storage is a successful practice in spreading Dunhuang culture. Lenovo's personal cloud storage conveys the spirit of "storing life, making beauty never fade", which perfectly fits with Dunhuang culture.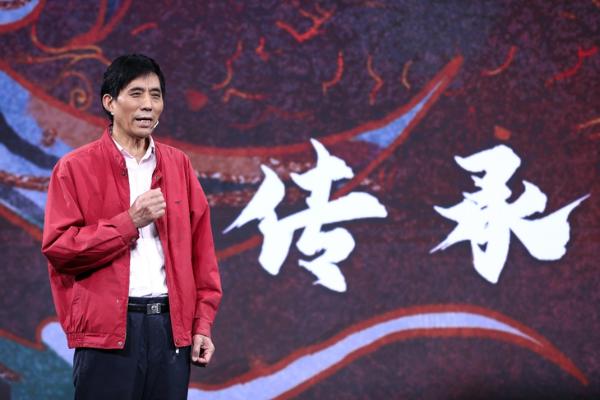 Mass storage and data portability meet users' data storage requirements
As an intelligent storage product, users are most concerned about the capacity. The new generation of Lenovo personal cloud storage T2 can support up to 36tb of capacity space, and the massive storage space brings more storage freedom to the photography and camera crowd. In addition, Lenovo personal cloud storage T2 supports a variety of backup modes, including automatic backup, incremental backup, remote backup and other backup modes, which help users store data in local personal cloud products at any time to ensure that data will not be lost. Besides meeting the storage capacity requirements of users, Lenovo personal cloud storage T2 also supports remote access. Lenovo personal cloud storage T2 realizes users' high-speed and stable access to the data in the device by deploying high-performance gateway nodes in all continents of the world, so as to easily carry the data with them. As Sui Xiaolong, the T2 product experience officer of Lenovo personal cloud storage, a member of China Photographers Association and a guest lecturer of Photography School of Beijing Film Academy, said, "Lenovo personal cloud storage is a product that every photographer is worth and should choose.".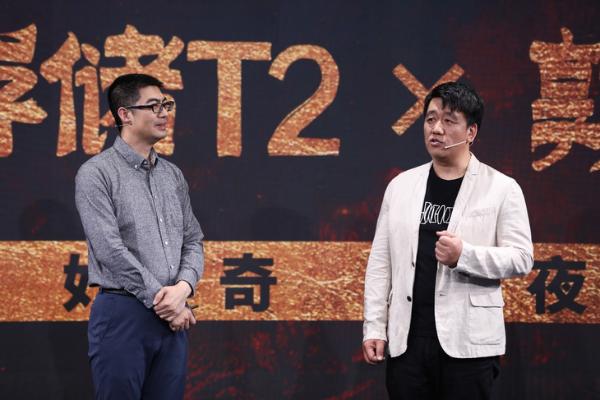 AI blessing, intelligent upgrade, new lsm2.0 create convenient experience
In order to bring more intelligent and convenient storage experience to users, Lenovo intelligent storage lsm2.0 was officially released in this wonderful adventure night. According to Wang Feng, Lenovo personal cloud is not only a hardware device, but also a future home data center. The newly upgraded software system LSM 2.0 brings a number of intelligent and easy-to-use function optimization. For example, automatic file classification can help users classify data according to file types, which is convenient for users to find and retrieve the required data; AI album function can record the time and place of photo shooting, so that each photo becomes a good memory; File de duplication function can realize the automatic de duplication of the same file, which can not only save storage space, but also make data storage more orderly.
In order to provide better user experience, lsm2.0 has also strengthened the audio-visual function, and the new offline transcoding, DLNA and other functions bring more rich audio-visual experience to users; In addition, software tools and third-party applications are further enriched in this version to meet the needs of users in more aspects.
Security guard, details in place, product use more intimate
Lenovo personal cloud storage T2 with western data NAS hard disk greatly improves the stability, with RAID1 storage mode, greatly protects the user's data security from the physical level. In addition to more secure storage hardware, personal cloud storage T2 also uses encrypted channel transmission in data transmission, and user privacy space division also brings all-round protection for user's data security. The new Lenovo personal cloud storage T2 adds a new group space, which can realize file sharing among specific members, and match with "my space" and "public space", which is convenient for users to isolate and share data, so that everyone can manage data more freely. Brushless motor performance is more extreme, noise is less, with a larger size fan, while ensuring the cooling effect, the product load is as low as 26.7db, creating a more quiet living and office environment.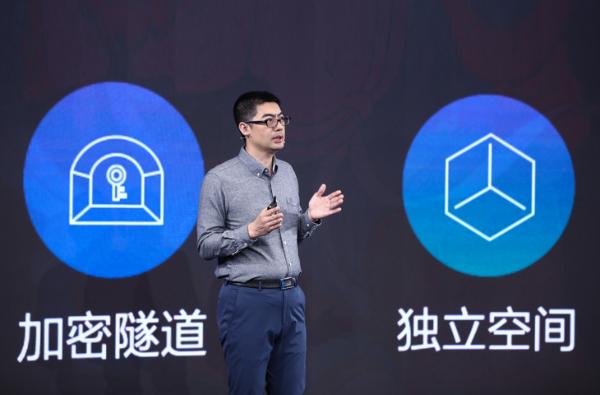 Co branded products appear, technology brings new life to art
In this wonderful adventure night, Lenovo personal cloud storage T2 Dunhuang Museum co branded products officially appeared. The design elements of three co branded products, music and dance flying, rebound Pipa and nine color deer, are all taken from Dunhuang murals. Music and dance are flying in the sky, the pipa is free, the nine color deer is flying in auspicious clouds, the rich color collocation is smooth, and the leaping lines make the traditional art elements perfectly integrate with modern science and technology.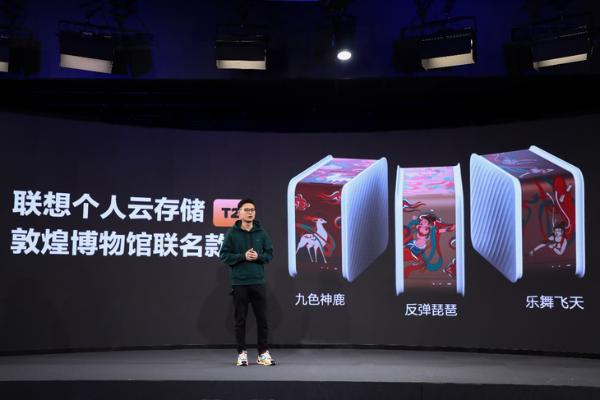 Lenovo qreator 27 integrates desktop ecology, displays well and has a wide field of vision
That night, in addition to personal cloud storage T2, Lenovo also brought a new display product, Lenovo qreator 27. The product is equipped with 27 inch 4K IPS professional panel and 98% dci-p3 wide color gamut support, so that every detail and wonderful place in the picture can be fully displayed. In addition to excellent display, Lenovo qreator 27 is committed to integrating desktop ecology to create an all-in-one solution. CSD screen automatic sound system, through the panel built-in sound unit vibration, for the user to deliver a beautiful sound quality; The 15W wireless charging base supports the use of wireless charging mobile devices, which greatly changes the public's perception of the display base as "useless". In addition, the anode oxide technology further reduces the black edge of the display, providing up to 93.8% of the screen, wider field of vision and more immersive experience.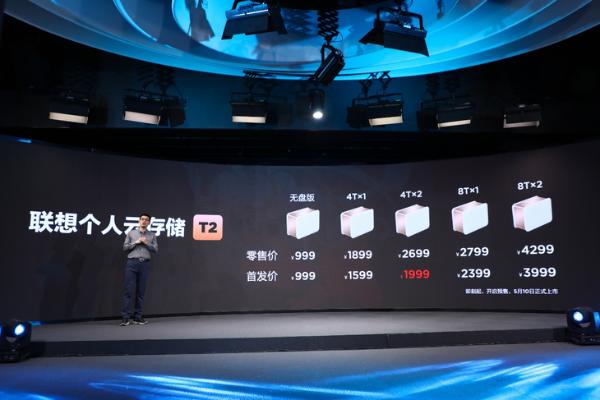 In terms of price, Lenovo personal cloud storage T2 has diskless version, 4tb version and 4tb version × Version 2, 8tb, 8tb × The price of the two versions is 999 yuan, 1899 yuan, 2699 yuan, 2799 yuan and 4299 yuan respectively. The first price will also have different discounts, including 4tb × The first price discount of version 2 is the largest, with a direct drop of 700 yuan, only 1999 yuan. At present, Lenovo personal cloud storage T2 has started pre-sale in the whole network, and officially opened at 0:00 on May 10. Lenovo personal cloud storage T2 Dunhuang Museum joint fund has also opened an appointment, will be officially launched in June. In addition, Lenovo's qreator 27 monitor is priced at 3999 yuan, and it can enjoy the initial price of 3899 yuan before May 11.
Author: Li Jungong
0