Speaking of "home appliances", what do you think of? The cold, boring, stereotyped "big guy" on the assembly line? I'm afraid you're still in the 1990s. If you go to Jingdong home appliances, you can see that today's home appliances are already "smart" life stewards. The use function is only the foundation of the foundation. They can also provide more life value for people in different life stages, with different living habits and interests. For example, the refrigerator with fast ice making function allows the "Bureau king" to drink freely at any time on the tumbling floor; The smart screen with interactive function enables family members in different places to "play TV" and chat face to face; The washing machine with the function of sterilization and partition washing can make parents feel at ease with their babies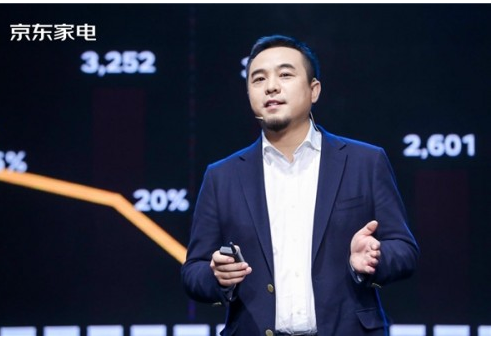 Yao Yanzhong, senior vice president of Jingdong group and President of 3C household appliance group, hopes that partners will trust Jingdong more and find new growth for household appliance market together
This year, Jingdong home appliances put forward the concept of "rejuvenate your life". It is hoped that everyone will realize that the value of today's home appliances is not only the product function itself, but also the added value that can save us more time and energy and create a better and high-quality life; Today's home appliance industry has temperature, can bring people happy life industry. At the same time, for home appliance manufacturers, in the saturated market where the rigid demand has been met, "user demand and product value" is replacing "market capacity and product price" as the main factors to stimulate people's consumption power and determine the development direction of the industry.
In order to tap the limited stock market and meet the unlimited needs of users, JD household appliances, together with the mainstream household appliance brands, released the "super renewal plan" on April 28 at the Partner Conference of JD household appliances, focusing on the needs of users, product building and service upgrading, in order to achieve high quality, high value and high quality The diversified emerging household appliances and the "worry free exchange" convenient service of the integration of delivery, loading, dismantling and collection provide everyone with a differentiated and specialized life plan, and timely and considerate solve everyone's life pain points.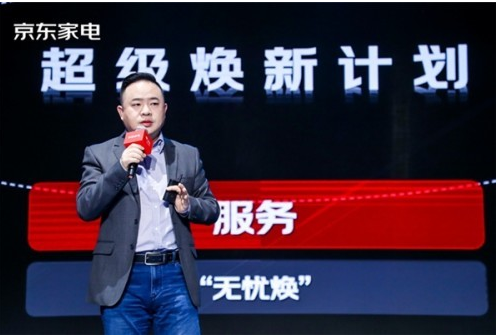 Xie fan, vice president of Jingdong group and President of home appliance business division, introduced "super Huanxin plan" to partners in detail
First of all, the first step to rejuvenate our life is to let everyone abandon the old idea that household appliances are not broken or replaced, and realize that there are new products that can meet their new needs. But in the Internet era, traditional advertising marketing has been difficult to arouse the desire to buy, so the "super Huanxin plan" focuses on the entertainment marketing method of building the scene memory of home appliances in variety shows. Consumers can deeply understand the products are planted in the programs, and brands are easier to create popular products. In terms of resource flow, social networking platform and Jingdong station support good home appliance products simultaneously, such as promoting product evaluation, user experience and other content in the whole region, and exploding new home appliance products. And then the overall purchase desire to achieve a substantial increase in awareness, to plant a "new" awareness.
Secondly, it is the fundamental to meet the demand – products" An important part of the "super Huanxin plan" is the "100 million plan" for super selection products, that is, 100 s + class new products, 1000 S-class new products and 10000 key new categories and new strange appliances will be launched throughout the year. Jingdong household appliances and Brand Co creation, from product selection, mind, grass planting, first launch, marketing these five links, to create new products from product selection to cultivation of integrated whole life cycle marketing operation solution. At the same time, through the creation of "Super 5" new product IP, establish new home appliance marketing position; By means of trump super new product day and Jingpin household appliances Shuangbai plan, we mainly promote heavy new products and create new full link solutions; As well as the whole house appliance arbitrage, scene display, comprehensively improve the shopping experience and other means to break more new products, and achieve the goal of "new products are explosive products" for the brand. From platform to brand, from production to marketing, the whole link will build a healthy and sustainable new product ecology.
With demand and products, service is also an important part. As early as 2013, the "3030180" service of 30 day price guarantee, 30 day refund for quality problems and 180 day replacement for quality problems implemented by Jingdong appliance has subverted the industry and set a benchmark in the industry. This time, in order to make it convenient for everyone to "rejuvenate life", JD household appliances further upgraded its service in terms of renewal process and perception. The goal is to upgrade the four steps of delivery, installation, dismantling and recycling to a "four in one" door-to-door service. At the same time, it enhanced the perception of marking and search at the front desk, creating a truly convenient and integrated "worry free renewal" service, Convenient for consumers to worry, labor-saving, efficient, worry free new home appliances.
May day is coming. What are you waiting for? Come to Jingdong home appliances to "refresh your life"!

0