On April 29, under the guidance of China home appliance Association, the 2021 China household water intelligent sharing forum with the theme of "comfortable bath and healthy drinking water" sponsored by China home appliance network was held in Beijing. Jingdong home appliance, Midea, a.o. Smith, Haier, Philips, Nengli, Linnei, Qingdong Nabian and other home appliance enterprises were invited to attend the event.
At the meeting, mro899-1500, the aurora vacuum bacteria isolation and heat purification integrated water purifier brought by Midea, won the award of "2021 water purification value product for Chinese family whole house water" issued by China home appliances network and Jingdong home appliances.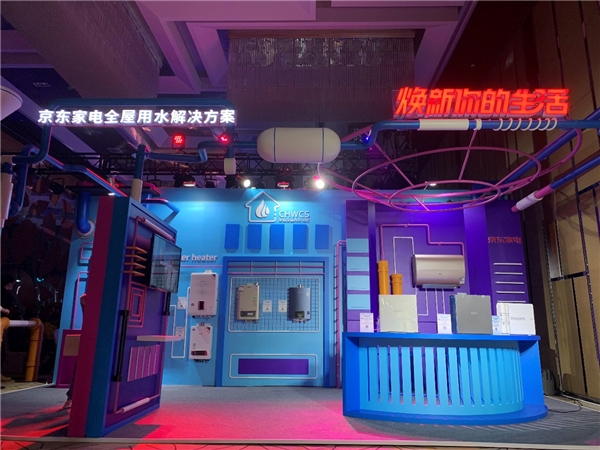 Intelligent, safe and beautiful Aurora vacuum bacteria isolation and heat purification integrated water heater brings new experience
Mro899-1500, the aurora vacuum bacteria isolation and heat purification integrated water purifier, won this award because of its integration of many practical functions. In terms of water purification and heating, this product supports five levels of filtration, and the tap water will be heated after filtration to ensure the safety and health of domestic kitchen water and drinking water from the source; The perfect combination of vacuum bacteria isolation and stepless temperature regulation, whether it is used to soak 60 ℃ honey water or 40 ℃ milk, you can choose at any time; In addition, the product is also equipped with Midea Zhixian faucet, which is convenient for users to check the water quality and filter condition at any time.
In terms of intelligence and security, the product is equipped with harmonic OS 2.0 system, which can be connected with other smart appliances to help users check the water consumption of the whole house. After mastering the living habits, the system can also switch between customized mode and holiday mode, so as to ensure the fresh water quality. Even if you travel for a long time, you can also ensure that the first water you drink at home is the freshest; In addition, AI intelligent hot water energy-saving system is built into the product to identify high and low water consumption peaks, avoid repeated heating and save energy and electricity.
In addition, it also has a 600g large amount of water to ensure the cooking peak water, children's lock design to avoid worrying about children's misoperation and scalding and other humanized design, which adds more points to the product experience. Midea Aurora's multi-function greatly meets the different needs of young consumers and is highly sought after by the market.
At present, this product has been put on the shelves of Jingdong household appliances. With all kinds of intimate service experience of Jingdong household appliances, consumers can purchase it more safely and safely.
Join hands with home appliance brand Jingdong home appliance to "refresh your life"
Now is the era of consumption upgrading. Consumers' higher requirements for the quality of life drive the product innovation of home appliance enterprises. As the core retail channel of both supply and demand, Jingdong household appliances has always been committed to promoting the "new upgrade" of national life with high-quality household appliances.
On the demand side, in order to accurately capture the real needs of consumers for home appliances, JD household appliances continuously excavates the product trend function points and the demand points of new scenarios of consumers, so as to inject user genes into home appliances, understand the needs of consumers better and be more intelligent. On the supply side, the core technology and touch ability of JD home appliances, from user insight to product selection, pricing, procurement, performance and prediction, are open to home appliance manufacturers to promote product upgrading, create high-quality home appliance products for users, and create new profit growth points for partners.
With the brand proposition of "rejuvenate your life", JD appliances will continue to focus on consumers' demand segmentation, promote the innovation of water appliances under the scenario of whole house water consumption, enable consumers to buy better products at a better price, and closely integrate water health with life.
0