On April 29, under the guidance of China home appliance Association, the 2021 China household water intelligent sharing forum with the theme of "comfortable bath and healthy drinking water" sponsored by China home appliance network was held in Beijing. Jingdong home appliance, Haier, a.o. Smith, Midea, Philips, Nengli, Linnei, Qingdong Nabian and other home appliance enterprises were invited to attend the event.
At the meeting, Haier's flagship 2021 new water heater, Haier's 50 liter double tank instantaneous heat intelligent electric water heater ec5003-book, won the honor of "2021 China's domestic water heater value product" issued by China home appliances network and Jingdong home appliances.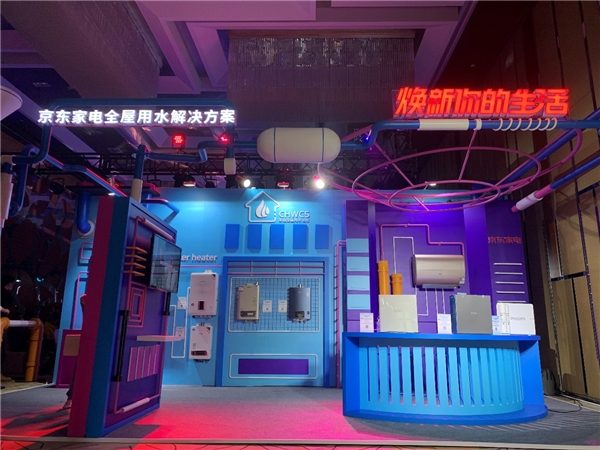 Upgrade bathing experience Haier Book electric water heater
The appearance of Haier Book electric water heater is very fashionable. The design of 50 liter double gallbladder Honey Gold Flat bucket not only has "high appearance value", but also has a large capacity. The water volume of 8 times is enough for a family to take a bath. It adopts independent double bile partition design, two heating modes of washing and bathing, which can fully meet the requirements of daily living water for family members. At the same time, this electric water heater has a strong sense of science and technology. It can automatically detect the water quality of the tank and timely remind. It also has the function of Intelligent Cloud bacteriostasis to provide healthy and clear water quality and prevent water pollution.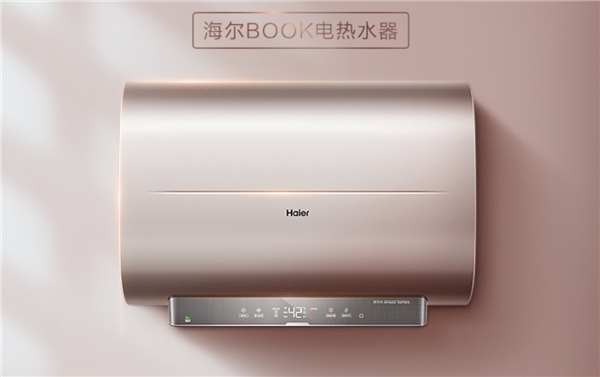 Haier's original international standard anti electricity wall patent technology, bath does not need to power off, while heating with enough hot water. The electricity wall can also actively monitor the circuit of the whole house. If there is electric leakage in the home, the indicator light of the electricity wall will start flashing warning to remind the family. This patented technology is very practical and considerate, especially for families with old people and children, who are vulnerable to sudden situations such as electric leakage. However, with this anti electricity wall, the safety of family electricity can be guaranteed to the greatest extent.
Not only that, this electric water heater is connected to Haier smart home app, WiFi remote control, even if the person is not at home, you can also adjust and control the temperature at will, but also can connect to a small speaker, voice control water heater, convenient and fast. At present, this product has been put on the shelves of Jingdong household appliances. With all kinds of intimate service experience of Jingdong household appliances, consumers can purchase it more safely and safely.
Join hands with home appliance brand Jingdong home appliance to "refresh your life"
Now is the era of consumption upgrading. Consumers' higher requirements for the quality of life drive the product innovation of home appliance enterprises. As the core retail channel of both supply and demand, Jingdong household appliances has always been committed to promoting the "new upgrade" of national life with high-quality household appliances.
On the demand side, in order to accurately capture the real needs of consumers for home appliances, JD household appliances continuously excavates the product trend function points and the demand points of new scenarios of consumers, so as to inject user genes into home appliances, understand the needs of consumers better and be more intelligent. On the supply side, the core technology and touch ability of JD home appliances, from user insight to product selection, pricing, procurement, performance and prediction, are open to home appliance manufacturers to promote product upgrading, create high-quality home appliance products for users, and create new profit growth points for partners.
With the brand proposition of "rejuvenate your life", JD appliances will continue to focus on consumers' demand segmentation, promote the innovation of water appliances under the scenario of whole house water consumption, enable consumers to buy better products at a better price, and closely integrate water health with life.
0