Why is the air conditioner always creaking and whistling; The refrigerator at home has changed from the energy-saving king to the power consumption king; The heating time of the water heater in the washroom is longer and longer, but the use time is shorter and shorter; Every time you wash your clothes, the washing machine always makes a loud noise, even deprives you of the right to wash your clothes at night… No doubt, your home appliances should be renewed! If you let them serve beyond their age, they will protest to you in their own way.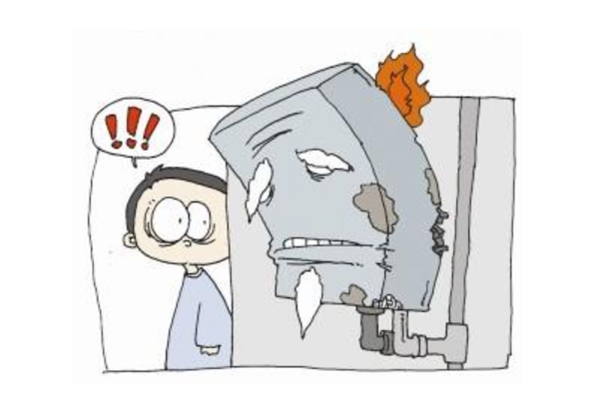 The power consumption of old homes is accelerating, and there are many potential safety hazards, such as high noise, high maintenance costs, and aging circuits; The old air conditioning has become a hotbed of bacteria. Long term blowing of such air conditioning can easily cause respiratory diseases, especially for the elderly, children and other people with low immunity. However, knowing that the "rejuvenation" of household appliances needs to be put on the agenda, all kinds of tedious matters always make you automatically open the Buddhist mode. Today, Xiaobian will take you to face the two major pain points of the "rejuvenation" of contemporary household appliances
Pain point 1: how to deal with old household appliances
These old household appliances are not safe to use, but troublesome to discard. To sum up, they are "difficult". To deal with these old appliances, you need to find a professional to dismantle them. After dismantling, it becomes a difficult problem to carry them. If you find someone to handle them, you need to pay a high processing fee. If you ask the peddler to take them away, you will be forced to do the routine. It's labor, money and time-consuming.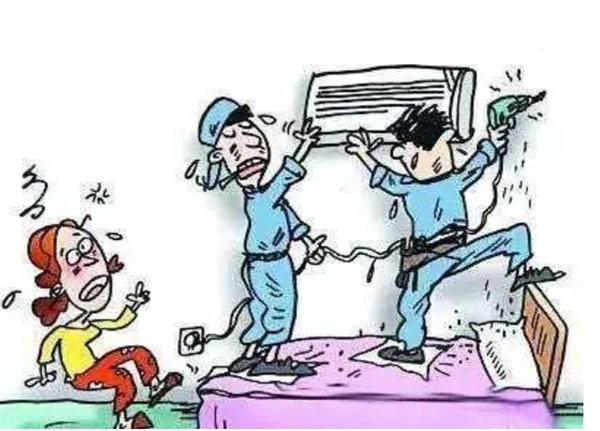 Pain point 2: the purchase and installation of new household appliances
After the old household appliances are handled well, they have to face the problem of replacing with new ones. There are many kinds of household appliances. If they are not careful, they will be fussy. If they are not suitable, it will become a difficult problem to return and replace them. It is not easy to determine the products, but also to solve all kinds of installation problems. After a series of operations, they feel that their bodies and wallets are hollowed out at the same time.
Why is it so troublesome to replace household appliances? Jingdong household appliances "one stop" service can easily help you solve all kinds of problems of replacing household appliances. Online booking of old household appliances, direct free door-to-door recycling, not only free demolition, free transportation, but also direct deduction of cash, old for new to high discount of 15%; New appliances order lightning delivery, more professionals free door-to-door installation; In addition, the service guarantee of "30 day price protection, 30 day quality problem return, 180 day quality problem exchange" can help you solve all your worries.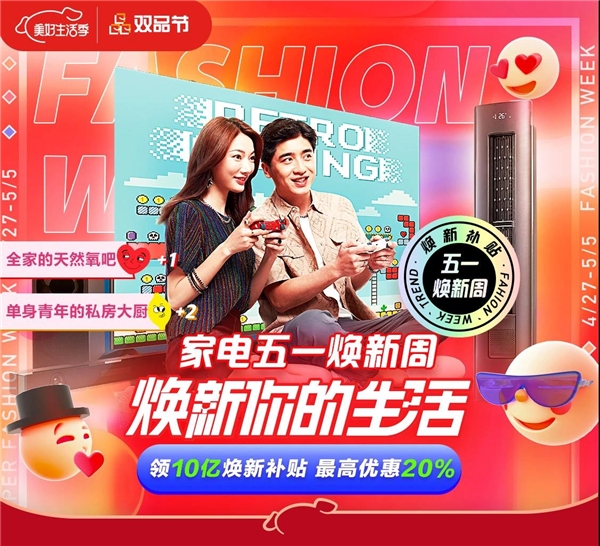 Finally, there is another piece of good news that I must tell you. On April 27, Jingdong appliance launched the "May Day Huanxin week" activity. A large number of brand new appliances enjoy discount, "one billion yuan Huanxin subsidy", with a maximum subsidy of 20%. The number one JINGTIE will be reduced by 30 for every 300. Whether it is the old Huanxin of home appliances or the direct purchase of new appliances, it has the opportunity to enjoy a large amount of subsidy" "Whole house Huanxin" and the amazing price of the discount of arbitrage are waiting for you to unlock. If you don't know how to choose a new home appliance, it doesn't matter. Pay attention to the daily list of popular products of "may day new week" of Jingdong home appliance. Among all the new product recommendations, one is suitable for you.
On May Day, it's better to arrange a home appliance "break away from the old and welcome the new" at home than to watch the crowd outside. Jingdong home appliance is your best choice!
0