There are a lot of people in the super experience store of Jingdong electric appliance. A young couple who are about to enter the marriage palace choose the home appliances of the wedding room carefully, including intelligent refrigerator, fresh air conditioner, Game TV, all-in-one washing and drying machine, integrated stove, sweeping robot and so on Personalized new home appliances have become the best choice for many young consumers.
With the arrival of the May Day holiday, people's long suppressed consumption desire has been released, and the enthusiasm of "Huanxin" continues to heat up. As a traditional consumption peak season, the home appliance market has shown great vitality. On the eve of May Day, Jingdong household appliances and zhongyikang jointly released the "May Day household appliances replacement trend report", which predicts that the May Day household appliances industry will usher in a "new trend". This view has obviously been well confirmed.
In order to meet the needs of consumers for a new life on May Day, Jingdong household appliances has already made sufficient preparations. It has made full use of online and offline channels, opened up all kinds of welfare concessions, comprehensively consolidated the home position of "Huanxin" and increased the "Huanxin trend" on May Day.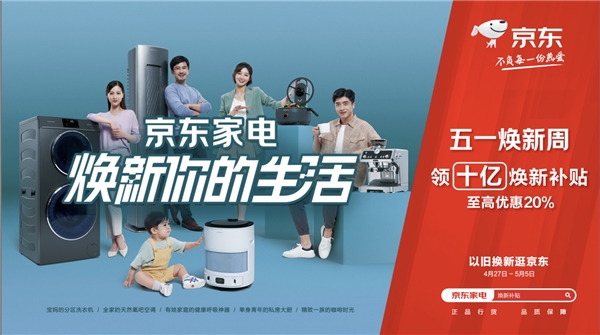 From the perspective of the online platform of Jingdong household appliances, "health", "intelligence", "integration" and "differentiation" have become the key words of "rejuvenation" of May 1 household appliances. Jingdong household appliances, together with many well-known household appliances brands such as Haier, Sony, FanTai and corvos, has launched a number of new household appliances, which are extremely popular in online sales and have received a lot of praise. According to the data of Jingdong, from April 27 to May 2, the sales of big screen game TV, which plays games more soundly, were booming in the traditional home TV. The turnover on May 1 exceeded the daily average by 8 times, and Sony's new x91j Game TV became the favorite of consumers. Consumers pay more attention to the pursuit of quality life, with more than 10000 medium and high-end TVs exceeding 200% year on year; Fresh air air conditioning sales hot, turnover over 500% per day; The year-on-year growth rate of the new class of energy-efficient air conditioning was 150%, and the sales of more than 8000 yuan cabinet units were more than twice that of the same period last year. The growth rate of high-end refrigerators represented by Casati and Siemens is 100%. JD is increasingly becoming the preferred channel for users to choose high-end, partitioned storage and large volume refrigerators.
In the kitchen and bathroom category, the turnover of zero cooling water heater doubled again, the turnover of kitchen electricity above 5000 yuan increased by more than 100% over the same period last year, and the turnover of integrated stoves increased by nearly four times. New strange small appliances sell more popular! The new trend of washing machine into blowout growth, a year-on-year increase of 100 times; Jingpin household appliances high-end sweeping robot, with a year-on-year growth of 150%; The sales of instant high-end water purifier is 10 times of that of the same period last year; Personal hair dryers increased by 50% year on year, of which the per capita unit price of high-end hair dryers exceeded 2000 +, an increase of 80% year on year. Sales of high-speed hair dryers were booming, and the turnover exceeded the daily average of 5 times. Fan products continue to bring cool to the majority of users in this year's 51 golden week. With the upgrading of users' demands, the sales volume of DC variable frequency fans with strong wind and small wind increased by 200% year on year. The sales volume of star series fans customized by Jingdong household appliances and Midea's joint c2m exceeded the first day by three times. The new washing and care methods represented by dryer and suit increased by 500% year-on-year, and the divisional washing and care increased by 30 times year-on-year.
In addition to the hot online channel sales, the offline channel of Jingdong household appliances also shows rich experience forms and achieves remarkable results. Jingdong electric super experience store, as an immersive and experiential comprehensive electrical interactive experience place integrating experience, entertainment and shopping, focuses on the most cutting-edge new electrical appliances, and is known as the paradise for chaodian fans. In addition to the super preferential policies on May Day, it has attracted many small partners to punch in. Taking Chongqing chaoti experience store as an example, more than 20000 customers visited the store on May 1, and the growth of air conditioning, TV and game notebook categories ranked the top three, with an average increase of more than 2 times compared with April. E-sports fans have a good fight in the game TV exhibition area to experience the ultimate game experience brought by the large screen" In the exhibition area of intelligent small household appliances, the "exquisite family" experience the happiness of "lazy people" brought by floor sweeping robots and automatic cooking machines; There are also many people who come with their parents to choose zero wind air conditioning and intelligent massage chairs. When they are tired, they can enjoy all kinds of delicious food inside. Jingdong electric super experience store has become the first choice for small partners to go out on holidays.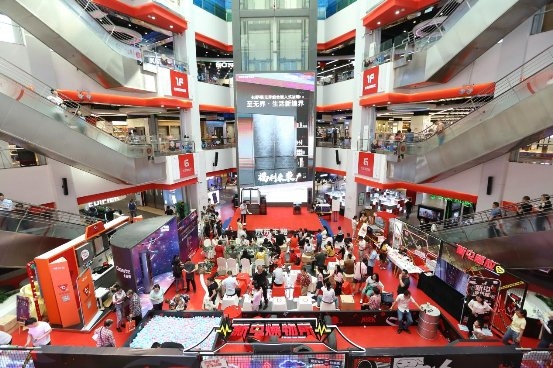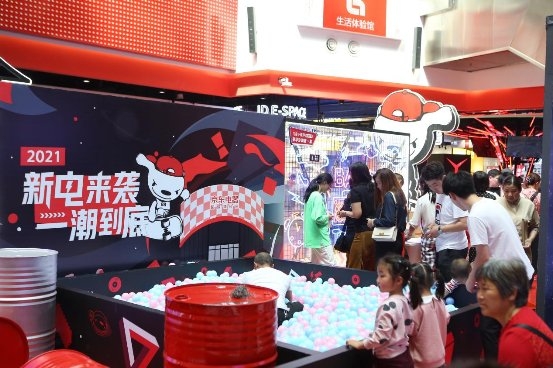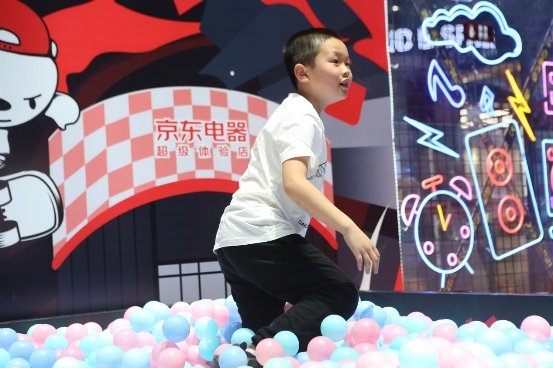 On May 1, 15000 Jingdong home appliance stores covering 25000 townships and 600000 administrative villages across the country were also bustling. Tangshan City Yutian County tiktok shop launched a series of promotional activities on the eve of May 1 activities. The media advertising, shopping malls, advertising, shaking, fast hand online publicity, Internet red endorsement propaganda, and offline promotion of publicity were also invited. The Kwai people invited the county people to drink tea freely for publicity and promotion. On May 1st, the sales volume of the store reached 240 thousand yuan. In the early stage, Baoding Gaoli Township store carried out the net spreading propaganda, and used our wechat group to carry out the feedback activity of getting water cups free of charge for old customers. The activity covered 5000 + people, and the sales of the day reached 380000 Yuan; As of 11:00 a.m. on May 1, the sales volume of Panzhihua East District specialty store had reached 420000 yuan. In addition to the substantial growth in sales, the sales data of Jingdong appliance stores on May 1 also show that the consumption of household appliances in the sinking market is gradually transforming to high-end and quality, and the sinking market has great potential.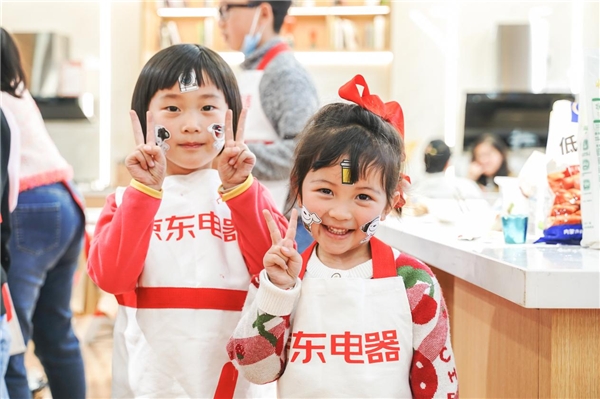 Adhering to the brand proposition of "rejuvenate your life", JD home appliances provides consumers with high-quality products and services, and solves consumers' problems of "rejuvenate"" The "may day new week" discount is still going on, and the "billion new subsidy" is waiting for you to carve up, with a maximum discount of 20%" The number one Beijing post will be reduced by 30 for every 300, the whole house will be renewed, and there will be a super discount for you to choose from. Small holiday is still struggling where to go, it's better to come to Jingdong home appliances together with a new life!
two hundred and fifty-two