At 10 p.m., after a busy day, Xiao Zhang took out potatoes, lettuce, pork, onion, ginger and garlic from the refrigerator. After nearly an hour, he brought a dish and a soup to the table. For today's young people, daily busy life is always looking forward to eating something good. For Xiao Zhang, "it's not healthy to order takeout all the time, but if you cook for ten minutes an hour, you can't finish all the food by yourself, and you have to waste half of it." maybe this is the voice of every "deep drift" young man. So, is there a time-saving, labor-saving, healthy and cost-effective food solution?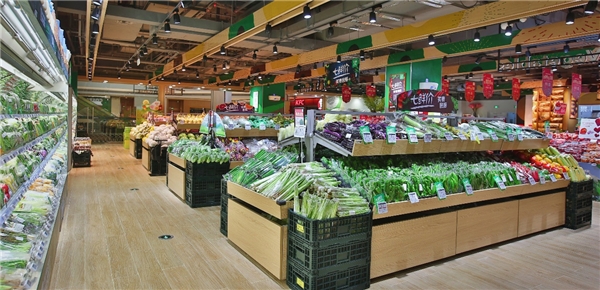 On April 30, the first store of seven delicacies supermarket in Shenzhen, Futian Vanke Li store, will appear in Shenzhen soon. With the one-stop solution of "fresh and delicious food", seven delicacies not only has high-quality fresh goods from all over the world, even "uncommon", but also has rich self-developed baking, semi-finished products of Chinese food, seafood catering and other characteristic services. Especially for the "deep drift" people like Xiao Zhang, the store can achieve the fastest 30 minute delivery within 3 kilometers around. The more comfortable, convenient and high-quality differentiated service of fresh food completely subverts the shopping experience of traditional supermarkets.
Food R & D supply chain to achieve "big dish small do", busy city people do not have to give up the pursuit of food
Food is a major focus of seven delicacies. In addition to traditional cooked food such as fried food and marinated food, seven delicacies also provide seafood in store processing and related dishes, providing a series of "food solutions" for urban people.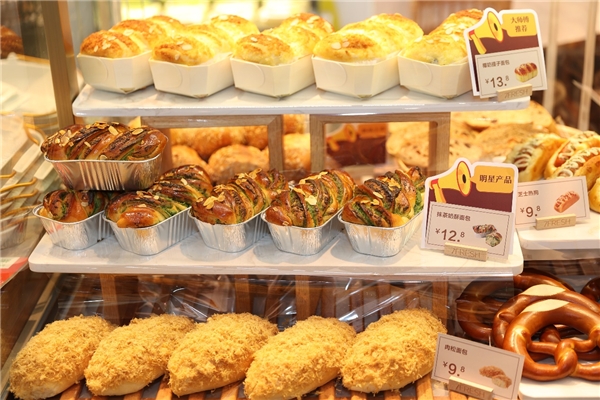 Shenzhen is undoubtedly one of the cities with the fastest pace of life in China, but the public's pursuit of food and health will not be reduced by the fast pace of life. However, restaurants and takeout can not meet the dual demands of cost performance and health of consumers.
Seven, it is discovered that such a "pain point", the joint catering supply chain partners developed a number of local characteristics of "fast food" goods, through the development of these "Kwai Kwai" cooking complex process into standardized food ingredients + bag. Customers can get a delicious dish in two or three minutes after they buy it.
Delicacy and health, cost-effective, Kwai Chai dishes are available for seven fresh supermarkets in Shenzhen, including Southern China cuisine, including Coconut Chicken, pork stomach chicken, and chicken soup with pepper and pepper. The 26 delicious food is also available in the local supermarket. In terms of material selection, we also carefully selected the pork tripe chicken as an example. In the early stage of research and development, Qixian investigated the taste of common chicken on the market, and finally chose the chicken with a growth cycle of more than 160 days, only to make the chicken taste better in the soup.
Build a local fresh differentiated supply chain and turn "impossible" into "possible"
In addition to meeting the dinner needs of "deep drift" people, seven fresh also provides a number of local characteristics of fresh goods, including some "niche" goods. Take the carmine guava as an example. As a unique fruit in Lingnan, carmine guava is a good memory for many Guangdong people. Restricted by the restrictions of picking, storage and transportation, it can only be seen occasionally in roadside stalls.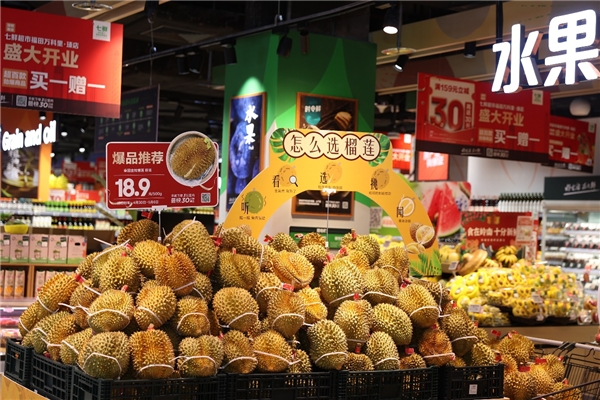 Qixian, on the other hand, takes advantage of the supply chain to cooperate with the professionals of the quality control personnel in the process of picking, transportation and selling. Starting from the timing of ripe fruit picking, the temperature control of cold storage and cold chain truck, and the bumps in the process of transportation, Qixian presents a delicious guava to consumers through a series of "careful care".
In fact, in addition to guava, seven fresh also developed Panyu District, Nansha District, Zengcheng District, Zhanjiang, Chaozhou, Shantou and other fruit planting bases, including fig, Sakya fruit, carmine guava, carambola, green olive and other Lingnan Characteristic small fruits will be on the shelves of seven fresh supermarket.
With the settlement in Shenzhen, Qixian's supply chain construction will continue to strengthen, with commodity power driving high-quality operation. In response, Zheng Feng, head of Qixian Business Department of Jingdong retail group, said: "Qixian can bring a lot of high-quality and cost-effective goods to Shenzhen customers by relying on the centralized purchasing advantages of Jingdong retail group's supply chain and the accumulated local supply chain capacity in South China. Qixian will build a win-win situation with its supply chain partners with an open and helpful attitude, integrate the resources of both sides, jointly tap the needs of users, and provide consumers with differentiated quality services of fresh food and delicious food. "
0