As the core city of Guangdong, Hong Kong and Macao, Shenzhen attracts young fighters from all over the country with its open and inclusive attitude. In the fast-paced life, how to make shopping more convenient and eating more healthy in the busy has become a problem for young people.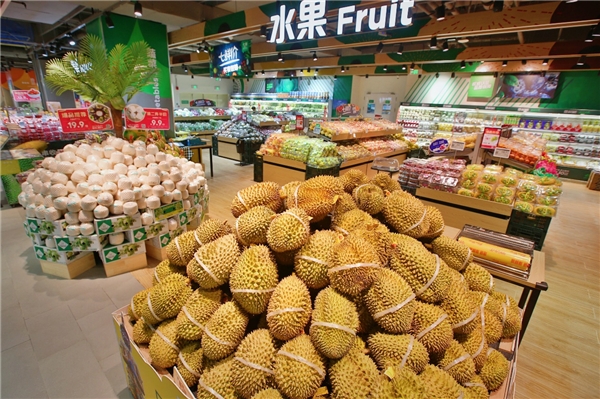 On April 30, seven fresh Shenzhen Futian vankeli store was officially opened. As Jingdong's fresh food supermarket, it provides customers with selected and affordable rich goods and comfortable and fast consumption experience through online and offline Omni channel mode. As an advocate of food solutions, we provide consumers with more choices through rich and high-quality fresh food. In addition to the high cost price fresh produce, there are seven fresh baked and semi processed Kwai Chi dishes. So that Shenzhen citizens can enjoy higher quality of fresh food differentiation services.
Self developed baking with high color value, sit firmly in the C position of afternoon tea
As the youngest city in China, afternoon tea has become an indispensable part of the daily life of young people in Shenzhen. A cup of mellow and refreshing coffee and a piece of delicate and delicious baked desserts are not only the pursuit of quality of life, but also the gas station for young people to recover their physical energy in the tense workplace life.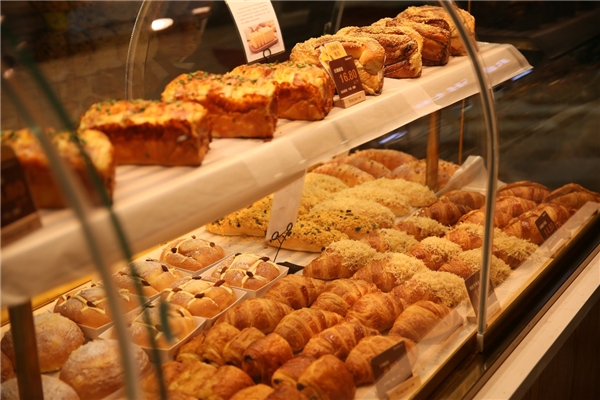 For this reason, seven fresh supermarket in Shenzhen Futian vankeli store opened a special bakery store "seven fresh bakery". The business categories include not only hard European bread, soft European bread, toast and Japanese sweet bread for breakfast, but also rich cookies and refrigerated desserts for the delicate and small baked desserts favored by Shenzhen consumers. More than 70% of these delicacies are exclusively developed by seven fresh baking masters. Consumers can not only taste in the store, but also place an order in the "seven delicacies app". In only half an hour, they can taste the delicious food exclusively developed by the seven delicacies roaster, so that you can sit at the C position of the office afternoon tea.
Fast semi-finished food, keep the pursuit of food and health
With the rapid development of Shenzhen City, the rhythm of young people's life and work is faster. However, young people will not give up the pursuit of food, health and quality of life because of the fast pace of work and life.
Relying on Jingdong retail centralized purchasing supply chain, Qixian local supply chain and Qixian food R & D supply chain, Qixian provides Shenzhen consumers with dozens of live aquatic products, such as Boston lobster, Russian king crab and Roche Macrobrachium. Some fresh aquatic products can be cooked by the chef in the store, and it will be very simple to enjoy the delicious food. In addition, the rich light food and bittern are also developed and produced by famous teachers, so that consumers can have a zero distance contact with the food.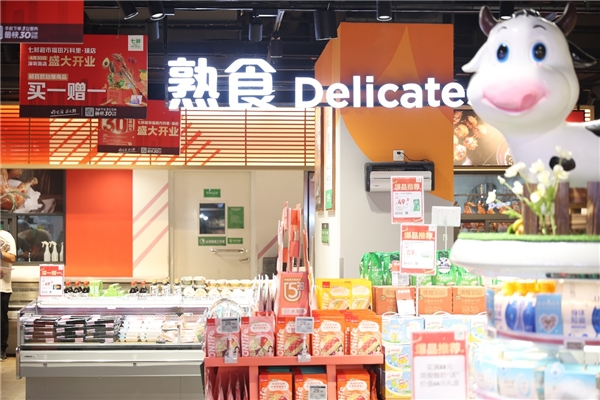 Delicacy for having heard it many times is Kwai Chai, which is a "fast food" that is suitable for local young people. There are many classic dishes such as pork stomach, Coconut Chicken, chicken soup, pepper chicken and so on. Seven of them are familiar with classic food. It seems that the common food around us is actually quite challenging. Taking the pork tripe chicken as an example, in order to ensure that the taste of chicken in the soup is stronger, seven fresh chicken specially selected Wenchang Chicken with a growth cycle of more than 160 days. After a busy day, you can cook delicious food in a few minutes, which is comparable to that of the chef in the restaurant. You can not only enjoy the delicious food, but also clear away the fatigue of the day.
In addition to baking and delicious food, seven fresh also provides a variety of fresh fruits with local characteristics. Take Lingnan's unique fruit, carmine guava, as an example. Due to the difficulty of picking, storage and transportation, it can only be found in the fruit stalls on the street. In order to let you recall their delicious memories, seven fresh through the professional buyer directly to the origin, to control the picking time, cold chain transportation, every detail in the sales process, to present the delicious guava in front of consumers. Of course, the same quality control also makes fig, Sakyamuni, carambola, green olive and other Lingnan Characteristic fruits appear on the shelves of seven fresh foods in the most perfect posture.
It is precisely because of its strict supply chain and quality control mechanism that Qixian supermarket has the confidence to launch "buy at ease" service, including 17 measures such as guarantee compensation for bad fruits, guarantee compensation for thawing, guarantee compensation for fresh keeping, and guarantee compensation for late harvest. In addition, Qixian's "6S quality management system" realizes the quality control of the whole link of delicious food and fresh goods. Just as Zheng Feng, head of Qixian Business Department of Jingdong retail group, said, "the arrival of Qixian in Shenzhen will bring consumers Omni channel retail service from store to home, so that they can harvest convenient, healthy and high-quality fresh food service experience in the fast-paced life."
0