Shooting vlog is a very popular form of video recording at present. It's the May Day holiday. I believe you want to record what you see and hear in the form of vlog! Moreover, vlog covers a wide range of categories, which can record food, work, travel, activities, even life fragments, etc., and can become a vlog theme. As for the choice of shooting equipment, many friends use mobile phones to shoot, but the picture quality and endurance of mobile phones still have certain limitations. So a small micro sheet is the best choice. It is not only convenient to use, light and portable, but also can change the lens design, and can take photos and videos from different perspectives, Especially with the flip screen is more appropriate. So, today we are going to recommend some micro single cameras suitable for vlog shooting during holidays.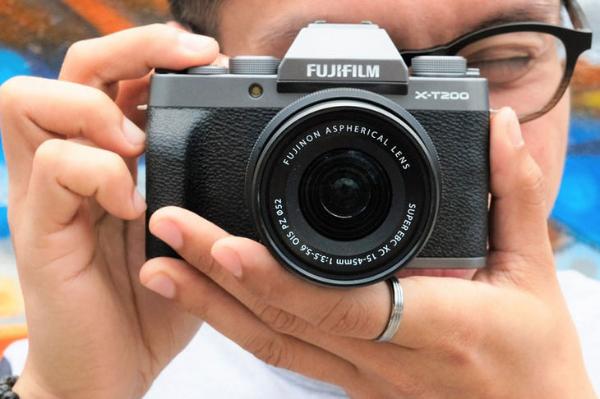 Multi color fuselage, girls' favorite: Fuji x-a7
Fuji x-a7 is equipped with a newly developed APS-C image sensor with 24.2 million pixels. The sensor adopts copper wiring, supports high-speed data reading, and its phase difference pixels can cover the whole sensor, which makes the camera have very fast and accurate auto focusing, and can quickly detect and track human eyes and faces for focusing even under weak light conditions. Large size 3.5-inch 16:9 wide screen touch LCD, the display adopts 360 degree variable angle structure, which is suitable for all kinds of shooting. Whether it's self shooting and stone arranging, it's very convenient and practical to create v-log. In addition, the newly designed "smart menu" is convenient for more intuitive operation with mobile phone touch screen. And the camera is very small and light, is a veritable high value portable camera.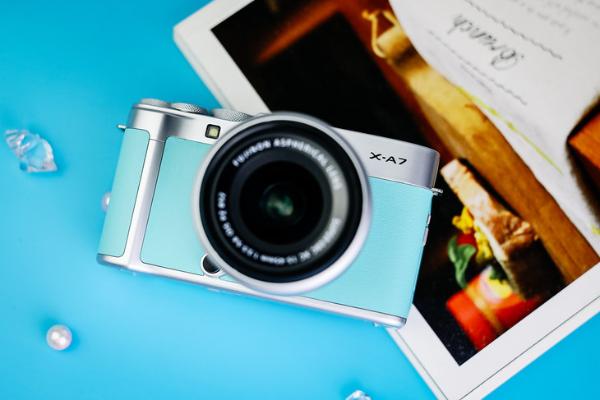 For self portrait, Fuji x-a7 not only supports face / eye auto focus, which can quickly and accurately track the face and eyes of the shooting object in motion, but also can shoot more soft skin tone, and also supports adjustable level skin effect, which makes your self portrait seamless. The uncut 4K 30p video shooting combined with APS-C large frame sensor can effectively control the noise and greatly improve the video quality. Combined with face / eye focusing and Fuji's unique film simulation mode, your v-log video will be more style and higher level.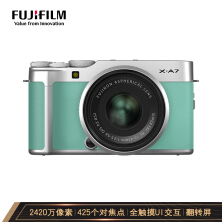 Fujifilm x-a7 / Xa7 micro single camera set mint green (15-45mm lens) 24.2 megapixel self portrait beauty vlog camera Bluetooth WiFi
Jingdong price: 4699.00
Robust exterior with EVF viewfinder: Fuji x-t200
Fuji x-t200, like x-a7, uses 24.2 million effective pixel APS-C frame sensor and copper wiring connection to improve performance. Compared with the previous x-t100, the x-t200 has higher auto focusing performance, and has the automatic focusing of phase detection on the sensor. The data reading speed is increased by 3.5 times. AF is used for 8fps high-speed continuous shooting.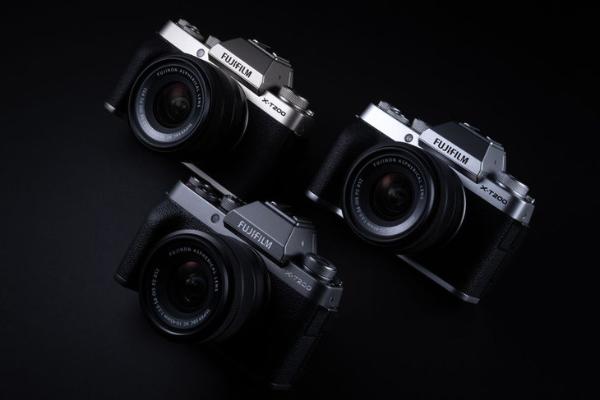 The x-t200 also has the same super large touch screen as the x-a7. The aspect ratio of the display is 16:9. It can be adjusted and viewed as smoothly as a mobile phone. The video is optimized and the brightness is up to 1000 nits. The electronic viewfinder is the same as the x-t100, with a magnification of 0.62 and a resolution of 2.36 million. The video function of the x-t200 has also been significantly improved. It can shoot 4K video at 30fps or 1080p video at 120fps. It also has a built-in microphone, a usb-c to 3.5mm audio adapter and a headset to monitor audio.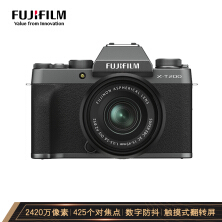 Fujifilm x-t200 / xt200 micro single camera vlog camera (15-45mm lens) 24.2 megapixel 4K video folding touch screen dark silver
Jingdong price: 5590.00
Introduction to APS-C frame with very fast focusing speed: Sony Alpha 6100
Sony Alpha 6100 uses about 24.2 million pixels APS-C frame Exmor CMOS image sensor, and the standard sensitivity is upgraded to ISO 32000, up to ISO 102400; In addition, when the focus is upgraded to the latest generation of 4D focusing system with 425 points, the focusing speed is increased to 0.02s; Video shooting support no cutting 4K recording. In the fuselage design, the most obvious feature is equipped with 180 ° Flip touch screen, Sony's new batch of e-bayonet models also add flip touch screen design, which is more convenient for selfie and vlog shooting.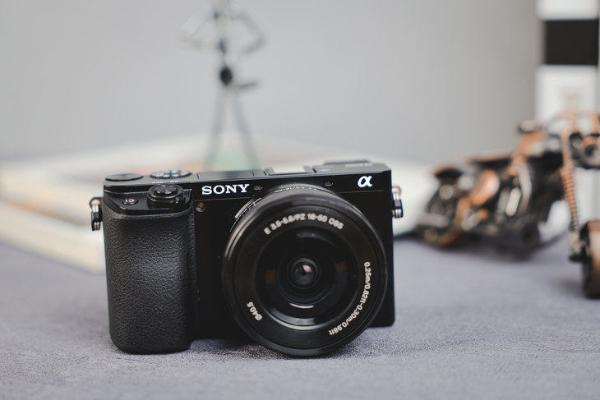 Small, portable and ultra-high performance is a major feature of Sony micro alpha 6100. It has more choices in color matching. It has black, silver and white fuselage, which can meet the preferences of all kinds of people, such as girls. But today we get a more stable black model. Alpha 6100 is small, light and cheaper. It is very suitable for entry-level users and young people who first contact with Sony micro order.
Canon EOS m200: a versatile, compact and portable self timer
Canon EOS m200 adopts about 24.1 million effective pixels APS-C frame CMOS image sensor, and is equipped with Canon's latest DIGIC 8 image processor. It has a common sensitivity up to ISO 25600, and can be expanded to ISO 51200. It can safely improve ISO sensitivity when shooting night scenes by hand, or shooting moving objects in dim scenes, and suppress subject jitter and hand jitter, Take a clear and transparent picture. Canon EOS M20 has full pixel dual core CMOS AF, and the autofocus area can utilize about 88% of CMOS × About 100% of the vertical area for high-precision autofocus.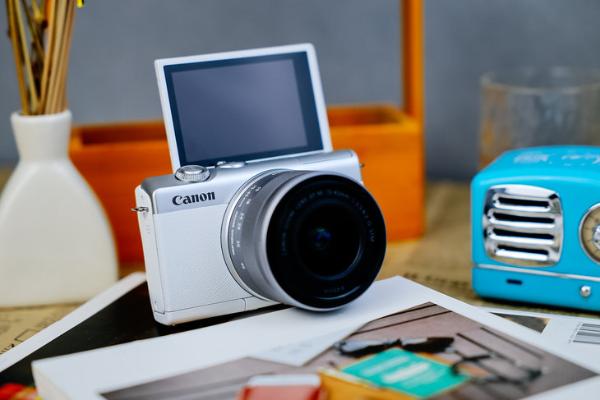 Canon EOS m200 has a small fuselage design with a size of only about 108.2 mm × sixty-seven point one × It's 35.1 mm and weighs about 266 grams (only the body). It's small and light, and girls with slim hands can easily hold it in their hands. It's as portable as a smart phone. EOS m200 color matching is very young and fashionable, suitable for all kinds of people, especially women. Secondly, the flipped screen combined with APS-C frame brings the picture quality advantage, which is also very suitable for the vlog shooting which is now popular. Combined with the powerful shooting performance of the camera, you can take it with you and easily take charming photos.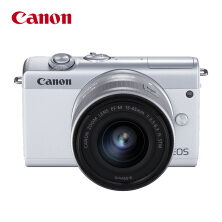 Canon EOS m200 micro single camera digital camera micro single camera white (15-45 micro single lens) vlog camera video shooting
Jingdong price: 3099.00
The operation and use experience are very professional: Nikon Z 50
Nikon Z 50 is equipped with about 20.88 million effective pixels DX format CMOS sensor and speed 6 image processor. It has 209 phase focus points and covers about 87% of the horizontal and 85% of the vertical image area. It can achieve a wide standard ISO sensitivity range of ISO 100-51200 and support 11fps high-speed continuous shooting. In addition, in terms of video, this Nikon Z 50 can shoot 4K short films without cutting.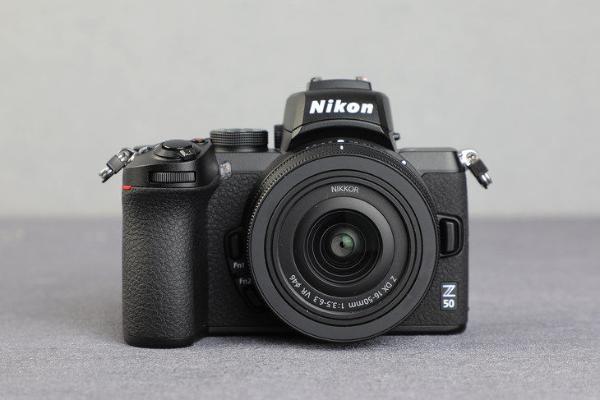 The overall structure of Nikon Z 50 micro single camera is very compact, the size is about 126.5 x 93.5 x 60mm, the body weight is only 450g, and the reliability is very good. The front cover and top cover are made of magnesium alloy, which is solid and durable. The Z 50 is much smaller and lighter than Nikon's SLR camera due to its non reflective structure and only 16mm flange distance.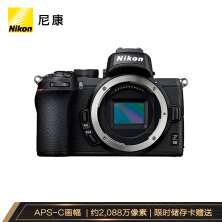 Nikon Z 50 micro single camera
Jingdong price: 5749.00
---
It's also very important to take good pictures of vlog equipment. These micro single cameras recommended above are not only small and portable, but also have excellent performance and image quality. On the one hand, they guarantee the image quality of video. Many models can also take 4K video, which can provide clear images. In addition, they also have hot boots and microphone interfaces, All of them provide better practicability for vlog shooting.
Author: Shen Pei
0