In the twinkling of an eye, it's summer, and good weather always makes people yearn for all kinds of beautiful places. Go out for a walk, travel and take photos. In addition to taking portraits, shooting scenery is also a necessary part of traveling. So what kind of camera or lens is better for shooting scenery? Today, we will "uncover secrets" for you, and teach you some tips for taking pictures of scenery during your trip, so that your photos can stand out in your circle of friends.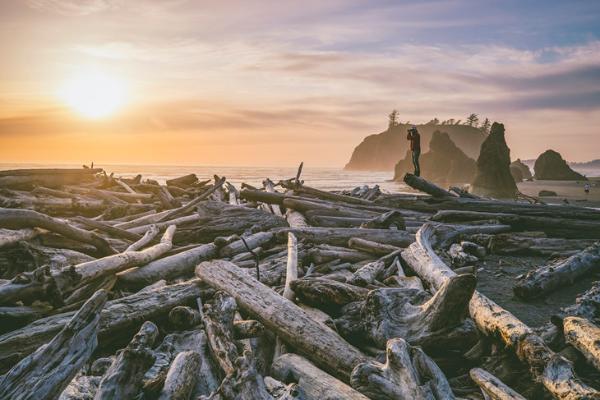 On the one hand, the camera with high pixel can bring larger resolution size, which improves the resolution of photos to a certain extent; On the other hand, larger sensors can record more image information, which is better in both image quality and color restoration ability. If you have enough budget on hand, you can choose Fuji's newly released gfx100s medium frame camera.
The biggest feature of Fuji gfx100s is that its size is only 150 x 104.2 x 87.2mm, and the weight of battery and memory card is only 900g. It is not only lighter than the previous gfx 50s, but also has advantages over many full frame cameras. In terms of specifications and parameters, it adopts 102 million pixel medium frame back illuminated CMOS sensor (43.8 mm x 32.9 mm), equipped with x-processor 4 image processor, standard sensitivity range ISO 100-12800, which can be expanded to ISO 50-102400, equipped with 5-axis anti shake system of fuselage, which can achieve up to 6-level anti shake compensation effect, and also supports high resolution mode of pixel displacement, Up to and output 400 megapixel still photos; In terms of focusing, gfx100s is equipped with a hybrid auto focusing system of contrast detection and phase detection, with 425 (25 × 17) Auto focus area.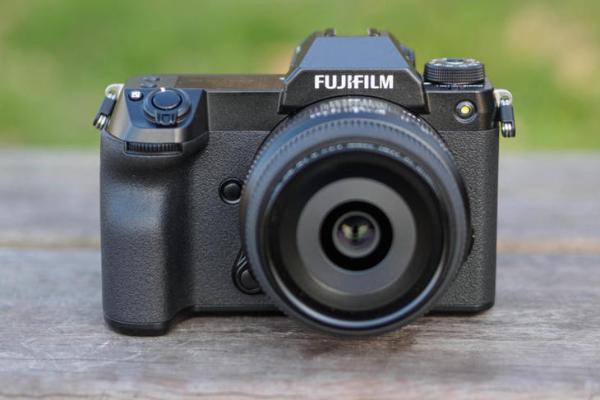 In other aspects, Fuji gfx100s is equipped with a 3.2-inch 2.36 million dot flip touch screen, a large 1.8-inch 303 x 230 dot black-and-white LCD shoulder screen, and a 3.69 million dot OLED electronic viewfinder (0.77x magnification, 100% field of view). At the same time, the camera also supports a dual SD card slot design, which can use SDHC and SDXC (compatible with uhs-ii) cards, and np-w235 batteries, with a service life of about 460, The camera is made of magnesium aluminum alloy, and it is dustproof and splash proof. In video shooting, gfx100s supports DCI 4K / 29.97p, 4K / 29.97p and full HD / 59.94p video shooting.
Wide angle and telephoto lenses are indispensable
In terms of lens selection, wide-angle lens is the most widely used lens in scenery shooting, especially in scenery shooting, the scenes contained in the photos are wider than the ordinary standard focus lens, and the momentum in scenery and architecture shooting is also more magnificent. Generally speaking, the focus segment below 35mm belongs to wide-angle lens, while the focus segment below 16mm belongs to ultra wide lens. All the wide-angle lenses play an important role in landscape shooting. They mainly use the lens's wide angle of view and even distortion to present the works with great tension, so it is natural to shoot the scenery.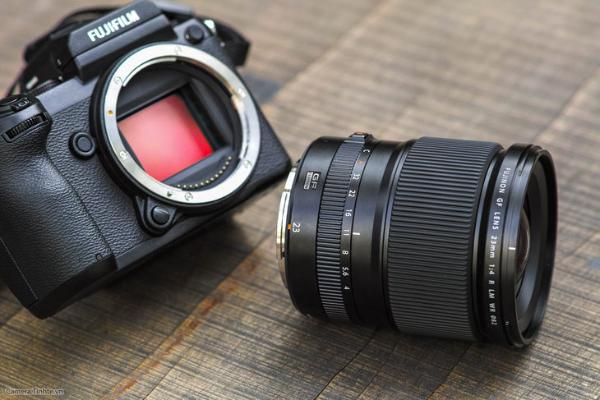 Fuji GF 23mm F4 r LM WR wide-angle focusing head, this 35mm equivalent focal length of 18mm ultra wide-angle focusing head, is absolutely a good tool for scenery shooting. Fuji GF 23mm F4 r LM WR adopts 12 groups of 15 lens structure, including 2 aspheric lenses, 1 super ed lens and 3 ed lenses, even if the viewing angle of the lens reaches 99.9 °, It can effectively control the distortion of the picture. At the same time, due to the use of super lens and ED lens, the color difference under the details is well controlled, which brings the overall excellent image quality from the center to the edge of the picture. GF 23mm F4 r LM WR lens has a wide viewing angle, which can make the picture almost undistorted. With high resolution and sharp imaging ability, it can present the real scenery. The lens is equipped with a linear motor, with fast, quiet auto focusing ability, dust, anti dripping all-weather protection, at – 10 ° It can still be used normally in C environment.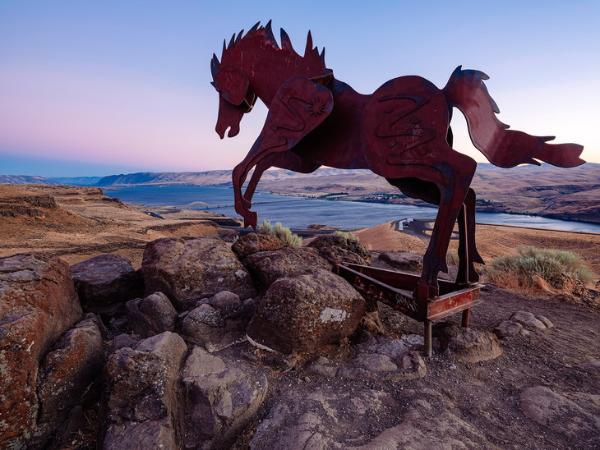 In addition, when using the wide-angle lens to shoot scenery, sometimes you can find a suitable thing as the foreground before taking a picture. Flowers, grass, and even stones are OK. The foreground can make the wide-angle photos have a better sense of space and visual impact.
In addition to wide-angle lens, telephoto lens is also the most commonly used lens for scenery shooting. Although the vast majority of people like to use wide-angle lens to shoot scenery, in fact, in some scenes, the long focus lens has more advantages. The focal length of the long focus lens is longer, and it is easier to shoot distant scenery. Compared with the wide-angle lens below 35mm, the focal length of the telephoto lens is generally above 70mm. For some remote close-up, the wide-angle lens can't shoot at all. Moreover, sometimes in the whole picture, some distant scenery may be more beautiful, so it's relatively easy to shoot with the telephoto lens. And the long focus lens can have more changes in the composition, also can avoid the relatively messy near the foreground, more to avoid the later to do secondary cutting.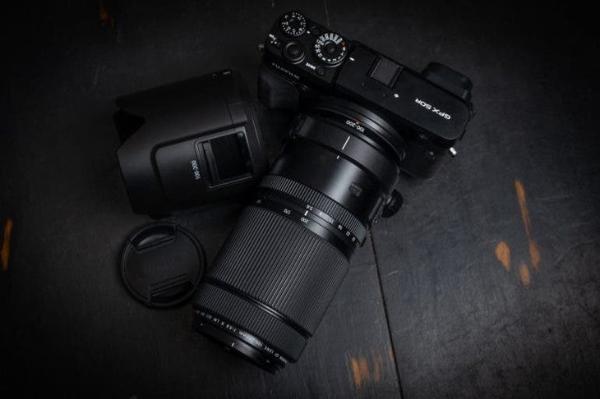 There is also a good telephoto lens in the frame system of Fuji gfx, which is very suitable for scenery shooting, that is, GF 100-200mmf5.6 r LM OIS WR equivalent 35mm format, the focal length can reach 79-158mm, which is very suitable for scenery, portrait and some close-up scenes. The most practical advantage of the lens is that the lens has excellent 5-step OIS optical anti shake, which can be used for long-distance shooting. Even if you hold the camera without tripod, you can take clear and sharp photos. It can give full play to the high-resolution performance of gfx lens, and high-pixel photography equipment can also be used for hand-held shooting. In terms of lens optical structure, Fuji GF 100-200mmf5.6 r LM OIS WR lens adopts 13 groups of 20 lens structures, including 2 ultra-low dispersion lenses and 1 aspheric lens, which reduces dispersion and distortion and achieves excellent image quality. Such a specification configuration is also luxurious for a 2x zoom medium and long focus lens.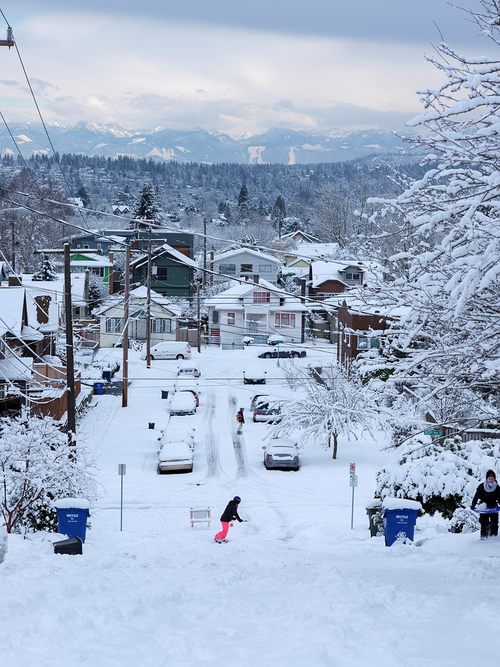 Of course, when using the telephoto lens, it's better to see if the anti shake of the lens or the fuselage is turned on. In addition, try to shoot at different angles, heights and focal segments as far as possible. You can try both horizontal and vertical composition. When you can't see the distant scenery clearly, you can try to see it through the lens. The perspective of the telephoto lens is different from that of the human eye. Its sense of compression and the ability of easy composition may make the scenery that is not very good attractive.
0