On May 8, Mingbang logistics (836153) recently released its 2020 annual report. During the reporting period, the company achieved an operating revenue of 300190300.31 yuan, a year-on-year increase of 24.11%; The net profit attributable to the shareholders of the listed company was 16533184.61 yuan, a year-on-year decrease of 12.20%.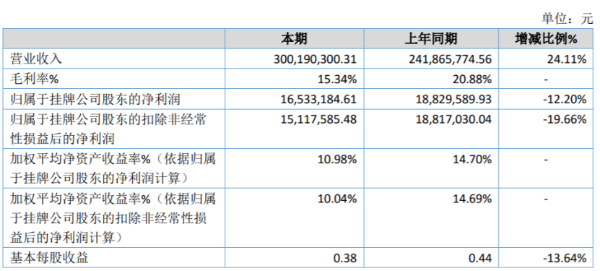 During the reporting period, the net cash flow from operating activities was 19852163.26 yuan, and by the end of 2020, the net assets belonging to the shareholders of the listed company was 144872685.42 yuan.
During the reporting period, in 2020, the company's business was greatly influenced by COVID-19. Especially in the first half of the year when the epidemic situation was serious, the company's main businesses such as air export and e-commerce transshipment were basically in a state of standstill due to the shutdown of production and a large area of international flights. In the second half of the year, with the increase of passenger to freight charter flights, the company's business gradually recovered, but the transportation capacity was far from the normal level before, so the freight was expensive, which also inhibited the customers' enthusiasm for using air transportation to export. Two overseas companies in Hong Kong and Australia were also deeply affected by the epidemic. Moreover, due to repeated outbreaks in Hong Kong and Melbourne, the business of the two companies could not recover. In the case of the main business can not be carried out, the company tries to carry out business in new areas. First of all, in the field of medical material sales, the company has successively obtained the sales qualification of class I, II and III medical devices, and actively engaged in the sales and export business of medical materials, with an annual trade sales revenue of 70 million yuan.
According to the data of digbei.com, the main business of Mingbang logistics is a comprehensive international logistics service centered on international air freight agency service, international express service and international e-commerce transshipment service.
0