Under the opportunity of "new consumption", how can live e-commerce become an "assistant"? It may be the best choice to make efforts both horizontally and vertically to enable new and old brands and deeply cultivate category content, so as to realize the same frequency resonance between live e-commerce and new consumption.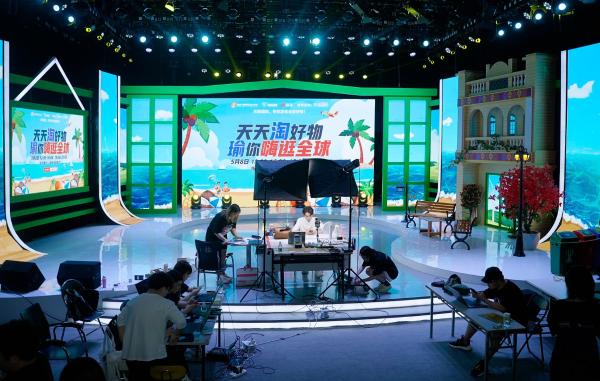 Live e-commerce, the "standard" means of consumption upgrading
From May 7 to 10, 2021, the first China International Consumer Goods Expo opened in Hainan, opening a grand consumption event focusing on "high, new, excellent and special" products. More than 1200 brands participated in the event, covering dozens of categories such as food, cosmetics, digital, home appliances, automobiles, etc. Gaoshe watch appeared in the venue, and the virtual makeup technology was particularly attractive. Through this activity, it is not difficult to see that the consumer goods market has begun to deconstruct and optimize.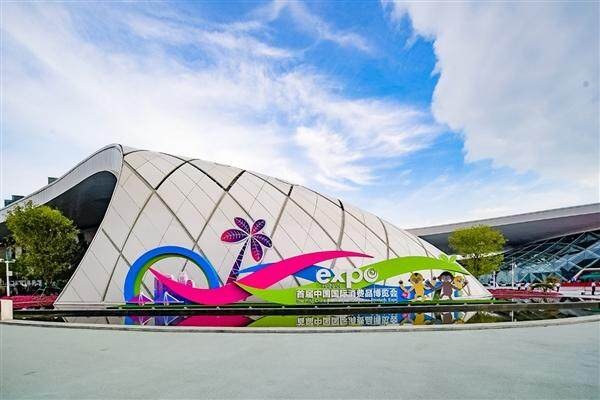 With the mature development of digital technology and virtual technology, China's consumer goods market has started a multi-dimensional upgrade. The first is the upgrading of consumption structure. In the proportion of consumer products in 2021, the proportion of travel / automobile and life platforms is the highest, reaching 52%; The second was beverage and home care, accounting for 34%; But it is worth noting that beauty and luxury goods also reached 30%. In addition to daily consumables, people also began to enjoy consumption. The second is the upgrading of consumer demand. L'Oreal released a report entitled "beautiful consumption: opening a new era of consumption". The research shows that the three levels of function, emotion and society account for 49%, 24% and 27% respectively in different consumer categories. The "function" is still in the first place, but the combined proportion of emotion and social demand has exceeded half, which can not be ignored.
Society has higher expectations of consumption, so more and more categories begin to produce and differentiate, and the consumer goods market begins to expand rapidly. The influx of a large number of products makes the consumer market begin to appear "pain", and there is an urgent need for a channel to help each category find the corresponding consumers, so that consumer goods can move towards real consumption behavior. Offline stores are passive in gaining customers, and the traffic cost of traditional e-commerce is increasing day by day. Therefore, live e-commerce with concentrated social traffic has become the best choice.
Live e-commerce, through its own advantages, has become an indispensable means of consumption upgrading. Live broadcast e-commerce provides a huge source of customers for consumption upgrading. According to the data released by prospective industry research institute, as of March 2020, the number of live broadcast users of e-commerce is 265 million, accounting for 29.3% of the total Internet users. The increasing market groups provide a strong transformation potential for consumption upgrading; Live e-commerce provides a flexible place for consumption upgrading. In 2021, the daily live online shopping time of China's live online shopping users is as high as 53.7% in half an hour, and 1-2 hours account for 39.7%. People are no longer constrained by venue restrictions, and start shopping through fragmented and time intensive live shopping; Live broadcast e-commerce has fully dredged the penetration of consumption upgrading. Now, 88% of businesses transform users into private domain through live broadcast rooms, and increase the popularity of consumption upgrading through social fission.
It is reported that the consumer Expo for many of the current influential anchor set up live room, live with goods. Head anchors such as Weiya, Yu, Li xuanzhuo and lie'er baby appeared at the venue, and star anchors such as ye Yiqian also attended. At the same time, Panshi group also set up a live show of international trade to recommend Chinese goods to the world through English live broadcast. Live e-commerce began to penetrate into all aspects of consumption upgrading, and opened a wide and accurate layout for the new market of consumer goods.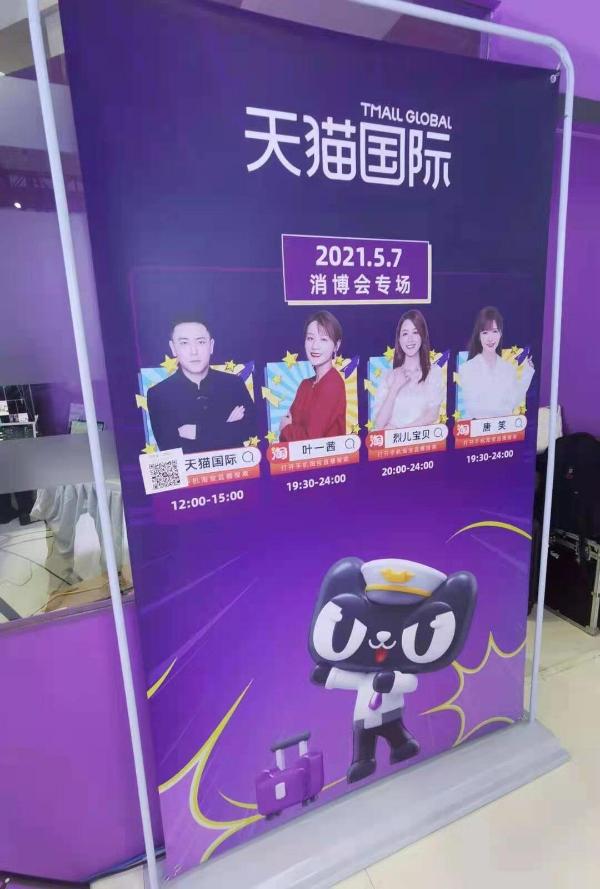 Horizontal expansion: Live e-commerce helps new and old brands bring forth new
Since the outbreak, the state has vigorously introduced policy support for the live e-commerce platform, and mainstream media such as CCTV and Xinhuanet have also joined the live broadcast to help farmers return to work and production. With the support of official authority and mainstream media, live e-commerce has become a powerful economic "ablation agent".
Kwai Tak, head of the head, is the "fast Hainan good stuff gold medal recommendation officer" in the Expo. And the live broadcast is called "every day, you go to the world together". There are Kwai Fu, Hao Lianna and other skin care brands, including CK perfume, air cushion and other toiletries, and Tiffany necklace. The commodities of the live broadcasting room have begun to expand to multiple categories.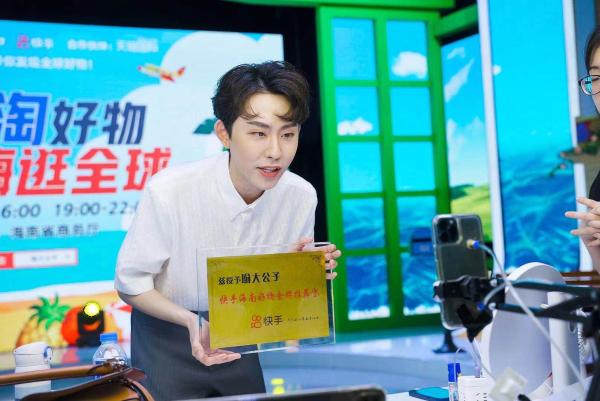 The product level of online e-commerce has become more and more rich. Like Yu, many vertical anchors have begun to break through their own traffic circle. Lin Shanshan and Chen jiekiki, who mainly focus on women's wear, and Dali, who focus on beauty, have begun to expand the whole category in the live broadcast room. The exposure opportunities of various products continue to increase, and the new and cutting-edge brands have been effectively drained, Old brands have the opportunity of transformation. Under the effect of live e-commerce, new and old brands have begun to compete on the same platform, opening a long-term stimulus to the demand for consumer goods.
From the perspective of transaction amount, 3C digital, large household appliances and household electrical appliances industries with strong strength have crowded into the top 10 live broadcasting rooms. Among them, the turnover of cosmetics, food, mother and baby products increased by more than 100% for two consecutive years. In addition, the new fashion products of live broadcast are growing rapidly, and ulike, Dajiang Yuntai, and Merrick's fascia gun, which mainly focus on women's hair removal, are beginning to connect with live broadcast e-commerce.
In order to take the traffic express of live e-commerce, many consumer goods begin to seek change and innovation. Taking mouthwash as an example, portable mouthwash, a derivative product with the concept of convenient oral care, was packaged. With the promotion of major anchors, long and flat mouthwash began to split rapidly on the social platform. In the first year of its launch, Taobao tmall had a sales volume of 37.2154 million yuan, accounting for 24.65% of the whole mouthwash market, And it continued to rise at a year-on-year growth rate of 13.98%.
With the blessing of live broadcast e-commerce, the consumer goods market began to seek conceptual packaging and innovation breakthrough. In 2020, about 185 consumer brands in the new consumption field have obtained financing. Zihi pot, a hot-selling brand in the live broadcast room, has an estimated value of US $500 million. Huaming, a Chinese girl makeup brand recommended by many anchors, has also completed round a financing of nearly 100 million yuan.
Vertical extension: enabling categories move towards chain deep cultivation
In addition to boosting horizontal category expansion, live e-commerce will also help consumer goods develop in vertical industries through its mature ecosystem. The survey shows that 61.9% of the businesses have used live e-commerce as a long-term marketing channel for their brands. More and more businesses begin to deeply bind live e-commerce, and make deep consumption in the flow pool of live e-commerce.
The most popular vertical anchor in the Expo is Li Xuanzhuo, who is known as "fast wine Fairy". It is the only anchor of the category of drinks. This year it signed an annual strategic cooperation with the major imported wine brands, and it also indicated that Li Xuanzhuo will expand its main liquor from Baijiu to foreign Kwai liquor. The expansion of drinks also indicates that the anchor is constantly filling in and innovating the content, and it also means that the live traffic has begun to penetrate into the retail of the vertical industry. And it's not just Li xuanzhuo. The organization behind Li xuanzhuo looks to the network. Many of its anchors, such as Dali and president Xu of Tina, have established in-depth cooperation with the brand side and become the anchor representatives of various categories. In the future, live consumption will tend to emotional consumption. Personalized and diversified scene settings and emotional interaction with fans will be the primary driving force of new consumption. The in-depth cooperation with the anchor enables the products to appear repeatedly in the live broadcast room, which can stimulate the re purchase behavior to the maximum extent, and maintain the consumers' emotion for the use of the products. With the increase of the functions of live e-commerce, live delivery is no longer limited to single sales, but has become a rhythmic and continuous "Carnival".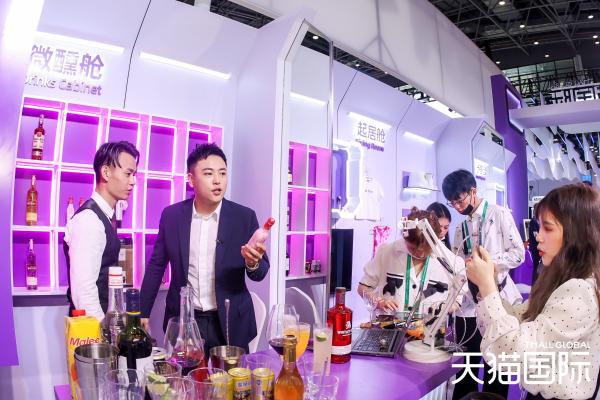 After accumulating a certain amount of traffic through the anchor, the brand has started its own independent live broadcasting operation, with in-depth training of live broadcasting staff and frequent appearance of the brand CEO in the live broadcasting room. Many consumer brands even create live broadcast in small programs to realize the close loop of live broadcast interaction and commodity sales. The traffic attracted by consumer brands through live broadcasting is deposited in the business's own small programs and communities, and then touch and marketing, so as to realize the construction and Realization of the business's private domain traffic pool. Live broadcast e-commerce can not only dig vertical users for consumer goods, but also help consumer goods build an integrated retail link from communication, sales to after-sales through its mature ecosystem, help brands deeply cultivate the industry, realize brand value to the greatest extent, and create a virtuous circle development pattern among consumers, businesses and consumer goods.
In the trend of consumption upgrading, live e-commerce has unlimited possibilities. With new technology driving, content upgrading, scene updating and form transformation, many consumption barriers may be broken in the future, and new opportunities will come. Live broadcast e-commerce will bring a more potential development field for consumer goods.
0