Top toy, a global collection brand, opened its first store in Shanghai on April 28 at the global port, attracting a lot of fashion enthusiasts to punch in, triggering a local fashion consumption boom, among which handmade, assembled models, blind boxes and other products are the best sellers.
According to the data released by the brand, in top toy's user portraits, female consumers account for 52%, while male consumers account for 48%. The proportion of male and female consumers is 5:5, and the proportion of gender is balanced, and the unit price per customer exceeds 200 yuan.
The age of the user group is no longer limited to the young Z generation, covering all ages, creating conditions for family buying. Nowadays, young people are becoming more and more homestead and more and more passive at the interpersonal level. In the future, people's entertainment, work, study and sports may be based on home, so the demand for space design will be upgraded and changed. More and more people choose to use fashion to do home decoration. In the same way, trendplay also brings new experience to the office space. Top toy is trying to play the role of "trendy play popularizer", develop soft decoration economy, create new home and office space, and actively promote the process of popularity of trendy play.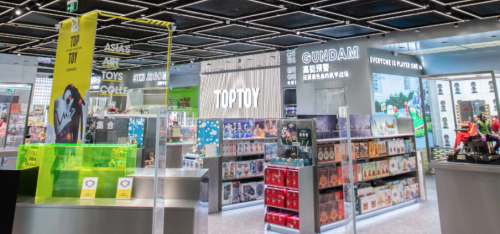 According to relevant personnel, top toy Guangzhou Zhengjia store's shopping mall floor effect is top level, which drives the turnover of shops around it to a certain extent. During the Qingming holiday, Zhengjia's performance exceeded 750000 yuan in three days, with a passenger flow of 30000. In early April, top toy appeared in Lanzhou central shopping mall in Lanzhou, with nearly 30000 people entering the store on the first day of opening; In the middle of April, top toy entered Chengdu IFS shopping mall, with a revenue of about 270000 yuan on the first day of opening, and a unit price of 400 yuan per customer, far exceeding the average level of the industry.
Among them, in addition to young women and families who are the mainstream consumers of shopping malls, there are many otaku and old people who rarely enter shopping malls. With the rapid expansion of top toy's offline stores in key cities across the country, top toy is using practice to realize the beautiful vision that all people can enjoy the fun.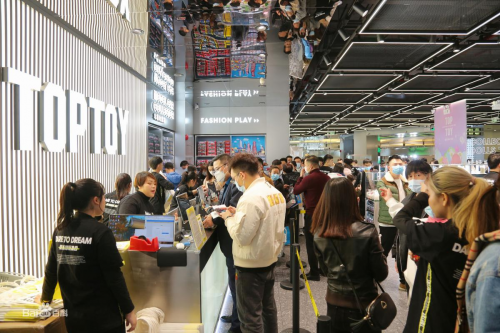 According to the data of "China shopping mall consumer insight report 2019-2020" released by China Chain Store Association and Nielsen, the people aged 25-34 are still the core customers of shopping malls in different age groups. According to brand data, 90% of top toy users are 18-35 years old, and nearly half of them are office workers. The customers of top toy are the core consumers that shopping malls and business circles want to attract. At the same time, it also brings new consumers such as otaku to shopping malls.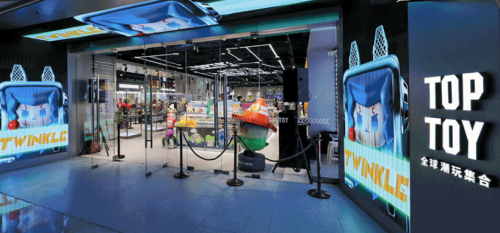 According to sun Yuanwen, top toy will always adhere to the three values of "customer position, innovation and challenge, and respect for multi culture", hoping to complete the concept of collection store this year and become a global collection brand in the future.
0