On March 12, Guangzhou Consulting International (836892) recently released its 2020 annual report. During the reporting period, the company achieved an operating revenue of 394082787.25 yuan, a year-on-year increase of 19.73%; the net profit attributable to shareholders of listed companies was 61133552.19 yuan, a year-on-year increase of 16.27%.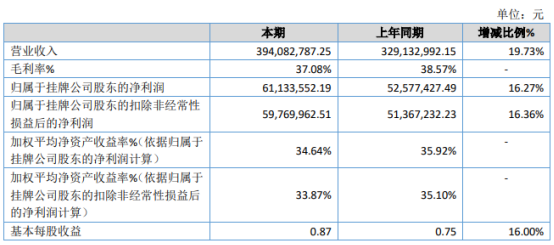 During the reporting period, the net cash flow from operating activities was 56398678.96 yuan, and the net assets belonging to the shareholders of the listed company were 189529904.50 yuan by the end of 2020.
During the reporting period, gzci continuously strengthened its market strategy of "being close to the government and serving all kinds of investors", and provided in-depth multi-dimensional consulting services around all kinds of policy decisions and major projects of "six stabilities" and "six guarantees" of governments at all levels and state-owned investors, such as anti epidemic, boosting economy and expanding effective investment. The total amount of new contracts signed in the whole year exceeded 600 million yuan, a year-on-year increase of 13.62%.
Financial expenses increased by 43.55% on a year-on-year basis, mainly due to the increase in exchange gains and losses and bank charges in the current period. The investment income decreased by 34.23% compared with the same period last year, mainly due to the decrease of bank financing purchased in the current period compared with the previous period.
According to the data of digbei.com, GZI belongs to the engineering management service industry in the professional technical service industry, and is one of the earliest professional service organizations engaged in investment decision-making and bidding agency in China.