On May 14, 2021, the 23rd China International Photographic machinery imaging equipment and Technology Expo (2018 China P & amp; E) It was held in Beijing exhibition hall as scheduled. P& E is recognized as the most authoritative photographic equipment fair in Asia at home and abroad, and is also one of the three major international image exhibitions in the world. The exhibition includes all kinds of cameras (ordinary, professional, digital), video recorders, printing equipment and related products; Slide projector, projector, printing equipment and related products. This year also coincides with the 10th anniversary of Fuji X series, rich product and experience area makes this year's & amp; s; Fuji booth of e exhibition has become the largest and most popular area in the museum.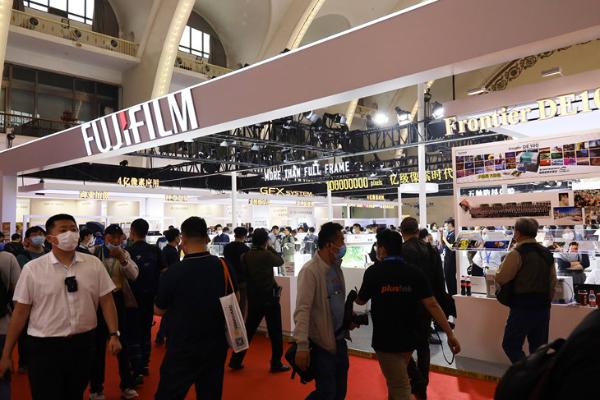 The Fuji booth has brought the display of the whole series of X series and gfx medium frame series products, and the Fuji gfx100 IR medium frame non reflection camera suitable for forensic research has been exhibited in China for the first time. This time, Fuji film booth also added in-depth shooting experience area, with targeted furnishings to lead the audience to try out the newly released X series and gfx frame, attracting many professional photographers and photography lovers to participate in the experience.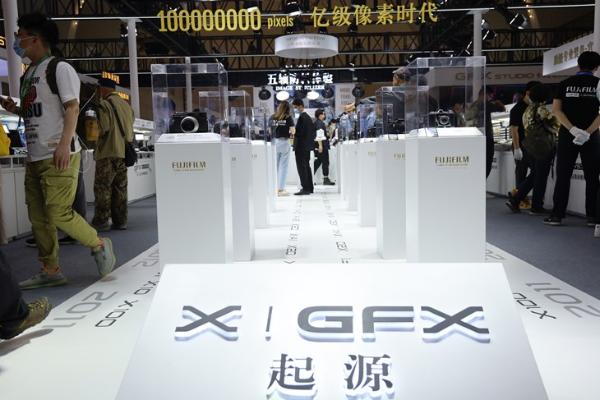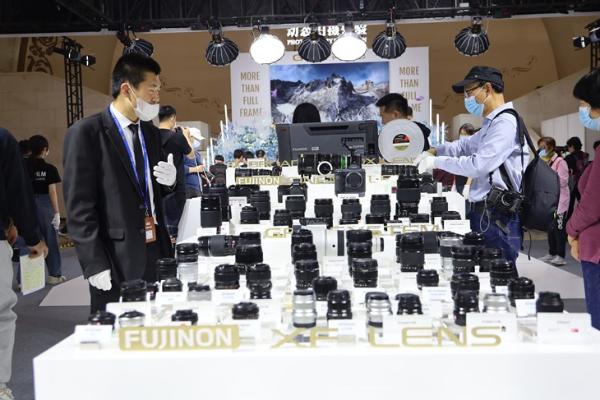 What's special is this P & amp; Fuji did not arrange too many models for visitors to shoot at e-show, but set up many targeted scenes in the booth for deep shooting experience, from high-speed continuous shooting, high-frequency shooting, distortion, high-resolution and high sensitivity shooting environment to micro distance, virtual, quality and contrast shooting effect, etc. the deep experience slot let the audience immerse themselves in camera control.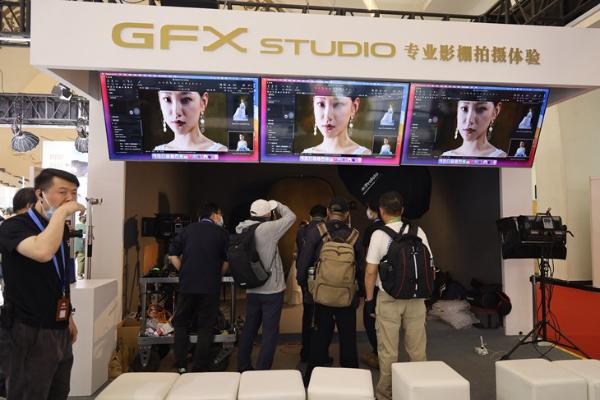 This time, Fuji also carefully arranged the commercial studio experience area. Friends visiting the exhibition area can better experience the high-pixel, focusing and fuselage control performance of the frame system in Fuji gfx by shooting models with high-end flashing light system in the area.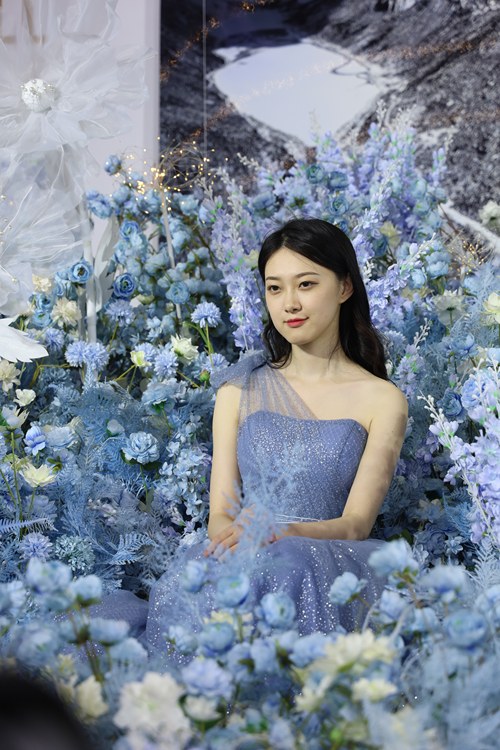 This year's P & amp; The focus of Fuji booth in e-show is the newly released gfx100s at the beginning of this year. It adopts 102 megapixel medium frame back illuminated CMOS sensor (43.8mm x 32.9mm), equipped with x-processor 4 image processor, standard sensitivity range ISO 100-12800, which can be expanded to ISO 50-102400, and equipped with 5-axis anti shake system, which can achieve up to 6-level anti shake compensation effect, At the same time, it also supports high-resolution mode of pixel displacement, with a maximum output of 400 million pixels of still photos; In terms of focusing, gfx100s is equipped with a hybrid auto focusing system of contrast detection and phase detection, with 425 (25 × 17) Auto focus area.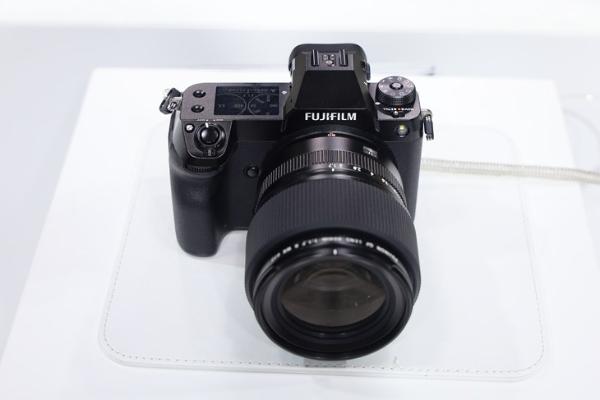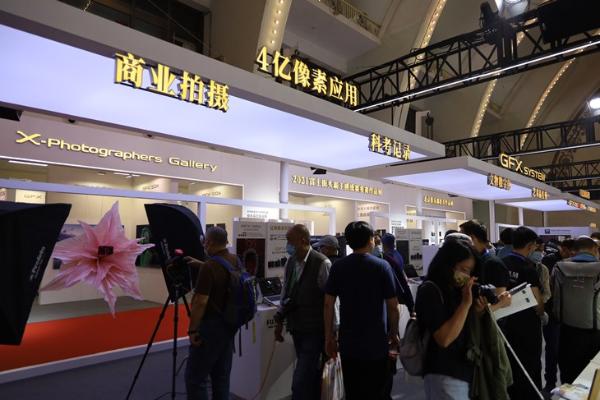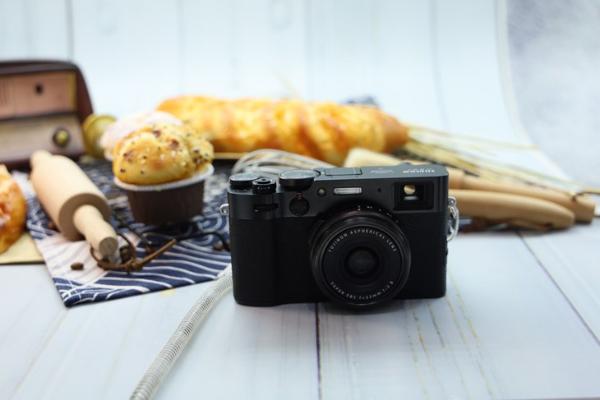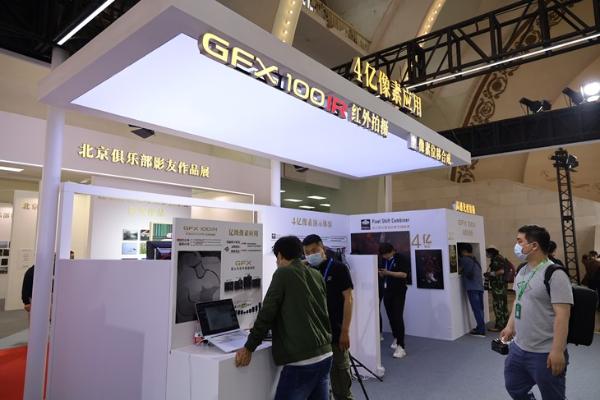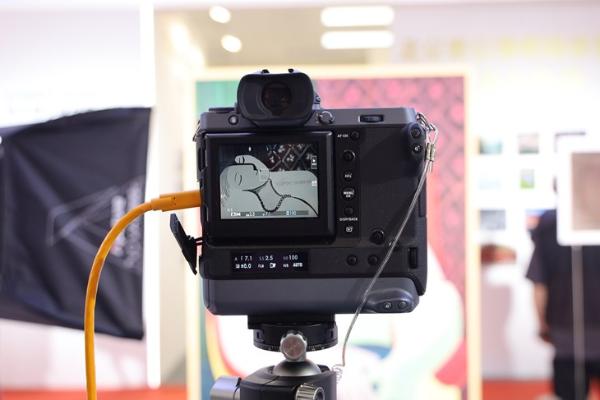 In addition, Fuji's newly released gfx100 IR infrared version also made its debut in China a few days ago. This is a 100 million pixel medium frame camera with infrared shooting function, which is suitable for forensic, scientific research and cultural protection. Gfx100's new pixel displacement multi shooting function can realize 100 million pixels or even 400 million pixels infrared imaging, which is suitable for the complex details of the shooting object or scene that need to be presented through the infrared spectrum. In the infrared spectrum of the object shooting, can present the conventional (non IR) digital camera or naked eye can not touch the details. For example, in the field of forensics, this advantage is of great help to identify perjury; In heritage conservation, gfx100 IR can be used to analyze pigments as well as works of art and historical relics, even if they fade over time. Gfx100 IR can take 400 million pixel photos with full details and almost no color difference by virtue of multi camera function of pixel displacement.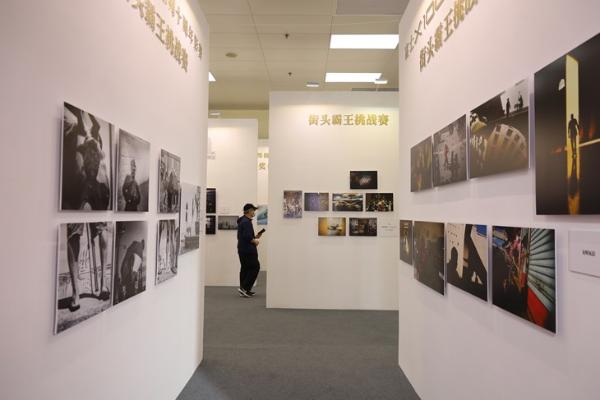 0