On March 11, the official micro blog of iqoo Mobile announced the display features of iqoo neo5. Iqoo neo5 will have two characteristics of "true color" and "true intelligence" to bring better screen display effect.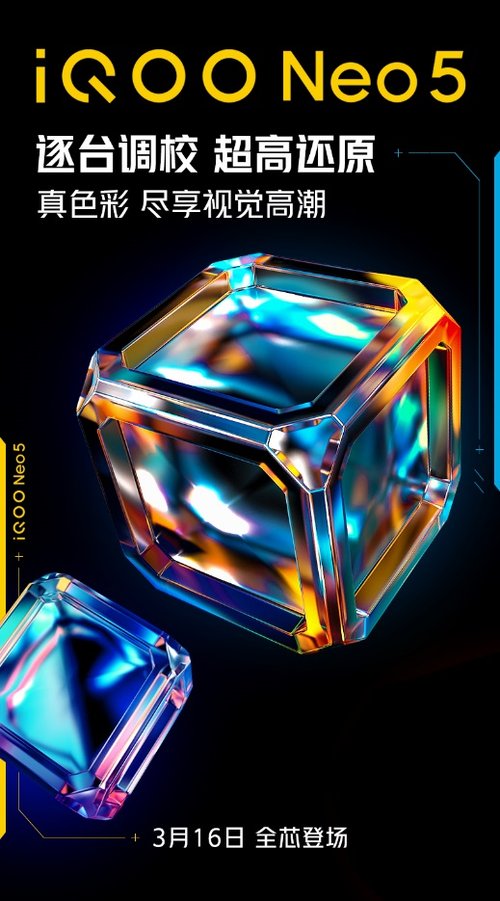 Only through the combination of hardware and software of the whole link visual optimization, can obtain excellent screen display effect. Iqoo neo5 is equipped with 120Hz high refresh rate Samsung AMOLED screen. Each screen has undergone color calibration and consistency calibration to ensure uniform color temperature and accurate color display on the screen. This excellent screen has also passed the international standard hdr10 + certification, and supports hdr10 and hdr10 + high dynamic range video content playback, effectively retaining the light and dark details of the video and bringing bright color visual effect.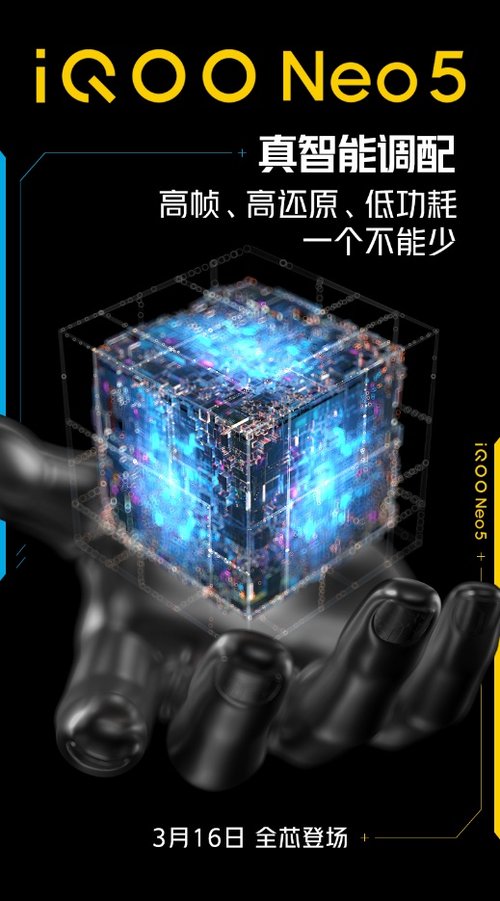 Excellent screen hardware alone is not enough to support high-quality display effect, but also needs rich display functions. With the support of independent display chip, iqoo neo5 gives full play to its hardware potential and brings new "Moonlight screen" and "sunshine screen" functions. It optimizes the display effect in the whole scene. It can keep constant color and achieve high restoration in both dark and strong light environments. At the same time, iqoo neo5 uses intelligent algorithm to bring video super-resolution function, and uses AI deep learning to intelligently repair low resolution video to high resolution video, showing high-definition image quality, so as to solve the current dilemma of limited network video quality.
With the support of independent display chip, 120Hz high brush AMOLED screen and intelligent display algorithm, the screen display effect of iqoo neo5 is worth looking forward to.
In addition, iqoo neo5 will also be equipped with snapdragon 870, enhanced UFS 3.1 and memory fusion technology, with 66W flash charging and 4400mAh large battery. These hard core configurations can further enhance the comprehensive experience of iqoo neo5. On March 16, iqoo neo5 will be officially released. Interested friends can look forward to it.
Author: Liu mingpeng