Recently, top toy, a new entrant in the Chaozhou game market, has stepped into the North China market and opened its first store in Tianjin Tianhe City. This collection platform, which is dedicated to promoting the fashion play culture, has met the diversified needs of users of different ages with open and inclusive products and concepts. Since its first store opened, it has received good market response.
Top toy re integrates the whole industry's segments in the mode of assembly point, and is positioned as Asia's trendy play collection store. Its product line covers eight core categories of trendy play, including blind box, hand-made, assembled model, doll model, building block, statue, alloy and popular toy. It carries out refined management on the crowd of trendy play market, and reshapes the use scene and consumption logic of trendy play products.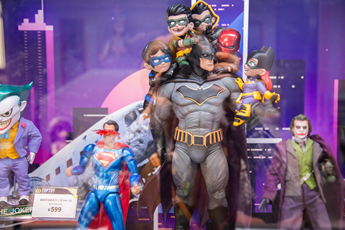 At present, top toy has completed the stage target, initially built a supply chain system of more than 200 suppliers, and established relationships with more than 200 influential studios and designers. At the same time, top toy forms a brand effect through multi-channel and wide coverage to further enhance user stickiness and "feed back" the upstream, so as to enhance the ability of IP acquisition, further reduce costs, and make IP parties, suppliers and channels profitable, so as to achieve mutual benefit and win-win results, form a virtuous circle, and provide products to consumers at a more people-friendly price.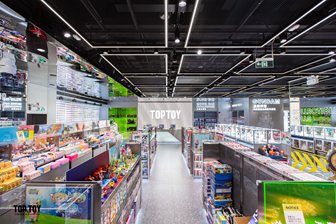 The offline layout of top toy takes Beijing, Shanghai, Guangzhou and Shenzhen as the core, covering the surrounding cities, forming a first tier city with lower consumption influence. The location of stores is the core position in the top business circle, and the layout is in the form of large shops to maximize the offline advantages. After the layout of many DreamWorks stores in Guangzhou, Shenzhen, Chongqing and other cities in the south, top toy's settlement in Tianjin will take an important step in opening up the North China market for itself.
Top toy will win customers on the basis of offline stores + robot stores dominated by DreamWorks stores and Chaowan collection stores, and gradually improve online shopping malls such as tmall and small programs. Up to now, top toy has opened nine stores in five cities in China, and there are about 30 stores to be opened. This year, toptoy will accelerate the coverage of new first tier cities and second tier cities. It plans to reach all physical stores in new first tier and second tier cities by the end of the year, and will lay about 1000 robot stores.
In the future, top toy hopes to build a trendy play collection brand for children and adults at home and abroad, popularize and promote trendy play culture, and build the brand power of Asian trendy play.