The 22nd sial China International Food Exhibition, the annual World Food Industry Chain Conference, is in full swing in Shanghai. As a world-class industry event, China Food Expo has become an important platform for many enterprises to release new products and display core products. During this year's China Food Exhibition, zihi pot, a domestic brand of "one person food standard catering", with its novel design, has made numerous new products appear and attracted countless eyes!
New booth design + new products launch = "leading" China Food Exhibition
The essence of offline exhibition is to promote the exhibition, communication and cooperation platform of manufacturers. Based on the precise insight into the essence of the exhibition, during this China Food Exhibition, zihiguo brand has brought the new product release and booth design into full play by creating the theme booth of "zihiguo Museum".
"100 new products you've never seen" is the theme of new product communication in ziguozhong food show. However, two important messages are conveyed in a short line: one is the large number of products with more than 100 products; Second, the products are innovative and unprecedented. According to the staff of zihi pot, many new products of zihi pot have been launched in this China Food Exhibition, including not only self heating hotpot, self heating casserole rice, night pot, etc., which are well known to the public, but also a series of new brands relying on the influence of zihi pot brand itself. The goal of zihi pot is not only the track of self heating food, but also extends its product line to catering materials, seasonings, stewed food and other fields.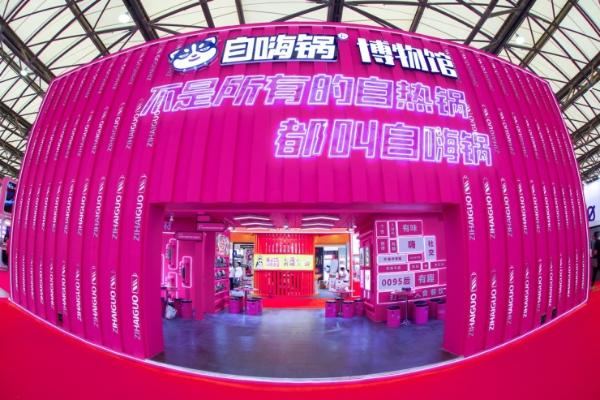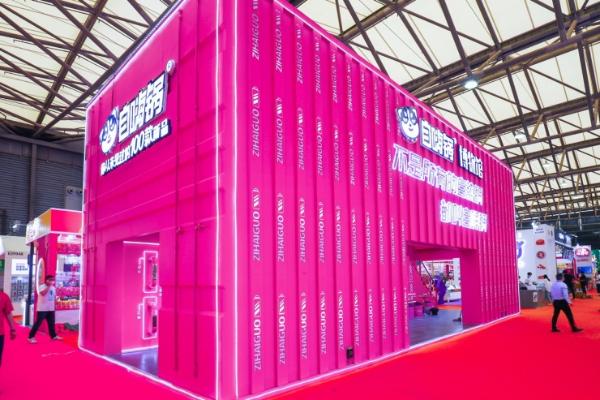 Hundreds of new products are launched at the same time, which greatly demonstrates the "efficiency" of zihi pot as a new consumer brand. On the one hand, it is the efficiency of new product R & D, from insight into consumer demand to grasp diversified consumer tastes, and then to product packaging aesthetic design, so as to bring the Internet spirit into full play; On the other hand, it has a strong ability to integrate the supply chain. The launch of new products is closely linked, from the overall planning of materials, raw material selection, process innovation, production iteration and other production links. It is reported that in order to do a good job in product innovation and rapid launch of a series of products, a global taste center covering an area of 30000 square meters has been built in Yongchuan, Chongqing, as early as last year, and intelligent chemical plants have been vigorously built in 10 places, including Zhejiang, Henan and Jiangsu, to add fully automatic assembly lines.
In addition to being shocked by the series of new products launched, the design of the booth is novel, which also subverts the traditional concept of "booth". In this year's China Food Exhibition, the brand of zihi pot boldly adopts the double-layer Container style in appearance, and the overall appearance is unique. The main color is rose red, which is an eye-catching brand color, creating a unique and eye-catching self hi Pavilion. From the scene, it stands out in many booths, not only the overall design is unique and novel, but also full of creativity in the details. In order to give consideration to both beauty and practicality, the "ice screen" with transparent appearance, like ice crystal, is adopted. Its new structure design and free DIY design can meet the modular needs of various products; The back of the booth is designed with flow lamp to pursue the coexistence of science and technology and aesthetic feeling; The interior of the booth adopts the structural design of arrow lamp and industrial pipeline style, which makes the audience immerse themselves ° In the exhibition experience, the internal partition is reasonable, and it can accommodate more than 1000 products on display. At the same time, it can give a strong visual impact, attracting wave after wave of manufacturers to stop and visit.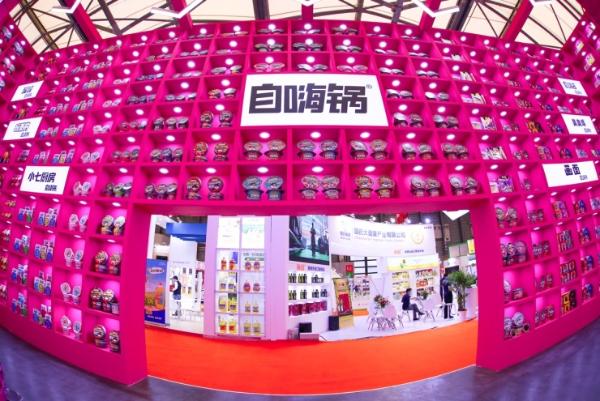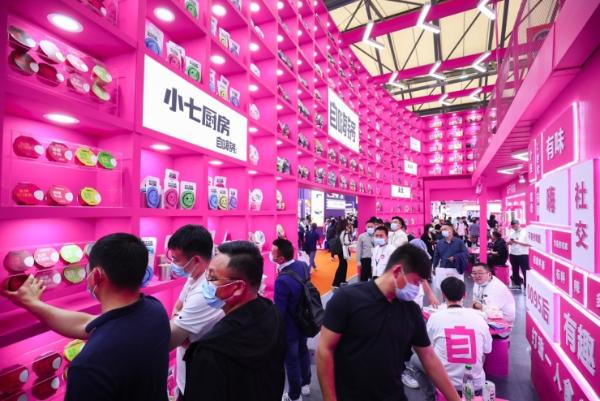 From zihi pot to zihi pot products, "leading" one person food
As we all know, the rise of zihi pot benefits from the outbreak of convenient self heating category and its accurate grasp of one person food economy. In the past three years, zihi boiler has won many awards and laurels with its outstanding product innovation and brand marketing power. However, if ziheiguo wants to upgrade from "wanghong brand" to "Changhong brand", it has to constantly meet consumer demand and even lead consumer fashion. At the same time, in view of the fact that zihi pot is favored by many capitals, it may launch more brands outside zihi pot. On the one hand, it disperses the risk of single brand operation, on the other hand, it is based on a series of brands to realize the satisfaction and occupation of more subdivided demand and subdivided consumption scenarios.
From zihi pot to zihi pot products, it marks that zihi pot brand has officially opened a multi brand development strategy, with a broader development space in the future. During the China Food Exhibition, zihi pot not only brought more than 100 new products, but also launched a series of brands, such as Xiaoqi kitchen, stinky snail, can, play steaming, picture, zihi bag, zihi zongzi, zihi point, lazy idea, etc. Behind it is ziheiguo brand's insight and optimistic about subdivision opportunities. Based on the development of series brands and innovative products, ziheiguo will plan for greater development with new development strategies and business logic. To win the market, in the final analysis, we need to win the recognition of consumers with product innovation and brand temperature.
Next, let's learn about the key new products of this China Food Expo:
1. Picture: brand new noodle series, brand new
Focusing on Chinese noodle products and adopting the innovative technology of stir frying topping, you can enjoy the authentic, nutritious and healthy dinner in only 8 minutes. The picture is a brand-new upgrade of traditional noodles and instant noodles, which aims to meet the consumers' pursuit of healthy life under the trend of one person consumption.
2. Stinky snail: stinky to the top
The brand of stinky snail is positioned to make "stink" a symbol of cool and make people taste "Stinky". The product packaging takes pop art style as the design direction, and the packaging design uses bold color and design techniques to show the jumping and extreme odor experience brought by snail powder to consumers. The visual image of Western plaster statue is mainly used to convey the odor. The Oriental delicious flavor awakens the design meaning of Western art.
3. Zihi bag: Food and hot soup in backpack
Ziheiguo has a keen insight into consumers' dietary needs in outdoor scenes. It specially introduces self heating food in bags, which is convenient to carry, to meet consumers' strong demand for healthy food, especially hot soup.
4. Xiaoqi Kitchen: a convenient and delicious home, a practitioner of happy kitchen
In order to solve the problem of young people in the city who have no time to cook / lack of cooking skills, zihiguote launched Xiaoqi kitchen brand with the characteristics of "convenient", "rich" and "refreshing", aiming to become a complete set of kitchen solutions for contemporary young people, making every meal of every day simple and delicious.
5. Zihi zongzi: no fire, no electricity, a cup of cold water to boil zongzi
Just 15 minutes to enjoy the fresh and delicious zongzi! The glutinous rice of Northeast China is selected from zihi dumplings, which is soft and delicious; At the same time with the mountain Indocalamus leaf fragrance fresh green.
6. Can can: bring you delicious food
Focus on prepackaged ready to eat snacks, meet the consumer demand for street food and avoid the trouble of waiting in line. Keep the flavor at room temperature and enjoy delicious food anytime and anywhere.
Taking advantage of the opportunity, zhongshizhan launched a number of new products and brands. We can see that zihiguo has accelerated the intensive cultivation of "one person food" consumption demand, and its products have covered various scenes such as families, offices, dormitories, street business circles, outdoor fields, etc. From zihi pot to zihi pot products, zihi pot "Hi fan" one person food!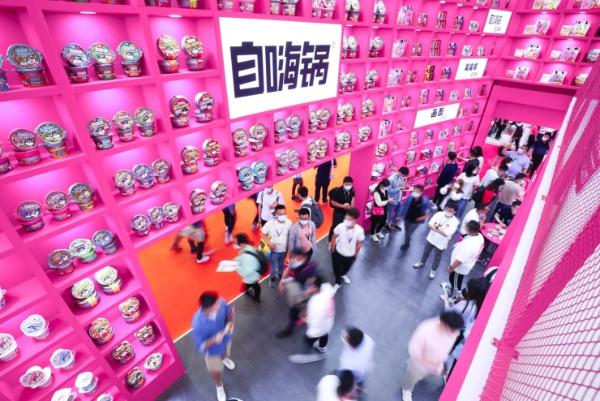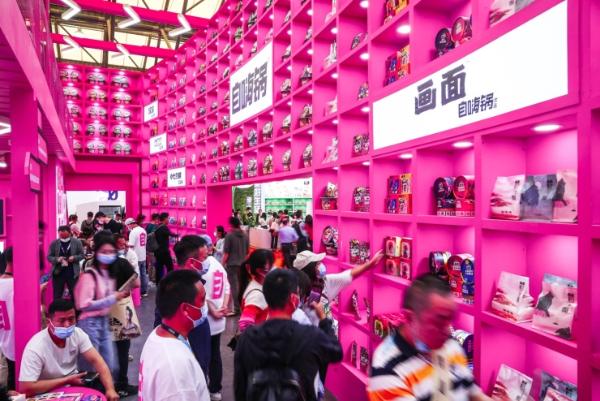 Omni channel layout, full format development, leading the whole industry
The brand positioning and development strategy of zihi boiler is to "define the scene of catering for one person and create the standard of catering for one person". Therefore, zihi boiler pays special attention to product innovation, supply chain stability, brand marketing, Omni channel layout, and even full format development.
For product innovation, Cai Hongliang, founder and chief product manager of zihi boiler, has super high requirements and standards. A product, not only to eat very mellow, but also visual "delicious", smell of incense, as well as into the mouth after the fragrance, smooth, swallow and so on. Taking the self heating hot pot as an example, the food materials dried at – 68 ℃ by FD Aerospace freeze-drying technology can reduce more than 95% of the taste when meeting with water, and the nutrition of the food materials not treated at high temperature can be completely retained.
Of course, for ziheiguo, product innovation is its "trump card" to stand out in the market, but in order to realize the continuous occupation of the market, it is inseparable from the stable supply of products. In order to ensure the quality of products, such as one and the rapid launch of new products. In the upstream, ziheguo has invested in more than ten factories to establish long-term and in-depth cooperative relations. Upstream investment is not a small expense, but zihi pot brand is willing to spend money in these "invisible places". According to Cai Hongliang, founder of zihi pot, on the one hand, it can control food safety prevention to the greatest extent; on the other hand, cooperation with factories can control cost performance in the main food category; What's more, only by deeply participating in the upstream of dishes and other ingredients can we have the opportunity to optimize the research and development.
In addition to the investment in the factory and taste research and development, the company has accelerated the development and layout of all channels in the past two years. It is reported that at the end of 2018, ziheiguo began to develop its offline channels, and its offline sales accounted for 50%, covering more than 300 cities in China. From last month's spring sugar fair to this month's high-profile appearance in China Food Fair, the omni channel layout of ziheiguo has been accelerated in an all-round way.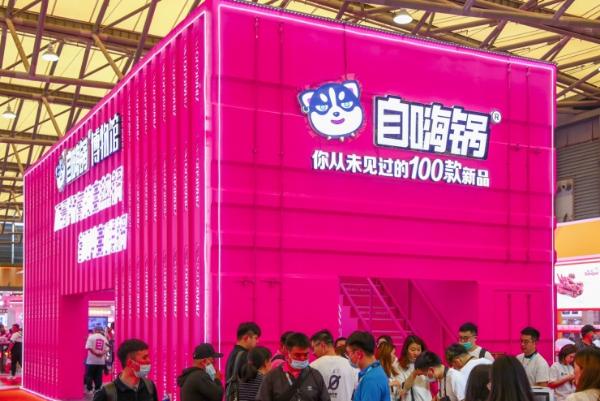 The popularity of ziheiguo brand is not only a free ride for the outbreak of self heated products and Internet marketing. In addition to the broad category track and leading marketing mode, the brand's product innovation speed and ability, the diversification and efficiency of channel development, and the stability and upgrading of supply chain are the secrets of ziheguo brand's rapid becoming a category leader. From wanghong brand to Changhong brand, from creating standard catering for one person to Chinese cuisine brand, we have built n new brands with big circuit, small products and high frequency, and completed the leap iteration from zihi pot to zihi pot. In the future, zihi pot will have unlimited development space and imagination.
0