May 19: today, Google held the 2021 Google I / O developer conference, and announced the Android 12 beta 1 system at the 2021 Google I / O developer conference.
In the Android 12 content released by Google, Google proposed that Android 12 will further improve the user experience, and upgrade the UI, security and privacy of the system.
Google also announced the mobile phone brands participating in the beta test project of Android 12 developers. In this regard, oppo find X3 Pro will first be equipped with coloros developer preview based on Android 12 beta 1. Oppo takes the lead in adapting the Android Developer version, laying out safer and smoother systems in advance, and continuously bringing better experience to users.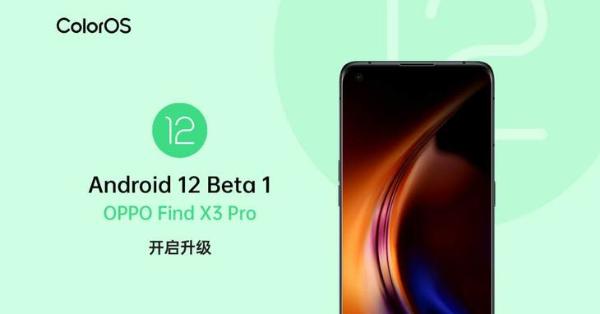 On coloros 11, oppo creates an excellent experience for consumers to further express their personality in two aspects of user interface (UI) and user experience (UX), and further upgrades privacy and security. This coincides with Google's two major upgrades on Android 12. I believe that coloros 12 based on Android 12 will go a step further in terms of fluency and privacy security.
Wu Henggang, vice president of oppo and President of software engineering division, said: "at present, coloros has nearly 400 million active users in the world. We will continue to maintain the momentum of the past and let oppo users and developers experience the convenience of the new Android system as soon as possible. "
Author: Chen Zihong
0