On the evening of May 25, Beijing time, arm announced the new mobile terminal architecture of V9 system. This time, in addition to the new cortex-x2 and cortex-a78 successor cortex-a710, cortex-a55, representing the small core, has been upgraded for the first time since its release in 2017.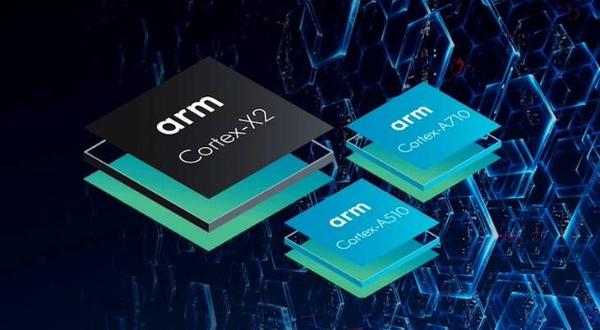 CPU architecture:
The performance of cortex-x2 is 16% higher than that of x1, and machine learning ml is doubled;
Compared with cortex-a78, cortex-a710 has 10% performance improvement, 30% energy efficiency and twice machine learning ml under the same frequency and same process;
Compared with cortex-a55, cortex-a510 has 35% performance improvement, 20% energy efficiency improvement and three times performance.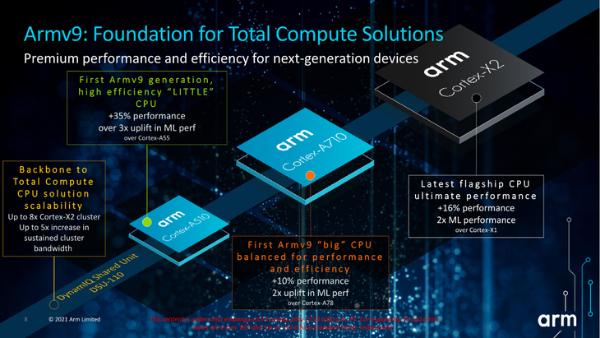 GPU architecture:
The arm mali-g710 kernel can be customized, with a minimum of 7 kernels and a maximum of 16 kernels, which is lower than the upper limit of mali-g78, but the core is larger, with stronger performance (+ 50%), and higher energy efficiency;
Arm mali-g610 can be configured with 1-6 cores, the others are the same as G710, and are oriented to low-end SOC;
Compared with G57, arm mali-g510 achieves 100% performance improvement, 22% energy consumption improvement and 100% ml improvement;
Compared with G31, arm mali-g310 achieves a great leap forward in three performance areas (texture performance 6x, Vulkan performance 4.5X and Android UI content 2x).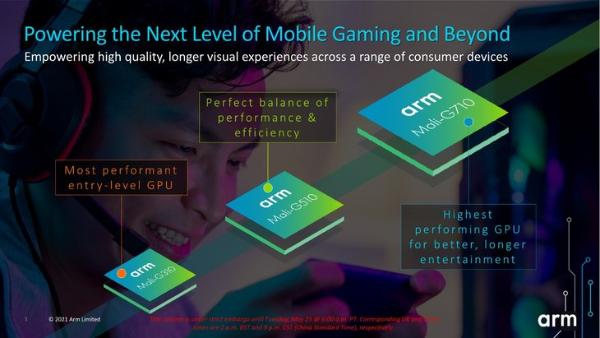 Arm predicts that compared with the current A78 / g78 design, the chip with a710 CPU and G710 GPU will bring 33% CPU performance improvement, 20% GPU performance improvement and 15% efficiency improvement for the game workload. This is a considerable generational progress.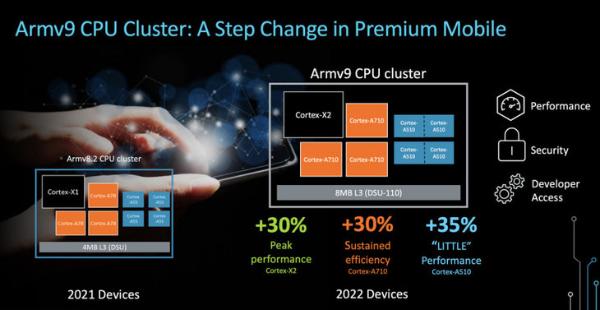 Author: Chen Muliang
two hundred and fifty-two