Today, on May 19, BYD's 1 million new energy vehicles went offline.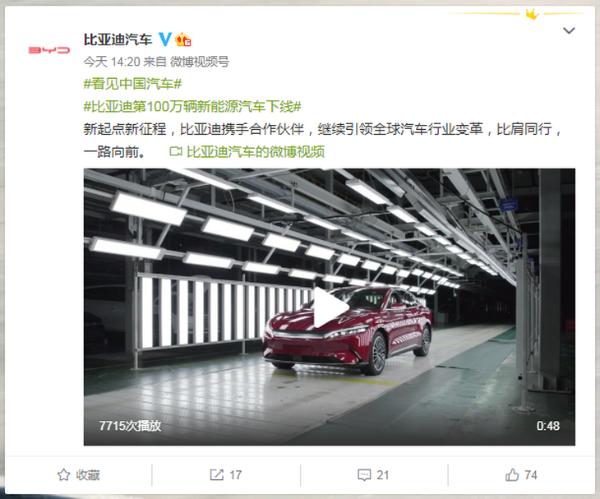 One million cars is definitely a very gratifying achievement for domestic car companies. We hope BYD can make persistent efforts to help the rise of domestic cars.
In 2021, new energy vehicles will bloom in China. With the development of new energy vehicles, the technology level of domestic cars can catch up with and surpass that of western developed countries!
Author: Zhang Fan
0