On March 8, the official micro blog of iqoo Mobile announced that iqoo neo5 will be equipped with a full coverage liquid cooling cooling system, as well as a "three in one low-power solution", which combines flagship performance and low-power performance. Playing games for a long time can also ensure stable frame rate.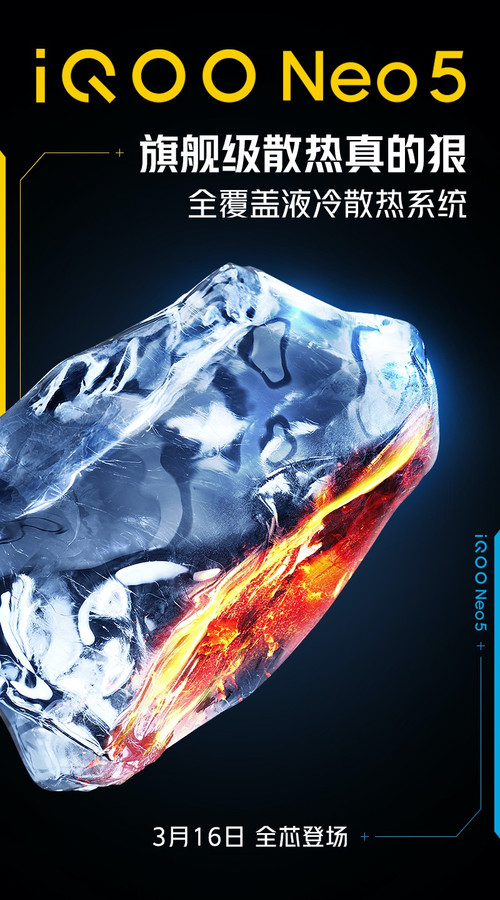 According to the official information, iqoo neo5 is equipped with nearly 6000mm2 large area graphite plate, and the heat dissipation volume is increased to 210%. Combined with the full coverage liquid cooling solution system, it can effectively improve the heat dissipation efficiency and give full play to the hardware performance of snapdragon 870.

In addition to snapdragon 870 chip, iqoo neo5 is also equipped with a unique chip to support powerful dynamic frame stabilization technology. The original GPU high load rendering part of the work is shared by the independent display chip, playing 90 frame games for a long time can also maintain a stable frame rate, while reducing power consumption by 45%.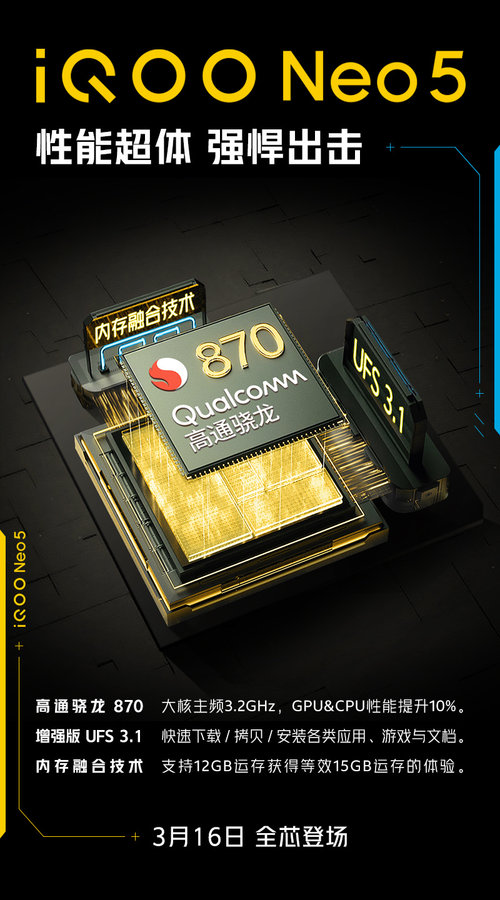 In terms of software, iqoo neo5 is equipped with multi turbo 5.0 acceleration engine, which helps to ensure the fluency of the game by predicting abnormal stuck and quickly repairing.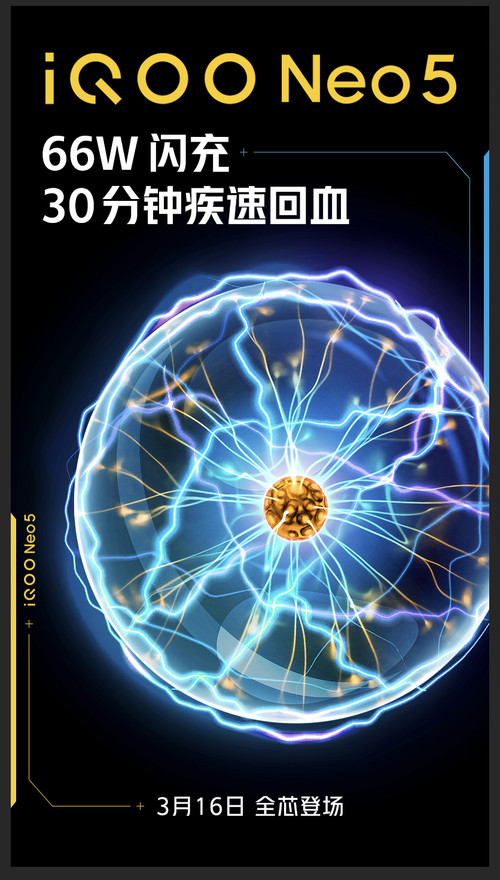 Iqoo neo5 will also be equipped with enhanced UFS 3.1, support "memory fusion" technology and 66W flash charging. According to the information, iqoo neo5 will use imx598 sensor to support OIS optical anti shake.
Iqoo neo5 will be officially released on March 16. Interested friends can pay attention to the follow-up reports.
Author: Liu mingpeng