In March of Yangchun, we meet in Yuecheng, competing for the top spot by spring breeze. From March 3 to 9, 2021, Wal Mart entered Guangzhou spring beauty fair again to inject new elements into the industry and lead the new trend of professional hair styling tools. From March 5 to 6, the 2021 wall street dealers conference and spring new product launch were successfully held and achieved a complete success. The number of new product orders at the launch site broke the record, which not only promoted new customers and sales growth, but also had a long-term impact on dealers. The September Fair will make a good performance again!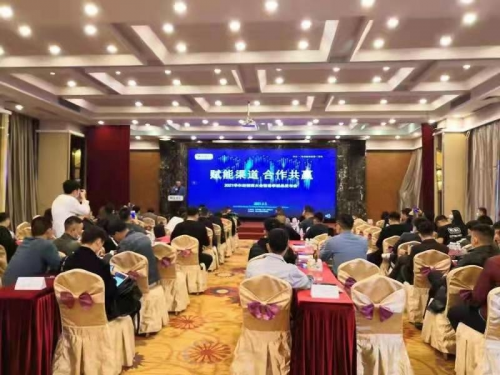 Wonderful review
High level speech
On the afternoon of March 5, Wall China's general manager Qian Moxing made a special speech at the dealer conference and spring new product launch. With his unique refined voice, Mr. Qian made a detailed analysis of the development trend and Prospect of the global and Chinese hairdressing industry, fully expressed wall's global strategic layout, as well as its positioning, investment and strategic support for the Chinese market, and worked with the dealers present to draw a blueprint for the future development of Wall China. Mr. Qian's speech made every dealer present more determined to unite with Wal Mart for common development.
Later, Zhao Jianmin, director of Wall China's sales department, Huang Rong, director of domestic sales department, Tao Lian, director of marketing department, and Hu Wen, product management manager, also made speeches, explaining in detail Wall China's marketing resources, 2021 spring new product launch and promotion, and Wall China's education resources, so as to build market confidence and gather strength for "enabling channels and win-win cooperation".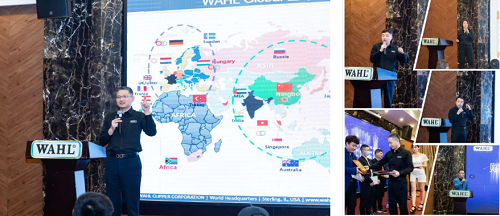 New products appear
Wall's new product launch launched a new product in the spring of 2021. At the press conference, four wall products made an amazing appearance, including wall harmony series 2232 and Knight Series 2245 electric push shear, zero degree series 2520 carving shear and dancer series 2910 Refinisher. The new generation of products are exquisitely manufactured, fully functional and meet the needs of different customers, so that dealers stop one after another to thank their partners for enjoying the color together.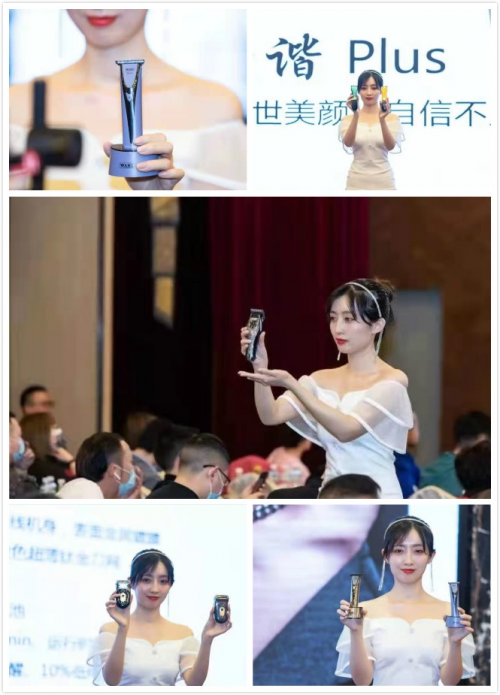 Honor Award
There are three awards in this dealer conference, which are excellent dealers in 2021, best development and Progress Award in 2021, and best sales contribution award in 2021. The awards are presented by Wall Sales Director Zhao Jianmin. In the process of awarding awards, the music was intense and the applause was constant. Through this commendation of meritorious service, Wall Street further promotes the spirit of enterprise, which is not only the affirmation and summary of the hard work of the employees who are commended, but also the encouragement for all wall street people to unite their strength and work hand in hand for the next new decade.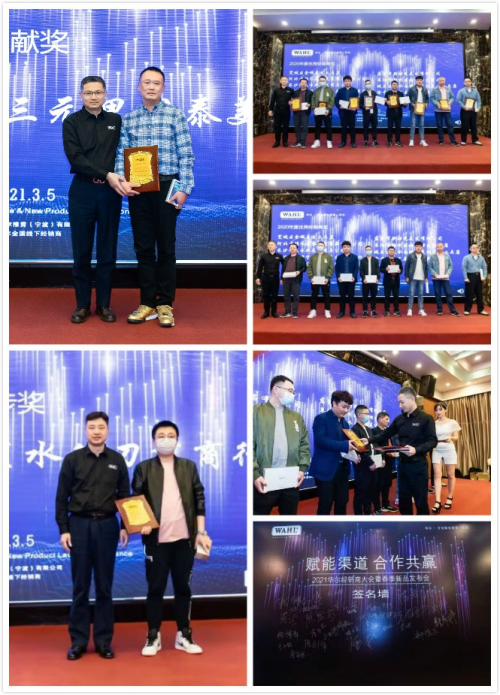 Wonderful show
On the hairstyle stage of the fair, Jacky, the wall's brand promotion ambassador, and Ricky, the director of the wall's fine men's hair League, gave a wonderful performance. Professional trimming techniques and professional wall's tools were used together to show the exquisite haircut incisively and vividly. The perfect presentation of the haircut technique sharing of the two teachers pushed the stage show to a climax.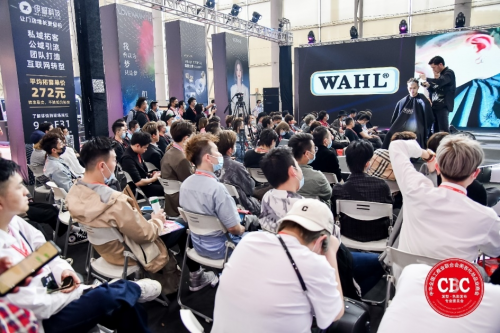 Activity highlights
The Wall Street dealer conference and spring new product launch gathered the painstaking efforts and sweat of the wall street team. In the early hours of the night before the event, Qian Moxing, general manager of Wal Mart, was still discussing the wording with the management to make the conference more effective. Under the leadership of Zhao Jianmin, sales director, all regional managers invited the distributors to negotiate business closely to facilitate orders. The whole event only took two weeks to prepare. Tao Lian, the marketing director of Wall Street, led the team to continuously promote the progress of the event, reflecting its strong executive power. The full promotion of the digital marketing team and the series of new products launched by the product team added to the cake.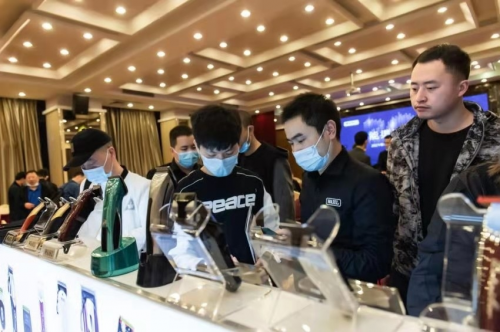 Looking back at the 2021 Wall Street International Fair in Guangzhou, we can see that Wall Street's achievements will surely leave a big mark in history. The successful conclusion of the Wal Mart dealer conference and spring new product launch also made the participating distributors fully feel the brand strength, clear strategic positioning and market resource investment of Wal Mart global and Wal Mart China, as well as the win-win confidence in the Chinese market in 2021. This positive, progressive and upward conference will surely lead Wall Street to a more brilliant future. In the longer term, wall is willing to work with every customer to achieve steady development and win-win cooperation.
About Wall Street
As a professional hair salon and pet salon in 165 countries and regions around the world. Wall Street is headquartered in Illinois, USA. its founder Leo Wahl invented the world's first electric push shear in 1919. As a global professional brand, wall's exquisite craftsmanship has led the beauty and hairdressing industry for more than 100 years, while wall's passionate hairstylists have always been committed to global training and education. Today, wall global has 23 subsidiaries, and has established 8 major manufacturing R & D and production bases in North America, Europe and Asia Pacific. It has global famous brands such as Wahl, Moser, ermila, Lister, smartroom, etc.
In Wal Mart's global smart beauty ecosystem, Wal Mart is cooperating with global excellent partners, salon beauty agencies, consumer supermarkets, pet beauty agencies, hospitals, e-businesses, dealers and distributors to provide the preferred beauty and hairdressing tools for Wal Mart's end users hairstylists, consumers and pets.
Wal Mart believes that excellent talents and partners make Wal Mart a great enterprise. At the same time, Wall Street's innovative technology and global network are committed to enabling consumers, professional hairdressers and pet beauticians in every corner of the world to enjoy a better life and start from scratch.