Iqoo, a smart phone brand, held a new product launch and officially launched its "new generation performance flagship" – iqoo neo5.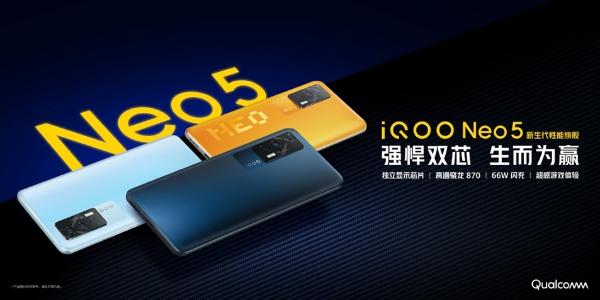 Iqoo neo5 released
Iqoo neo5 is equipped with "strong dual core" to bring competitive game experience, and has passed KPL competition machine certification. Among them, the "performance core" is the "super performance body" led by the flagship processor of snapdragon 870, which has strong performance and can live up to expectations; the "vision core" relies on an independent display chip, which is dedicated to presenting "the best game vision" for players. In addition, iqoo neo5 is equipped with 66W flash charging, full coverage liquid cooling system and optical anti shake imaging system, striving to create a "new generation performance flagship".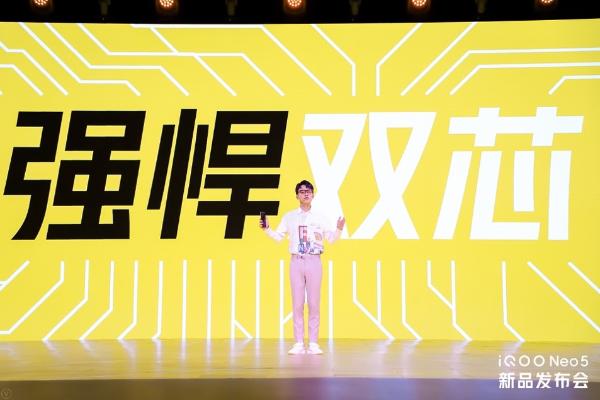 Iqoo neo5 with "strong dual core"
The flagship processor is powerful and runs smoothly
Iqoo neo5 inherits the brand attitude of Neo series "born to win" and continues to bring strong performance products to the majority of users.
Thanks to the comprehensive performance of "super performance", iqoo neo5 is equipped with the flagship 5g mobile platform, Qualcomm snapdragon 870. Compared with the previous generation, the performance of CPU and GPU is improved by 10%, It has strong performance and excellent power control, which makes it more comfortable for playing games and daily applications; it is equipped with enhanced UFS 3.1, random reading speed increased by 6.67%, random writing speed increased by 21.28%, application installation and file reading faster; more "memory fusion" is adopted to expand the ROM of mobile phone to ram, which greatly improves the upper load limit and increases the response efficiency of background application.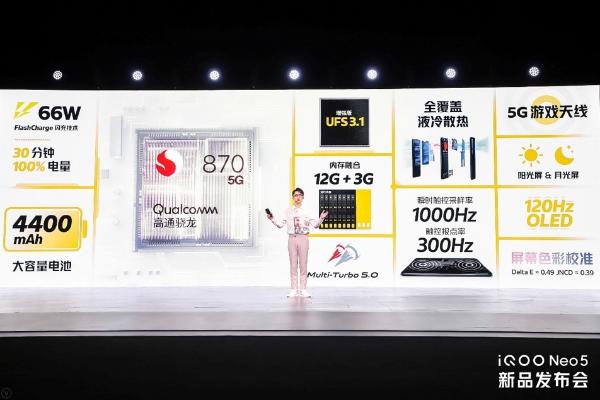 Iqoo neo5 with "super performance"
At the same time, iqoo neo5 applies 66W flash charging technology for the first time, and the double cell series connection technology can double the charging speed, which can charge 100% of the 4400mAh battery in as fast as 30 minutes, bringing a fast and stable charging experience.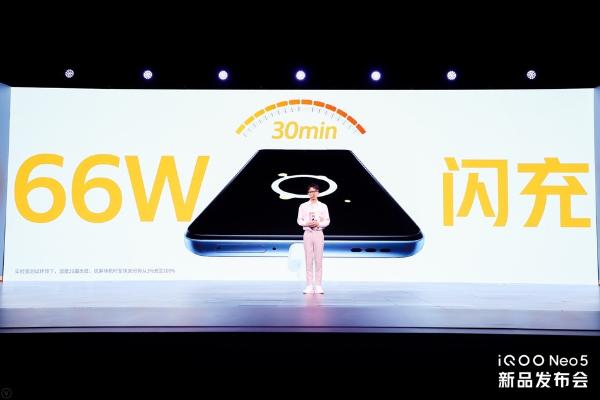 Iqoo neo5 uses 66W flash charging technology to charge 100% in 30 minutes
In order to ensure the full release performance of the mobile phone and the warm and comfortable body temperature, iqoo neo5 is equipped with the largest graphite plate in the industry with a coverage area of nearly 6000mm2. Compared with iqoo neo3, its heat dissipation volume is increased by 210%. With the help of the robust full coverage liquid cooling system, iqoo neo5 focuses on the overall cooling of the heating unit with CPU and motherboard as the core, bringing users a cooler and smoother game experience. At the same time, iqoo neo5 improves the system operation efficiency through multi turbo 5.0, which can effectively exert the performance strength and optimize the power consumption performance.
"Dual core" flagship debut, enjoy smooth and stable high frame game experience
Iqoo neo5 takes the lead in using independent display chip in the same price products, and combines with snapdragon 870 "dual core" to bring long-lasting and stable high frame game experience and delicate and smooth screen display effect with accurate color. At the same time, independent display chip, multi turbo 5.0 and full coverage liquid cooling system together form a complete frame stabilization solution, bringing the best high frame rate game experience for iqoo neo5 at the same price.
Iqoo neo5 adopts 6.62-inch Samsung AMOLED straight screen, supports up to 120Hz screen refresh rate, conforms to international hdr10 + standard certification, and realizes separate calibration for each iqoo neo5 screen, which brings delicate and smooth visual presentation with high dynamic range, and the color display is closer to the level of professional display.
Iqoo neo5 screen meets international hdr10 + standard certification
Iqoo, together with Pixelworks, a technology leader, works closely on iqoo neo5. It adapts mainstream mobile games through independent display chips, brings users products with excellent display performance, and jointly establishes a new benchmark for mobile phone visual quality. With the support of independent display chip, iqoo neo5 uses the function of "high frame marathon" to realize the dynamic frame stabilization of the game, effectively reduce the power consumption in the high frame rate game scene, and ensure the long-term and stable operation of the mobile phone in the high frame rate mode; through the function of "game frame rate multiplication", it realizes the high frame rate display effect of the low frame rate game, and obtains a smoother visual effect of the game.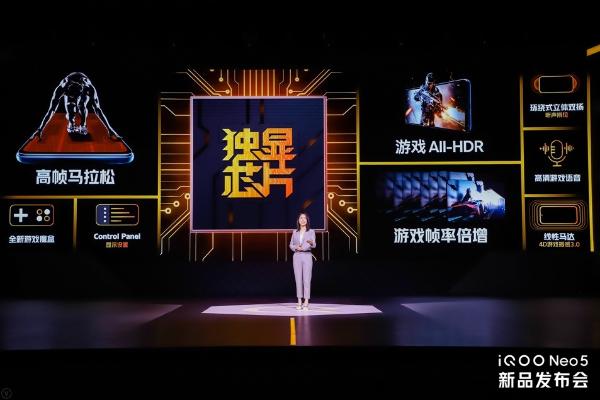 Iqoo neo5 adopts independent display chip
Iqoo neo5 also has multiple functions, such as "super touch acceleration" composed of 300Hz touch point reporting rate and 1000Hz instantaneous touch sampling rate, surround stereo double lift, linear motor and 4D game vibration 3.0, to optimize the operation details in an all-round way and bring users a game experience in line with professional E-sports standards.
Lightweight fuselage, young design, comprehensive innovation system experience
Iqoo neo5 integrates strong performance and fashionable fuselage. The fuselage thickness is only 8.43mm, and the weight is only 196g. The back cover adopts a unique matrix cloud level camera design, which is full of layering and design sense. Neo5 has a total of three body colors. The back cover of "night shadow black" and "cloud shadow blue" colors adopts Ag frosted glass process, which greatly improves the hand feel and fingerprint contamination. The "pixel orange" color design integrates nearly 50000 square elements into the back cover, which combines pixel style and game blood to give more vitality to the mobile phone.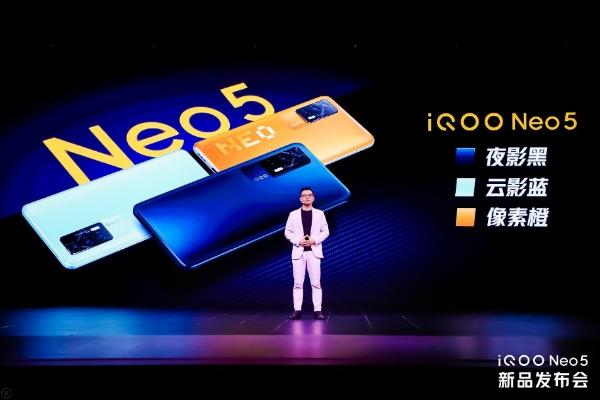 Iqoo neo5 has night shadow black, cloud shadow blue and pixel orange colors
Iqoo neo5 is equipped with a new originos for iqoo. The unique console function integrates the shortcut switch and controls the mobile phone quickly with one button. The behavior wallpaper can change according to the media volume, steps, screen interaction, brightness and other behavior modes to create the user's exclusive wallpaper.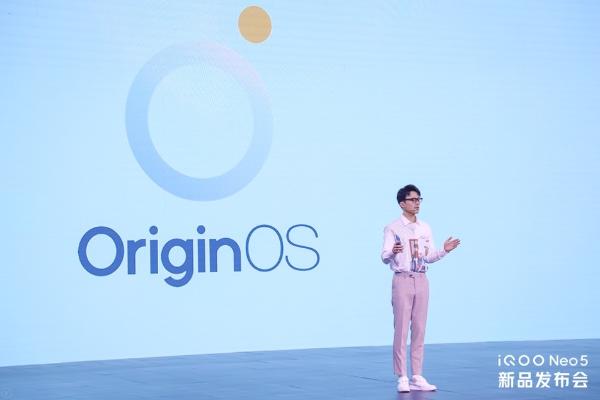 Iqoo neo5 with new originos for iqoo
Imx598 optical anti shake imaging system is more stable and clearer
Iqoo neo5 fully upgrades the optical anti shake image system, and is equipped with the imx598 flagship sensor jointly customized with Sony. It supports OIS optical anti shake and reduces the image blur caused by hand shaking. It can take clearer pictures in low brightness, moving and long exposure scenes.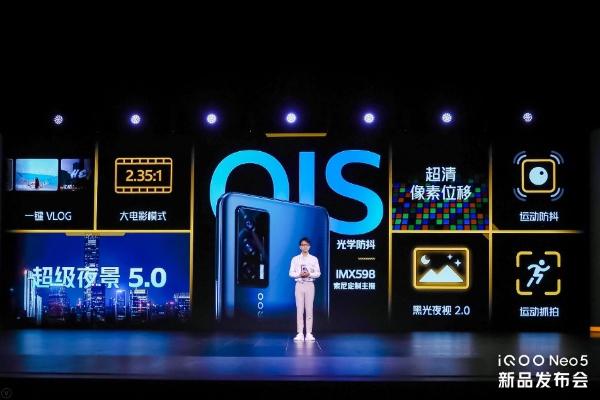 Iqoo neo5 is equipped with imx598 flagship sensor co customized with Sony
The new pixel displacement technology can significantly improve the definition of digital zoom, and help users easily get super clear blockbusters when taking pictures in zoom mode; the night scene algorithm upgrade brings super night scene 5.0, black light night vision 2.0 and other functions, which supports full scene night scene shooting, and can also shoot clear and bright blockbusters at night.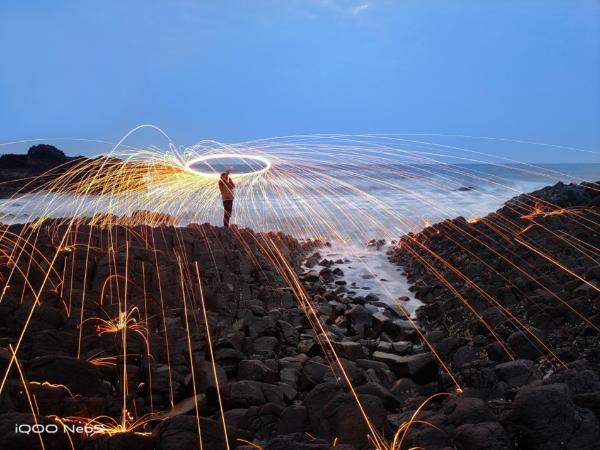 Iqoo neo5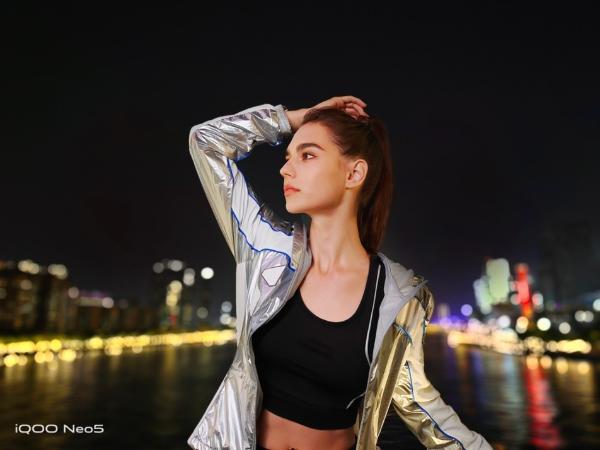 Iqoo neo5
Iqoo neo5 continues the strong performance gene, realizes the professional level game experience of "strong dual core" through flagship processor and independent display chip, brings flagship fast charging experience, and brings comprehensive upgrade in image and system, creating a new generation of performance flagship.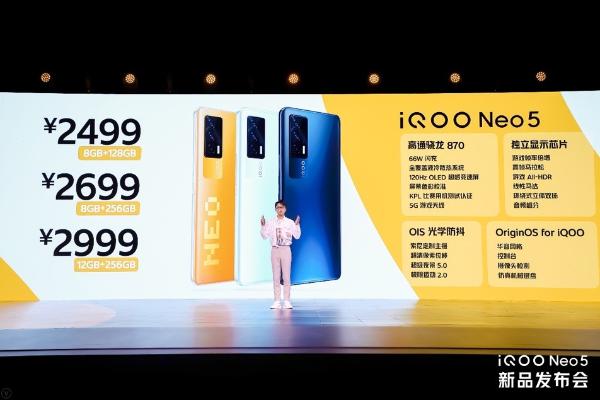 Iqoo neo5 price
Iqoo neo5 is available in three versions. The price of 8GB + 128GB version is 2499 yuan, that of 8GB + 256gb version is 2699 yuan, and that of 12gb + 256gb version is 2999 yuan. Iqoo neo5 will start to make an appointment after the press conference. It will be officially put on sale at 0:00 on March 22 in vivo official website, Jingdong, tmall, Suning e-buy vivo mobile phone official flagship stores, and all major authorized offline iqoo stores and vivo experience stores will be put on sale simultaneously.
Four exclusive accessories make up "iqoo super equipment"
At the same time with iqoo neo5, there are four exclusive peripheral products, iqoo Super equipment: iqoo wireless sports headset with stereo surround sound effect and all-round video game; iqoo's first professional E-sports cooling back clip, which keeps the mobile phone in the best state at all times while cooling and charging; iqoo flash charging mobile game data cable generation 2, which is brand-new upgraded and can't stop playing games, and iqoo with good hand feel and face value Neo5 fashionable protective shell, a variety of equipment to help players get more experience bonus.