Recently, Jingdong's exclusive customized covos ecovacs T9 power floor sweeping robot made an exclusive debut in its own flagship store. On the first day of listing, there was a big sales explosion, with sales exceeding 10000 units. The turnover of the day was 728% higher than that of the previous generation of explosive T8, creating a new record for the initial sales of single products in the industry.
This is the second "Jingpin appliance" jointly launched by Jingdong appliance and corworth brand after T8 power. Relying on its own platform big data advantage, Jingdong once again has insight into the precise needs of users, excavates new trend function points of products, and takes it as the guidance to help corworth realize the comprehensive upgrading of technology and products, and jointly create this product that is more in line with the personalized needs of consumers. After the launch of T9 power, the sales volume continued to be hot, and consumers responded warmly, which was highly recognized by the public.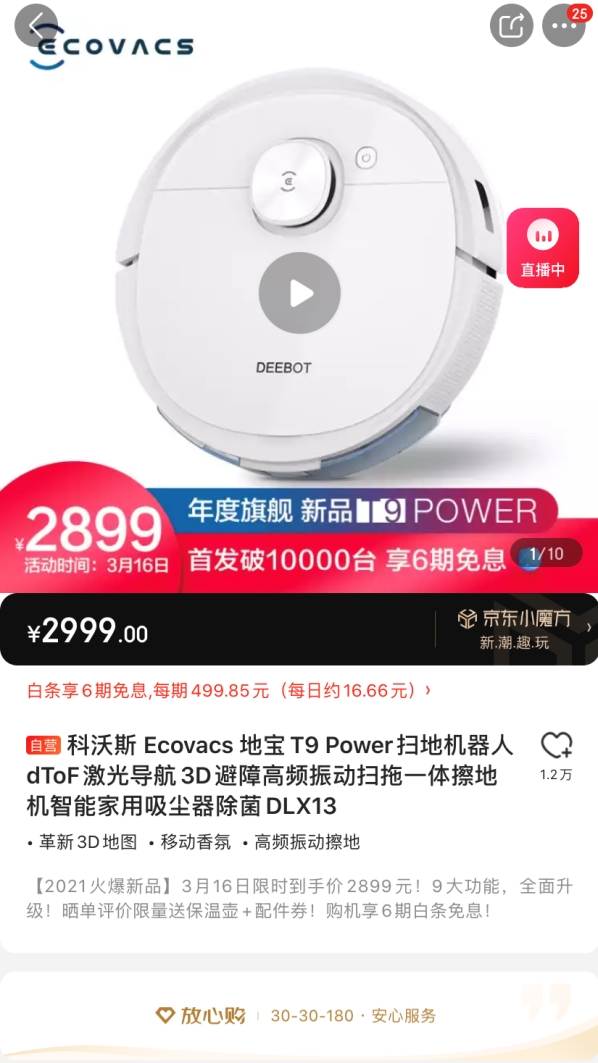 Before the research and development of T9 power, JD household appliances had a keen insight into many pain points in consumer use scenarios, such as weak cleaning power, poor obstacle avoidance ability, incomplete cleaning of corners, manual cleaning, and confusion of sweeping and dragging in carpet area. The customized T9 power of JD is the product to solve these pain points. For example, its suction can reach 3000pa, melon seed skin, paper scraps and other debris can be easily sucked away; high frequency vibration strong wipe system imitates the manual cycle repeatedly strong wipe, can easily drag a variety of stubborn stains on the ground, do not need to manually clean the second time; obstacle avoidance function has also been significantly upgraded, according to different types of objects to determine different obstacle avoidance distance, so that the cleaning is more smooth, basically no sweeping The machine is stuck in the gap of the furniture.
In addition, aiming at the problem of sweeping and dragging carpet area, T9 power is specially equipped with smart echo ultrasonic carpet recognition system, which can automatically increase the suction to clean the carpet dust when sweeping the floor, so as to eliminate the partition cleaning trouble of consumers. With its first fragrance function, it can effectively remove mildew, odor and pet odor, providing better choices for female consumers and pet families. It can effectively avoid the common problems in the use of traditional sweeping robots, and bring consumers a better sense of cleaning experience.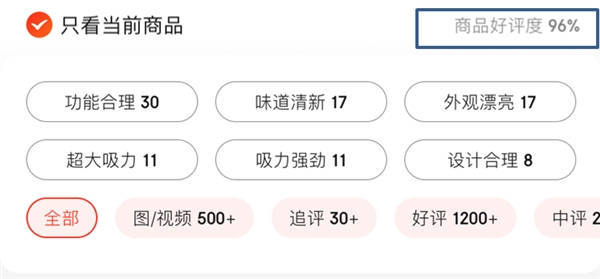 As an "immortal existence" with functions of sweeping, mopping, sterilizing and deodorizing, covos ecovacs T9 power sweeper robot has been on the market for only a few days, and the product's praise rate has reached 96%, and it has collected users' satisfaction evaluation from the aspects of appearance, obstacle avoidance, mopping, energy saving, intelligence and fragrance. We can intuitively feel consumers' satisfaction with this "Jingpin household appliance".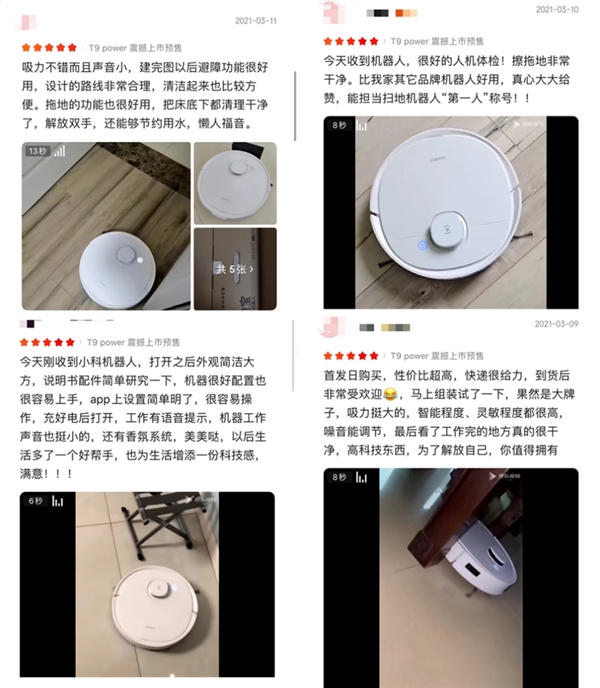 Over the years, Jingdong household appliances has always maintained a strategic cooperative and friendly relationship with corworth brand. Jingdong household appliances has always used its own platform advantages and accurate and efficient marketing means to help corworth increase brand exposure and communication efficiency. At the same time, it has also given key support to corworth in many fields, such as traffic support, marketing plan, promotion channels, etc., attracting many precision users. In various promotion activities of Jingdong, corworth brand has also achieved new sales performance breakthroughs. The hot launch of T9 power is undoubtedly another perfect proof that both sides continue to popularize new products to consumers and help consumers create a new quality of life with new products and services.
JD home appliances advocates the brand concept of "new quality life" for users. On the one hand, starting from the needs of users, it continues to build new consumption scenarios to provide users with more customized and diversified products and services; on the other hand, it helps manufacturers to innovate and upgrade by building platforms and exploring the wind, so as to achieve win-win results among consumers, brands and platforms and become a home It is the best partner for power plant manufacturers to promote innovative products.
0