As a feast for the technology industry, awe2021 is scheduled to officially land in Shanghai Hongqiao National Convention and Exhibition Center (NECC) from March 23 to March 25, 2021. It's time for global technology giants to compete together. As the consumer product closest to users, the industry has naturally become the focus of every exhibition, so the question now is, what surprises have the appliance giants prepared for us this year? Here we sort out the exhibition trends of some home appliance enterprises in advance, so that you can enjoy the charm of awe2021 in advance.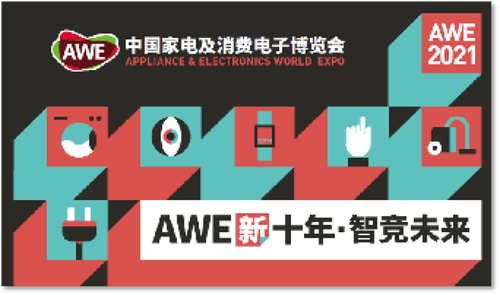 Haier smart home
As an outstanding representative of the home appliance industry, Haier's performance in each awe exhibition is very eye-catching, and it has monopolized a venue for a long time, bringing us the most cutting-edge black technology. In this awe2021 exhibition, Haier Zhijia will bring Haier, Casati, leader, three winged bird and FPA to the exhibition. It will hold an ecological strategy press conference, three three winged bird ecological branches, five brand exhibition areas, 20 brand black technology press conferences, and one live cloud exhibition. There are 26 kinds of live interactive activities.
It is worth mentioning that with the development of Internet of things and the transformation of home appliance industry from selling products to selling scenes, Haier will also bring us the first scene brand three winged bird at this exhibition, trying to create an immersive experience smart family for users through the presentation of real scenes.
Galanz
In this exhibition, Galanz will bring "China core" ecosphere partner Yuefang technology and smart home appliances applying independent open source chips to the exhibition. It is reported that this is also the first home appliance technology enterprise to display its own chips on awe.
According to relevant news reports, in 2020, Galanz's first independent open source chip "Xijiao" has been applied to household appliances; the more high-end intelligent "Shishan" will be widely applied to all smart home products and wearable devices, while meeting the needs of different application scenarios such as smart city, smart energy source, smart environmental protection and smart manufacturing.
Bosch appliances
As a famous European household appliance brand, Bosch household appliances will also attend the industry event on schedule, and will launch a new product, Bosch grey scale series slim antibacterial door on March 23.
The new gray scale series refrigerator has a thin body, which can not only effectively save the kitchen space, but also make the kitchen more atmospheric and beautiful. It is reported that this new product is inspired by the natural color of minerals and rocks, and adopts fir gray and metal texture, striving to show the taste from the details. According to the news, the new product is still equipped with the platinum air purification system "standard" of Bosch refrigerator, which can effectively inhibit the growth of bacteria. In addition, it has other innovative technologies to build multiple fortresses for food safety.
SHARP
Sharp will bring its 8K camera to the exhibition to let consumers feel the charm of 8K up close. In addition, sharp will also show the world's largest 120 inch 8K at this awe, which will undoubtedly be one of the biggest highlights of Sharp's booth. In addition, sharp will also bring Star TV products of various sizes this time, fully demonstrating the hard core strength of "father of LCD".
According to public information, the appliance & amp; Electronics World Expo (AWE) is sponsored by the China Association of home appliances, and has become one of the three top home appliances and consumer electronics exhibitions in the world with IFA in Germany and ces in the United States. Due to the epidemic situation, awe2020 will be suspended for one year and will be held jointly with awe2021.
0