A foreign media recently reported that Apple may release a new iPad Pro tablet in early April, and will update the ipad Mini and entry-level iPad sometime this year. It was previously reported that Apple would launch the new product at the spring launch at the end of March, but for now, the new iPad Pro may be postponed to April.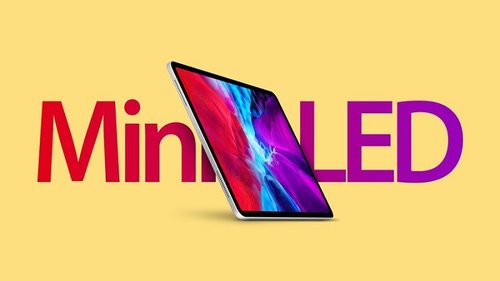 According to the previous news, apple is expected to update its iPad Pro product line in the spring, introducing new models with 11 inch and 12.9 inch screen sizes that look similar to the current iPad pro. The two iPads are expected to be equipped with an updated a14x processor, which is basically the same level as the M1 chips in the MacBook Air, macbook pro and mac mini, as well as better cameras.
It is said that the 12.9-inch iPad Pro will use a mini LED display, which has been upgraded to bring higher brightness and contrast. This is consistent with many of the rumors we've heard before, and most of the information suggests that only the 12.9-inch iPad Pro will have a new screen.
In addition, the new iPad Pro will also be equipped with thunderbolt high-speed interface, so that it can be connected with other external displays, hard disks or other devices, in addition, it also has faster data synchronization speed. Apple's MAC has been using thunderbolt technology for many years, but the current iPad pro and iPad air models only have a standard usb-c interface, not a high-speed standard.
In addition to high-end products. Apple also plans to launch a low-cost iPad later this year. It is said that there will be an update to the ipad Mini with the same body size but higher screen share.
Previously, there were a lot of rumors that Apple would hold an event in March to launch a new iPad model, airpods 3, or even possibly airtags. However, it seems that there will be no launch on March 23, and the new product is expected to see you in April.
Author: Zhang Fan
0