Zhu Baoguo, who started with his wife's oral liquid, now controls two A-share listing platforms of jiankangyuan and Lizhu group. In recent years, relying on his wealth status, Zhu Baoguo has frequently appeared in the list of the rich, but he has not stopped his expansion on the capital road. After Lizhu group's subsidiary Zhuhai Lizhu Reagent Co., Ltd. (hereinafter referred to as "Lizhu reagent") was listed in August 2020, recently, Zhu Baoguo has made new moves. Lizhu group wants to spend more than 700 million yuan to take 40% of the equity of Tianjin Tongrentang Group Co., Ltd. (hereinafter referred to as "Tianjin Tongrentang"), which is currently in the IPO guidance stage.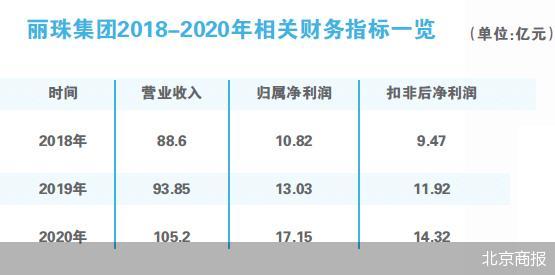 Aim at 40% shares of Tianjin Tongrentang
On March 23, jiankangyuan announced that the holding subsidiary Lizhu group will use its own capital of RMB 724 million to transfer 44 million shares of Tianjin Tongrentang held by Tianjin Tianshili health industry investment partnership (limited partnership) (hereinafter referred to as "Tianjin Tianshili"), accounting for 40% of the total shares of Tianjin Tongrentang.
According to the equity relationship, Zhang Yansen, Tianjin Tianshili, Tianjin runfusen Trading Co., Ltd. and Zhang Yanming hold 41%, 40%, 18% and 1% shares of Tianjin Tongrentang respectively. Judging from the current shareholding ratio, after the completion of the transaction, Lizhu group will hold 40% of the shares of Tianjin Tongrentang, becoming the second largest shareholder of the company.
Zhu Baoguo is the actual controller of jiankangyuan and Lizhu group.
Why did you fall in love with Tianjin Tongrentang? Jiankangyuan said in the announcement that Tianjin Tongrentang's business performance is stable, its products are unique and have good development potential. On March 9, 2021, Tianjin Securities Regulatory Bureau has publicly accepted its guidance application for IPO (and listed on the gem of Shenzhen Stock Exchange). After the completion of the transaction, Lizhu group can not only cooperate with Tianjin Tongrentang in the development of traditional Chinese medicine business, but also realize the corresponding investment income through its cash dividend or IPO.
Beijing Business Daily reporter noted that on April 10, 2018, Tianjin Tongrentang submitted a stock invitation to launch an impact on the main board of Shanghai Stock Exchange. However, Tianjin Tongrentang, which has not made new progress in IPO, terminated the review on January 26, 2021. Now, Tianjin Tongrentang is preparing for listing again.
Capital is profit oriented, which can be seen from the expression of jiankangyuan. However, in the view of economist song Qinghui, the IPO of Tianjin Tongrentang is currently in the guidance stage, and the follow-up still needs to go through the stages of guidance acceptance, declaration acceptance, exchange audit, CSRC registration and issuance. There is still uncertainty about whether the IPO can be successfully listed. There is a risk that the investment income of this transaction of Lizhu group does not meet the expectation.
To securitize the assets of Lizhu reagent
Zhu Baoguo's capital ambition is far more than that. Under the wind of listing and spin off, Zhu Baoguo's assets also have to catch up with the upsurge.
On August 10, 2020, Lizhu group announced that it planned to spin off its subsidiary Lizhu reagent A shares for listing. According to the plan disclosed by Lizhu group, Lizhu group plans to spin off its holding subsidiary Lizhu reagent to be listed on the gem of Shenzhen Stock Exchange. After the completion of the spin off, the equity structure of Lizhu group will not change, and will still maintain the control of Lizhu reagent.
Lizhu reagent was established on January 26, 1989 with a registered capital of 92.8767.71 million yuan. Lizhu reagent's business is R & D, production and sales of diagnostic reagents and equipment. The data shows that from 2017 to 2019, the operating income of Lizhu reagent is 648.573 million yuan, 708.2864 million yuan and 755.3781 million yuan respectively, and the corresponding attributable net profit is 77.6485 million yuan, 109.938 million yuan and 105.0632 million yuan respectively.
What is the driving force of spin off? In Niuniu Financial Research Director Liu Dihuan's view, one is to fully release the valuation potential of the subsidiary, and maximize the valuation of its high-quality sector through the split listing, which is conducive to the market value of the parent company and has a significant wealth effect on the actual controller; the other is conducive to the future development of the subsidiary, which can advance independently by separating from the parent company Bank financing, to meet the capital needs, but also better equity incentive, to play the potential of management, is conducive to the future development of the subsidiary.
Lizhu group also said that the spin off will further enhance the profitability and comprehensive competitiveness of the company and its subsidiaries.
Lizhu group directly holds 39.43% equity of Lizhu reagent and is the controlling shareholder of Lizhu reagent. Zhu Baoguo, the actual controller of Lizhu group, is also the actual controller of Lizhu reagent. In other words, if Lizhu reagent is successfully listed, Zhu Baoguo's A-share listing platform will increase to three.
It is reported that the general meeting of shareholders of Lizhu group has approved the splitting of Lizhu reagent to be listed on the growth enterprise market of Shenzhen Stock Exchange at the end of 2020. Lizhu reagent has gone through the guidance record registration and submitted the first interim guidance record report in November 2020 and February 2021 respectively in Guangdong securities regulatory bureau.
About the latest progress of Lizhu reagent's listing, a reporter from Beijing Business Daily called the Securities Department of Lizhu group for an interview, but no one answered the phone.
Investment in pharmaceutical assets
From Zhu Baoguo's investment layout, pharmaceutical assets have always been the first choice.
Zhu Baoguo founded Shenzhen Madame Pharmaceutical Co., Ltd. (hereinafter referred to as "Madame pharmaceutical", the predecessor of jiankangyuan). Madame pharmaceutical is an enterprise that started by selling health care products of Madame oral liquid. On June 8, 2001, madam pharmaceutical was officially listed on the Shanghai Stock Exchange.
With the income of Mrs oral liquid gradually weakening, the transformation has become the inevitable trend of the development of Mrs pharmaceutical industry. In 2002, madam pharmaceutical also ushered in the year of acquisition. In this year, madam pharmaceutical acquired health pharmaceutical (China) Co., Ltd. and health pharmaceutical (Kunshan) Co., Ltd., purchased the ownership of Yingpai trademark registration trademark, and controlled 23.31% of the shares of Lizhu group by transferring legal person shares and circulating shares of Lizhu group. At that time, she became the largest shareholder of Lizhu group. Then, through a series of operations, Zhu Baoguo took the helm of the Lizhu group.
The main business of Lizhu group is R & D, production and sales of pharmaceutical products, covering preparation products, APIs and intermediates, diagnostic reagents and equipment, etc. the main products include Yilian (eprazole enteric coated tablets and eprazole sodium for injection) and Lizhu Dele (bismuth potassium citrate) series products.
In 2019, Zhu Baoguo led jiankangyuan to expand its strategic layout in the fields of lipid microemulsion, respiratory medical devices and special medical food through equity participation and establishment of subsidiaries.
The Tianjin Tongrentang to be acquired is also a pharmaceutical asset. Tianjin Tongrentang's main business is R & D, production and sales of Chinese patent medicines. Its main products are Shenyan Kangfu tablets, Xuefu Zhuyu capsules and maiguanfukang tablets.
Beijing Business Daily reporter Liu Fengru
[the above content is transferred from "Beijing Business Daily website", which does not represent the view of this website. If you need to reprint it, please get permission from the website of Beijing business daily. If there is any infringement, please contact to delete it. 】
0