&On March 23, the 2021 China home appliances and consumer electronics Expo (awe2021) opened in Shanghai Hongqiao National Convention and Exhibition Center. With the theme of "awe in the new decade, intelligent competition in the future", the exhibition attracted more than 1000 enterprises from all over the world to participate with an unprecedented scale of 150000 square meters, presenting a new scene, ecology and alliance simultaneously.
Over the past decade, awe has achieved continuous breakthroughs in scale, quality and global influence, and witnessed the development and transformation of China's household appliances and consumer electronics industry. With the vigorous development of AI, IOT, 5g, big data, cloud computing and other technologies, a new digital era is coming. As a leader in the field of artificial intelligence in China, iFLYTEK uses AI core technology to enable intelligent hardware. At this awe exhibition, iFLYTEK shows a variety of products in the field of AI business office and AI learning education, deeply demonstrates the combination of AI technology and scene application, and brings more intelligent choices for consumers.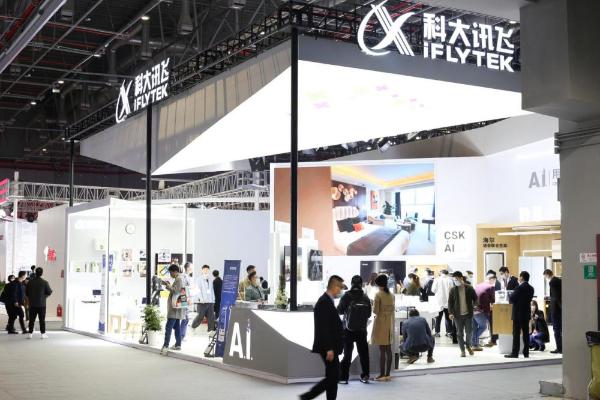 IFLYTEK's top products appear in awe
At the exhibition, iFLYTEK showed a full range of AI products, covering a variety of categories, such as recording pens, office books, learning machines, scanning dictionary pens, color e-readers, etc. Among them, iFLYTEK's intelligent recording pen is equipped with the core AI transcribing ability, which has the advantages of "accurate recognition, remote recording, precise recording and complete language", breaking the limitation of traditional recording pen that "can only record", and can solve the needs of recording, output, transcribing and storage in one stop.
For consumers with different needs, iFLYTEK offers a full range of models, from portable screen less transcriber A1 and B1 to entry-level smart screen transcriber SR101 and sr502, flagship sr702 and exclusive sr901. IFLYTEK intelligent recorder greatly improves the work efficiency of media workers, students and writers in voice recording and data processing in work scenes, and brings subversive work experience.
Of course, the products that can improve our efficiency are not only recorders. For example, iFLYTEK Smart Office Book X2, based on the highly praised x1, brings four major upgrades, including appearance design, efficiency improvement, encryption security, and easy office. It not only supports real-time voice transcription, but also truly restores the hand feeling of writing on paper. IFLYTEK smart demonstrator P1 adds functions such as flying mouse, recording, and one click recording on the basis of playback, page turning, laser indication, etc , and can use iFLYTEK voice control, real-time generation of two-dimensional code to obtain full speech records; iFLYTEK scanning dictionary pen can scan, listening, speaking, reading and memorizing full scene coverage, greatly improving the efficiency of word search and English learning.
In addition, under the traditional education scene, it is difficult for a teacher to achieve differentiated teaching when facing a class of students, and the traditional teaching aids are different from each other. In response to this pain point, iFLYTEK launched an intelligent learning machine. Through AI personalized accurate learning system, iFLYTEK comprehensively detected children's mastery of knowledge points, found weak points, recommended corresponding courses, found bonus points, helped children bid farewell to the sea tactics, and improved learning efficiency and effect.
This series of products let the public see iFLYTEK's more and more perfect layout in the C-terminal consumption field. From the intelligent tape recorder and intelligent office book in the AI business office field to the intelligent learning machine and scanning dictionary pen in the AI education field, iFLYTEK's "Ai + hardware" product category is constantly rich, and the user group coverage is also wider. It is not difficult to perceive that the C-terminal will be an important strategy of iFLYTEK in the future One.
The effect of C-terminal layout has been obvious
In fact, iFLYTEK has always adhered to the source technology innovation, and actively built an artificial intelligence industry ecology centered on iFLYTEK's intelligent voice technology. In 2015, it began to explore AI application landing scenarios and accelerate technology commercialization. In 2010, it released iFLYTEK open platform, an AI open platform centered on intelligent voice and human-computer interaction. At present, it has gathered more than 1.6 million development teams Team, and continue to expand the industry track, has launched a number of industries of intelligent products and services.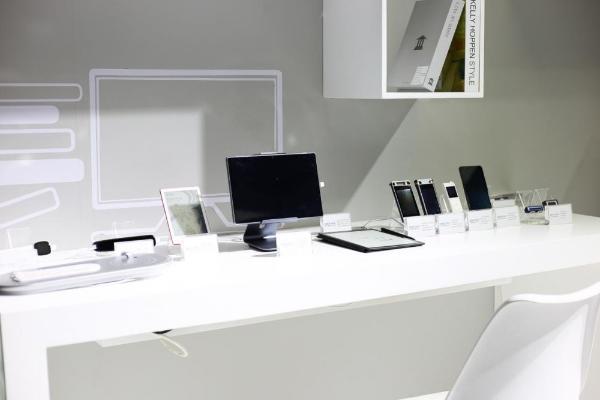 In the past two years, iFLYTEK has accelerated the layout of the C-terminal consumption field, made continuous efforts in AI learning education and AI business office field, and now occupies a considerable market. In 2020, iFLYTEK's C-end products won the first place in 22 of the three platforms of Jingdong, tmall and Suning in the "618 promotion" campaign, and the core category kept the first place in sales for many years. Under the influence of the epidemic situation, iFLYTEK realized an adverse growth, and the total sales increased by more than 40% year on year. During the "double 11" period in 2020, iFLYTEK's consumer products also won 25 titles in three platforms, namely, Jingdong, tmall and Suning. With the continuous improvement of iFLYTEK's intelligent hardware product system, the cumulative sales of 11.1-11.11 increased by 56% year on year.
At the same time, data show that in the first half of 2020, iFLYTEK achieved a revenue of 4.349 billion, a year-on-year increase of 2.86%, of which the to C business achieved an operating revenue of 1.635 billion, accounting for 37.59% of the overall revenue; the gross profit was 782 million, accounting for 39.24% of the to C business.
This report card is enough to reflect the efforts and progress of iFLYTEK in TOC business. As AI products begin to enter the large-scale landing stage, the gap between manufacturers becomes more obvious, and the level of core technology will be revealed directly through the sales of products.
Determination and confidence of to C
For a science and technology enterprise, technical strength is the foundation to lay the industry status. Only by continuously improving the scientific research and technical strength, can it have greater development space. For a long time, iFLYTEK's investment in technology has accounted for more than 20% of its operating revenue. Based on its core source technology advantages, iFLYTEK has become the exclusive supplier of official automatic voice conversion and translation for Beijing 2020 Winter Olympic Games and Paralympic Games, providing automatic voice conversion and translation technology and services for the Olympic Games. IFLYTEK's intelligent conference system is also a success for large-scale conferences abroad Force assistant.
However, it is not easy to become a big enterprise only by technology. How to make technology serve the concept and realize the reality is iFLYTEK's vision of "building a better life with artificial intelligence". Only by applying technology to the product level can users get the ultimate experience.
On this basis, iFLYTEK's speech recognition technology is widely used in different C-terminal products and services. For example, the intelligent voice recorder equipped with iFLYTEK's world leading AI speech recognition and transcription engine not only supports Chinese transcription, but also supports simultaneous assisted translation of multiple foreign languages, providing great convenience for foreign language training, recording and understanding.
It is an important reason for the success of iFLYTEK's C-end market to expand application scenarios with technology enabled hardware and make breakthroughs at the product level. This includes iFLYTEK's intelligent recorder series, iFLYTEK's intelligent office book, iFLYTEK's intelligent learning machine, etc. iFLYTEK said that it hopes to become a leading brand in the field of business office and learning education in the next 1-3 years.
Today, iFLYTEK will focus more on the consumer side. Through long-term accumulation of intelligent voice technology and research and development, iFLYTEK is building a consumer centered AI ecosystem. More new products of iFLYTEK will be launched in the market in the future. The success of the C-end business verifies the correctness of its strategy to some extent. With the approaching of 5g and the era of Internet of things, iFLYTEK, which makes great efforts to develop C-end intelligent hardware products, is expected to bring more value to the society.
0