On March 23, awe2021, a large-scale comprehensive exhibition across the fields of home appliances, consumer electronics and intelligence, officially opened in Shanghai. As the wind vane of product innovation and consumption trend, awe, which started again one year later, has really become a big stage for global major electrical manufacturers to "let a hundred flowers blossom". Among them, the new brand "congmi" launched by Wanhe has attracted much attention, which not only won the favor of countless young people, but also innovated the style of the inherent kitchen electric products and opened up a new trend of kitchen trend.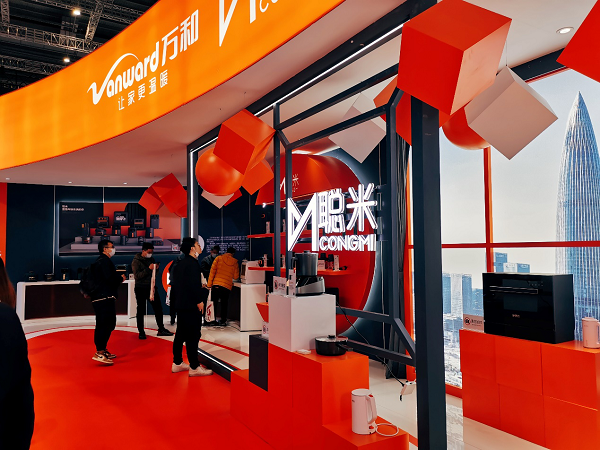 Meet individual needs and embrace a new era of light kitchen life
Kitchen appliances for today's young people, not only cooking tools, but also represent their different attitudes and ways of life. Congmi is adhering to this principle, let people see more possibilities of kitchen electric products. The young people of Z generation are more inclined to have the appearance, wisdom and interesting personalized goods, and advocate the diversified consumption concept. With its own grasp of innovation and technology, Wanhe precisely locates the needs of target groups, and relies on its strong product R & D, technological innovation, quality management and supply chain production capacity to create a new generation of kitchen appliances for young people, such as retro jadeite series, modern glaze blue series, simple one-man food series and other high-value home appliances Electricity is committed to providing young consumers with efficient, healthy, minimalist and intelligent light life experience.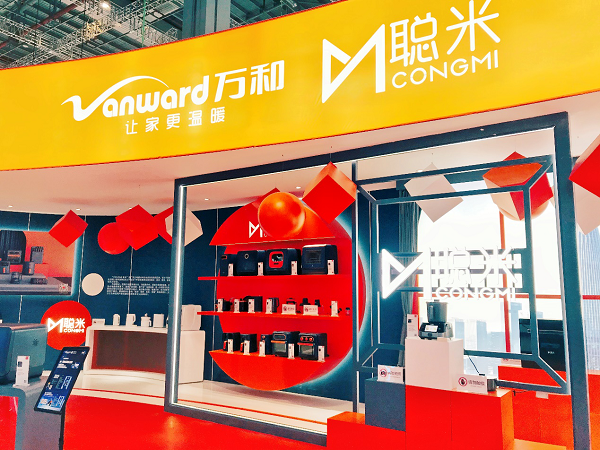 Strong "onlookers" of the exhibition
Relying on the quality of Aerospace Science and technology and strong scientific and technological strength, congmi also exhibited a number of kitchen and bathroom products on awe2021. Whether it's the simple one-man food series, high-value retro jade series or modern glaze blue series launched for single nobles, congmi adopts modern glaze blue, emerald green, simple white and other advanced color matching in appearance design, which is just a visual feast. Advanced color matching has become a bright color in the exhibition area, attracting many passers-by to stop and watch. In addition to its own appearance, congmi's own product quality is also the best. The on-site product demonstration shows the diversity of congmi's functions in an all-round way, and instantly absorbs numerous powders. Everyone's support and recognition for congmi has been greatly improved.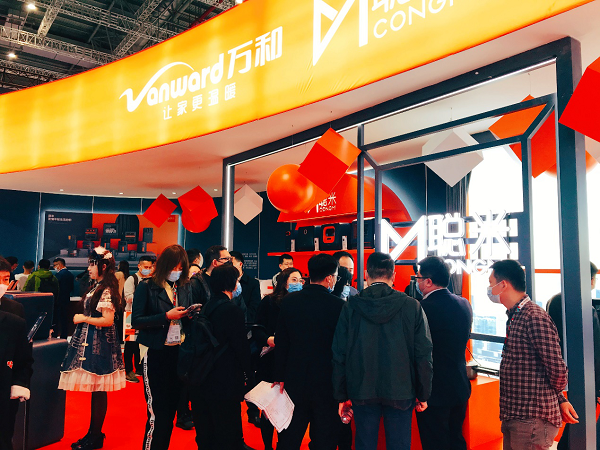 Live online lucky draw brings new climax to your training students
At the press conference, in order to cater to the current fashion trend of young people, firmly grasp the current hot spots and concerns. Wanhe congmi specially invited Hu Xuanhao, Wu Chengze, the training students of "youth has you" and the anchor of wanghong to help. Many celebrities enthusiastically interacted with the audience to accompany them to experience the new era and trendy kitchen and bathroom life. At the same time, Wanhe congmi specially invited Coser zicl, a famous animation blogger, to experience in congmi The exhibition area interacts with the audience on the spot, and the heat of the scene rises instantly. It is worth mentioning that this conference adopts a combination of online and offline, online live so that you can watch the scene without going out. The way of drawing prizes from live answers reflects their sincerity. As long as you actively participate, there will be exquisite gifts for you. Spiritual and material double harvest, absolutely make your trip worthwhile!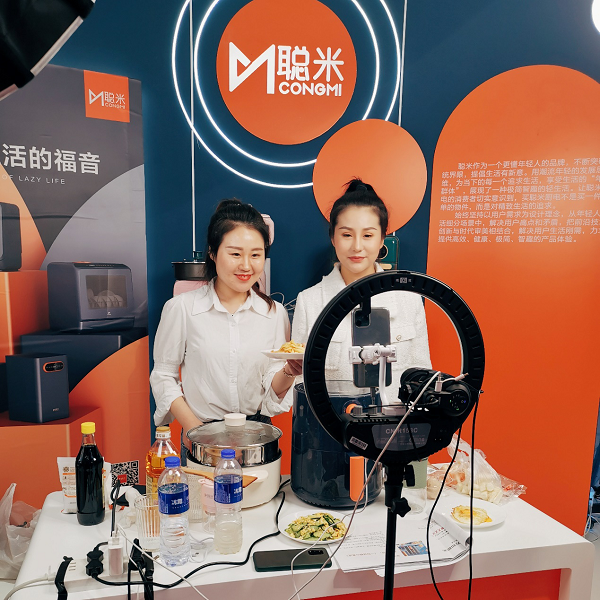 The continuous growth of the number of visitors to the exhibition and the sweeping screen in the online live broadcasting room all prove the strength of "congmi". "Congmi" brand is gradually entering thousands of families and people's lives. Wanhe, with a deep user base and technology accumulation, will continue to explore the deep meaning of the brand "congmi", meet the consumers' pursuit of minimalist quality and smart home lifestyle, and bring every young consumer a minimalist, intelligent, fun and healthy life experience!
0