On March 25, Xiaomi officially announced on the social platform that the mix series of Xiaomi will return. Just now, Xiaomi officially announced that Xiaomi mix will be the first liquid lens in the world. Create a future camera like the lens of the human eye.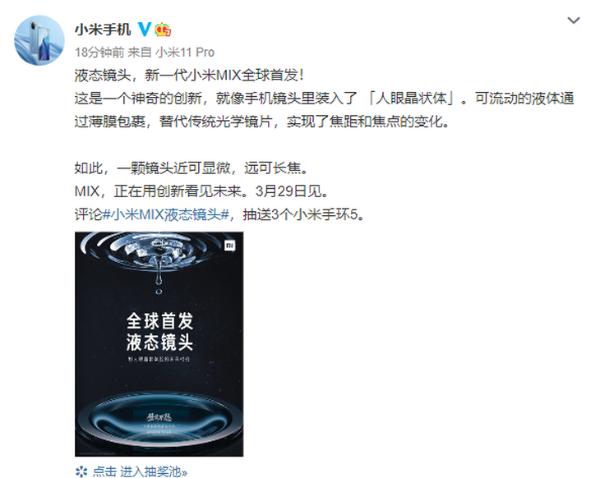 The official announcement of Xiaomi said: liquid lens, the new generation of Xiaomi mix is launched in the world! This is a magical innovation, just like the "human lens" in the lens of a mobile phone. The liquid can flow through the film package, instead of traditional optical lenses, to achieve the change of focal length and focus.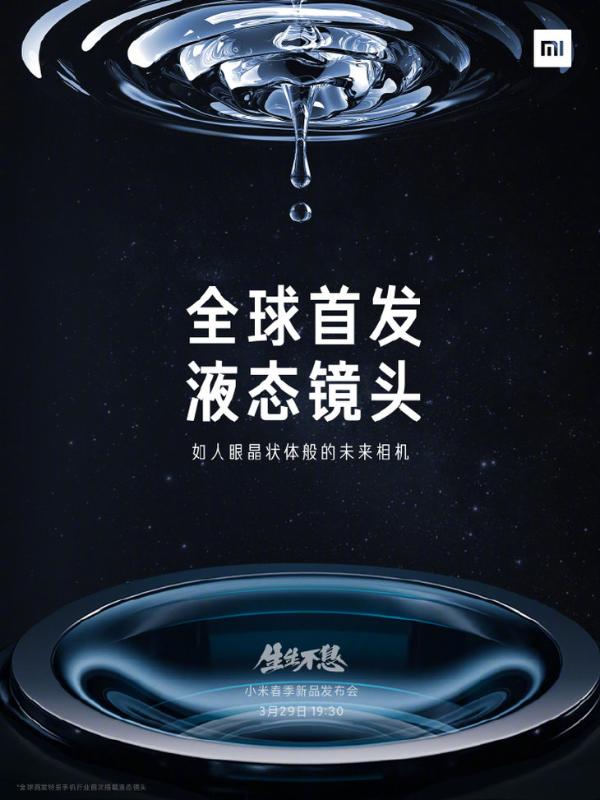 It is reported that Xiaomi mix will probably appear in the Xiaomi press conference on March 29. Let's pay attention to it together.
&By Chen Zihong
0