On March 25, China home appliance and consumer electronics Expo (awe2021) came to an end. As one of the three major consumer electronics exhibitions in the world, awe2021, with the theme of "new decade, smart competition for the future", comprehensively presents the innovative products and technology solutions of home appliance and consumer electronics industry in recent two years. As a promoter of the upgrading and transformation of China's home appliance industry, Jingdong has made its debut with a fully open booth design and full scene booth layout, bringing an unprecedented journey of home appliance renovation.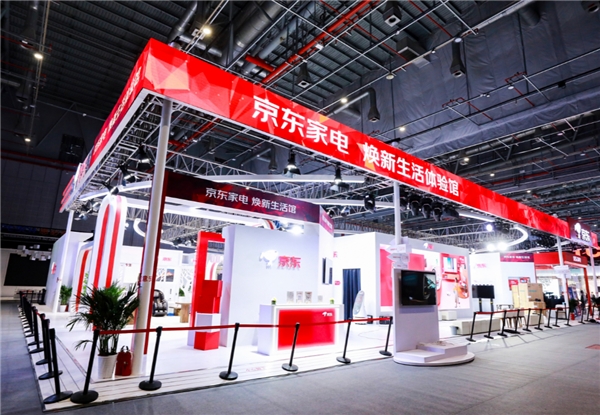 Intelligent high-quality health appliances, Jingdong comes for you
In the center of Jingdong's 800 square meter exhibition area, a special exhibition area, time shuttle house, has been set up. Here, exhibitors can instantly "pass through" 40 years, return to the 1980s, and touch the black-and-white TV, window air conditioner, dual card recorder and other household appliances of that period. At the same time, with just a few steps, the exhibitors can go back to the modern from the past and enter the exhibition area of modern home appliances on the other side of the "time shuttle house". The full set of IOT intelligent home appliances with voice control fully demonstrate the charm of modern technology. Through this dramatic contrast, Jingdong appliance makes consumers fully feel the "refreshing" of modern appliances for life.

Over the years, Jingdong has always adhered to the goal of meeting the needs of consumers. In this awe exhibition, Jingdong has set up six subdivided life scene exhibition areas according to the needs of different subdivided groups. Through the combination of household appliances with different subdivided functions, Jingdong has provided more intelligent, convenient and cool life experience for gourmets, Chaoma and Nanpa, health care talents, playmakers, pet lovers, housemen and housewomen, and awakened consumers' potential demand for new household appliances.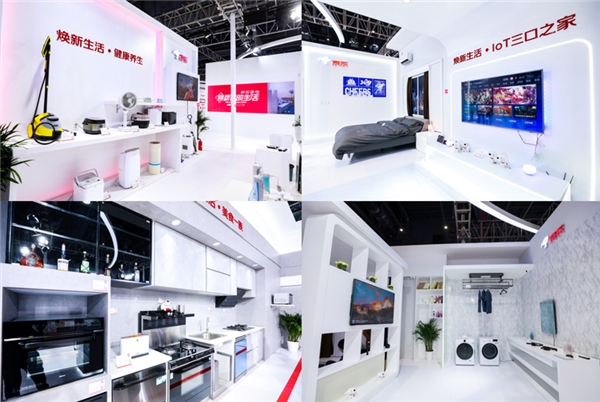 Join hands with partners to renew your life
At present and in the future, the demand of different segments of the population for home appliances is becoming more and more different. In other words, the household appliances you despise may be the necessities and treasures of other families, and personalized needs are the biggest needs of this era.
As a promoter of the Internet upgrading and transformation of China's home appliance industry, relying on its big data analysis advantages, Jingdong accurately grasps the needs of current consumers, helps home appliance brands shorten the R & D cycle and reduce costs through Omni channel intelligent supply chain capability, and cooperates with major manufacturers to launch c2m reverse customized products – "Jingpin home appliances", continuously providing consumers with improved quality High quality household appliances for life.
At this exhibition, Jingdong, together with Sony, LG, Siemens, Bosch, shuaifeng, Wanhe and other household appliance brands, signed a new strategic cooperation agreement with "c2m Jingpin household appliances" as the core, and released their own important new products to accurately meet the needs of users under the consumption upgrading.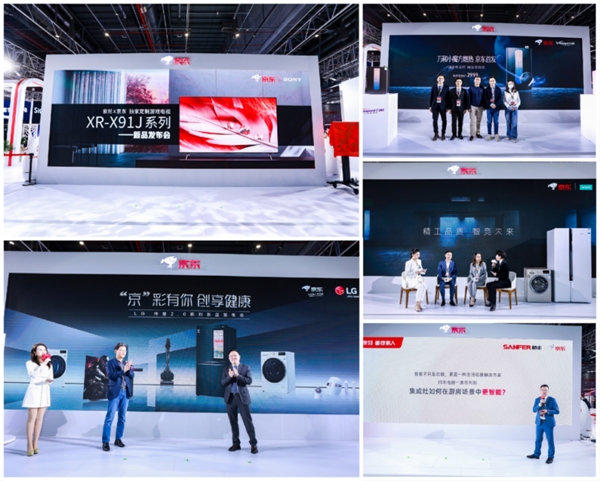 In this awe exhibition, Jingdong household appliances entered the audience's field of vision with "refreshing your life". With a variety of personalized products, the audience stopped to appreciate the charm of intelligent household appliances. As a promoter of the structural upgrading of the home appliance industry, Jingdong home appliance has always been committed to transforming consumers' shallow needs into subdivided needs and interests, opening the ceiling of industry growth by stimulating new needs, and leading the home appliance industry to "rejuvenate" in the direction of science and technology, fashion, wisdom and health.
0