On March 26, redmi Hongmi mobile officially announced that the full range of redmi K40 has obtained displaymate a + certification.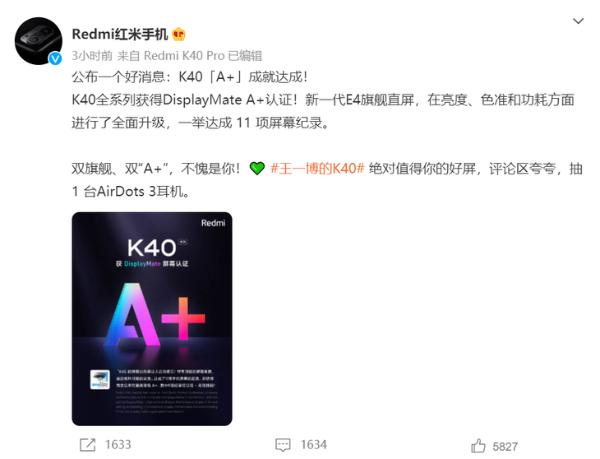 Obtaining displaymate a + certification is an affirmation of the screen quality of redmi K40 series, which means that the screen of redmi K40 series will have a good performance.
Redmi K40 series screen adopts the latest generation of E4 luminous material, supports 120Hz high refresh rate, is a primary color screen, covers dci-p3 wide color gamut, and the peak brightness can reach 1300nit.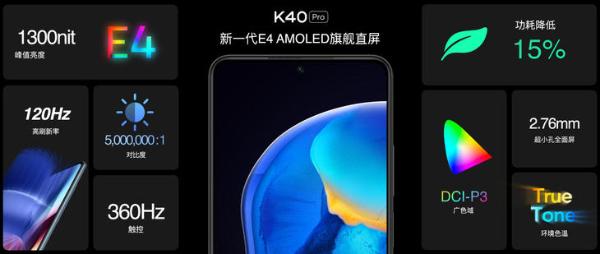 The price of redmi K40 series starts from 1999 yuan.
Author: Liu mingpeng
0