On March 24, Xiaomi group announced that it would buy 50.09% of Zimi's shares at a price of US $205 million.
In Xiaomi's announcement, Xiaomi's directors believe that Zimi company has technology and R & D capabilities in power supply and a number of IOT fields, which can improve Xiaomi's technical competitiveness in the field of intelligence, and realize the standardization of product power supply to save costs. In addition, Zimi company also has excellent industry resources and operation experience, which can coordinate and enhance the competitiveness of the company's future ecological chain products.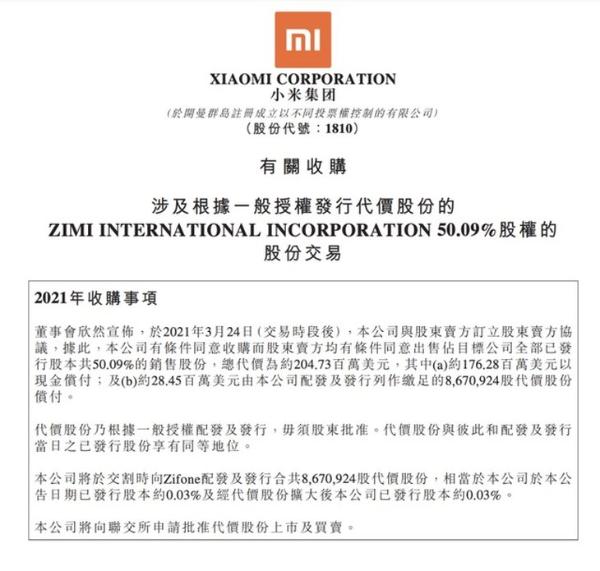 In May 2020, Xiaomi purchased 27.44% of Zimi's shares for us $103 million, realizing 49.91% of its shares. After the acquisition at this stage, Zimi will become a wholly-owned subsidiary of Xiaomi group. According to the understanding, Zimi company was established in Wuxi in May 2012, and became one of the earliest ecological chain enterprises invested by Xiaomi in 2013, responsible for the research and development of Xiaomi mobile power supply and related accessories. Zhang Feng, founder of Zimi, later served as partner and vice president of Xiaomi group.
Author: Chen Zihong
0