[Shanghai, China] on March 26, Meiji dairy (Suzhou) Co., Ltd. held a new product press conference of "new yoghurt · healthy future" at Ritz Carlton Hotel in Pudong, Shanghai, announcing the official launch of a new probiotic yoghurt Series in the Chinese market. This series contains two yogurt products "R-1" and "LG21", which will be sold in East China from April 1, 2021.
The "Meiji baileyou" series released this time are two new yoghurt products containing special probiotics launched by Meiji dairy in the Chinese market. Relying on Meiji's long-term professional research results of lactic acid bacteria, we will bring the highly praised special probiotic yogurt from Japan into China. Meiji said it hopes to further expand the market and contribute to a healthier life for Chinese people.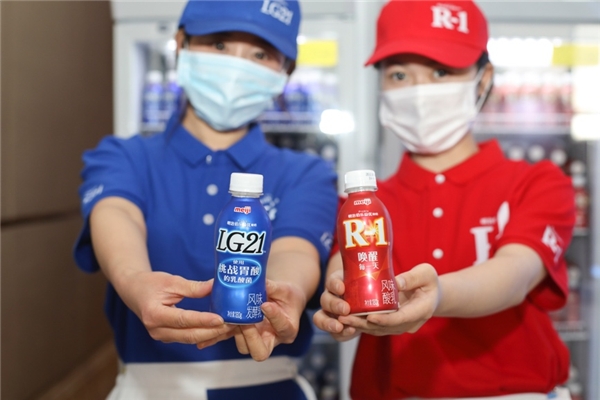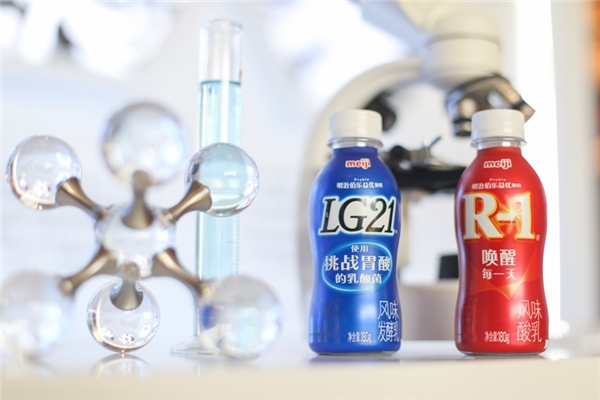 ≪ new products LG21 and R-1 & gt;
Insight into the new consumer demand, the people's attention to immunity and stomach health increased
Fast paced life has become the main venue of today's society, workplace overtime, eating irregular caused by gastrointestinal discomfort, immune decline and other physical conditions occur frequently. Studies have shown that one out of every two middle-income and high-income people aged 30-60 in China has Helicobacter pylori, and 90% of new non cardiac gastric cancer is caused by "Helicobacter pylori". For a long time, consumers pay more and more attention to their own health, and gradually realize that there is a close relationship between intestinal health and human immunity.
With the overall upgrading of health awareness, consumers began to seek diversified ways of nutrition intake. The pursuit of healthy and nutritious dairy products has become a new consumer demand. Probiotics, because of its characteristics of helping to maintain and adjust the balance of intestinal flora, improving immunity and preventing diseases, have entered the eyes of consumers.
Meiji, as a dairy manufacturing enterprise with a hundred years of history, adheres to the concept of "healthy diet and life" and makes practical contributions to the healthy life of consumers through a variety of commodities. In the field of lactic acid bacteria, Meiji has been engaged in independent research for 70 years, cooperating with the world's top research institutions, so that Meiji has accumulated internationally acclaimed research ability, and continuously focused on probiotics research has also made Meiji obtain fruitful research results. At present, Meiji has more than 5000 strains of lactic acid bacteria, and has obtained a number of international patents.
Probiotic yoghurt protects gastrointestinal health
The two popular products "Meiji baileyiyou R-1 flavor yoghurt" and "Meiji baileyou LG21 flavor fermented milk" introduced this time draw on Meiji's many years of experience in the research of lactic acid bacteria, and use special lactic acid bacteria strains "Lactobacillus bulgaricus 1073r-1 strain (R-1 lactic acid bacteria)" and "Lactobacillus griffii oll2716 strain (LG21 lactic acid bacteria)" which are strictly selected from more than 5000 kinds of lactic acid bacteria by Meiji The new concept yoghurt, known as special probiotic yoghurt, can meet the needs of different consumers.
"Meiji baileyou R-1 flavor yogurt" takes "wake up every day" as the product slogan, and uses R-1 lactic acid bacteria (1), which can produce more EPS (extracellular polysaccharide). The discovery of "R-1" lactic acid bacteria can be traced back to 1970. The Pasteur Institute in Paris, France, has so far cultivated 10 Nobel Prize winners in physiology or medicine. Since 2014, Meiji and Pasteur Institute have conducted joint research on "R-1 lactic acid bacteria". The unique "R-1" lactic acid bacteria can help those people who think they are in sub-health state; while "Meiji baileyou LG21 flavor fermented milk" uses lg212 lactic acid bacteria with the characteristics of artificial gastric juice tolerance, which has the characteristics of high acid resistance, hoping to help people with irregular diet.
Health food from Japan comes to China
Meiji yoghurt was launched in Japan in 2009. After many years of testing in the Japanese market, it has been trusted and loved by Japanese consumers. As a daily health management yoghurt, its sales performance is also remarkable. Data show that from January 1, 2020 to December 31, 2020, the total sales volume of commodities was the first of Japanese yogurt, and during the period of heating up in COVID-19, the volume of goods sold during the week increased by 10%, and some stores were out of stock.
This is the first time that "R-1" and "LG21" brands have been put on sale in Japan. Talking about the prospect of Meiji in the Chinese market, okashima Zhun, general manager of Meiji dairy (Suzhou) Co., Ltd., said: "Meiji entered the domestic dairy market in 2013. Low temperature milk and yogurt have always been our core plate. The foundation of Meiji's growth in China is forming, and Chinese consumers are satisfied with the market We are paying more and more attention to our health and the demand for high-quality products is also increasing. We hope to bring "safe, delicious and high value-added products" to Chinese consumers. At the same time, Meiji will continue to provide delicious, happy, healthy and reassuring products for the majority of Chinese consumers to help their healthy life. "
≪ the above picture shows the launch ceremony of new products of Meiji baileyou & gt;
(from left to right)
First from left: Mr. Takashima Hiro, Minister of agriculture, forestry and aquatic products, Shanghai Representative Office of Japan Trade Promotion Agency;
Second from left: Ms. Heibei Youzi, deputy consul of the Japanese Consulate General in Shanghai;
Chinese: Mr. okashima Zhun, general manager of Meiji dairy (Suzhou) Co., Ltd;
Second from the right: Mr. He Guoqing, vice chairman of probiotics branch of CFST, vice chairman of Asian Lactobacillus Association, and professor of School of biosystems engineering and food science of Zhejiang University;
First from the right: Mr. Masako Nagoya, deputy general manager of Meiji dairy (Suzhou) Co., Ltd.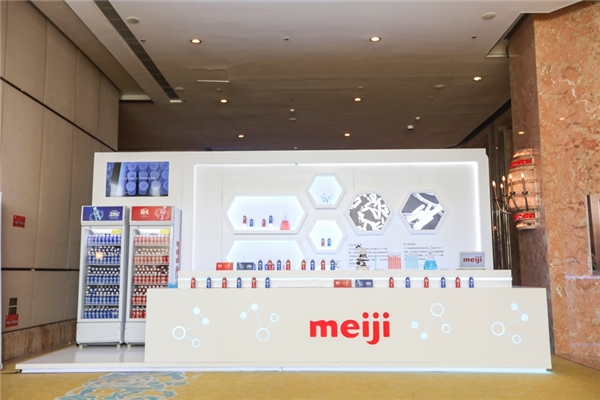 It is reported that "Meiji Baile Yiyou" series probiotic yogurt will be on sale in East China on April 1. This new product is produced by Meiji dairy (Suzhou) Co., Ltd., and its Shanghai branch is responsible for sales. The new product will be sold in supermarkets, convenience stores and department stores in Shanghai, Jiangsu, Zhejiang and Anhui, and online sales will also be carried out at the same time.
0