On March 26, Baoer technology signed strategic cooperation agreements with Fulinmen (rice flour oil), Mengniu, COFCO Coca Cola and COFCO v365 of COFCO group in Beijing. Brand series of high-quality products such as Fulinmen and Mengniu will officially enter Baoer. Through this cooperation, Baoer technology will also introduce high-quality grain and oil, dairy products, beverages and other consumer products in batches to bring more diversified and personalized shopping experience to users.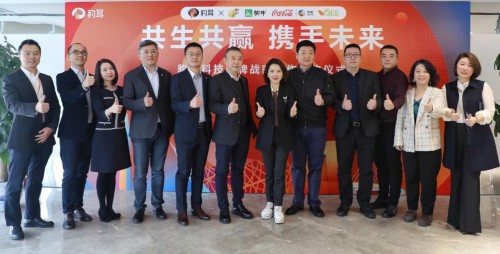 Group photo of Baoer technology and representatives of Contracted Enterprises
Precision marketing enabling brand
It is understood that brand holding units such as Fulinmen, Mengniu and COFCO Coca Cola, which have reached strategic cooperation with Baoer technology, are among the leading enterprises in their respective industries. Fulinmen, Mengniu and other brands belong to COFCO group. They are the world's leading grain, oil and food enterprises in the whole industry chain. They also occupy a leading position in the domestic and foreign markets. Their business covers more than 140 countries and regions in the world. They have always been the national leader in the trade of wheat, corn, oil, rice, sugar and other bulk products. They are the world's leading grain, oil and food enterprises in the whole industry chain.
Fulinmen is committed to creating the first brand of national grain and oil. Through the layout of high-quality production areas in the country, it ensures to provide consumers with safe, healthy and nutritious rice flour oil products, and provides consumers with a good experience of "home is Fulinmen". Mengniu is one of the world's top 10 dairy producers focusing on R & D of dairy products. As one of the fastest growing Coca Cola bottling groups in the world, COFCO Coca Cola has successfully become one of the top ten global bottling groups in the short period of 20 years since its establishment. COFCO v365 series brand products rely on the advantages of COFCO's whole industrial chain, take COFCO manufacturing as the core, and focus on the development of high-quality fresh and healthy products to meet the demands of catering enterprises and consumers.
With the unstoppable trend of "online" in consumer goods market, Internet marketing mode is also in rapid iteration. Among them, around the life scene, the user centered community group buying mode is very popular. Leopard ear also launched a new upgrade "you de pin" plate this year, striving to create a new mode of online and offline combination, public and private domain connection, and innovative play methods of overweight products.
Relying on the huge number of promoters of leopard ear, through the private domain traffic of promoters, we can accurately push the high cost-effective popular products to users, trigger the group, activate users, and realize the fission growth. In addition, the platform also promotes brand exclusive activities such as brand special show, theme promotion, direct promotion of popular products, community competition and so on, with the help of immersive high-quality video content to plant grass, so as to help the products become single and spread word-of-mouth.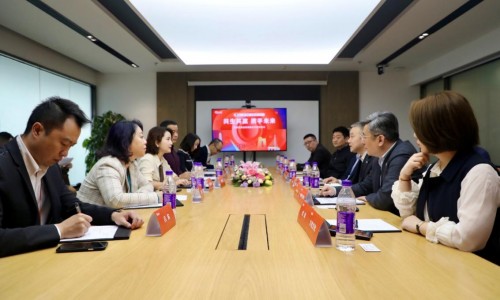 Full exchanges between the two sides
Link cooperation, symbiosis and win win
As a cross-border cooperation between traditional enterprises and integrated marketing service platform, Baoer technology is also committed to building this cooperation into an industry benchmark case.
"As an integrated marketing service platform based in Shenzhen and facing the whole country, Baoer has a huge user group, strong sales channels and information output capability." The person in charge of Baoer technology said that while providing users with differentiated and high-quality services and commodities, Baoer can also fully empower cross-border marketing of cooperative brands.
At present, leopard ear app has launched three new sections of "you get to earn", "you get to fight" and "you get to see", which can provide customized and full scene integrated marketing service scheme based on the personalized needs of partners. By creating an immersive user experience and cooperating with the interest recommendation model developed by its own technical team, leopard ear can distribute products and rights, stimulate the value potential of forwarding, and help partners achieve multiple goals such as brand promotion, product sales and customer management at the same time.
The representative of the signing brand side also believes that relying on their own competitive advantages in the industrial chain, brand, nutrition research and development, the two sides will, with the help of the digital environment, work together to deepen strategic cooperation, bring high-quality and cost-effective products to consumers, and create a new blue map of brand strategy.
It is reported that Baoer technology will continue to cultivate precision marketing platform in the future, explore more well-known brands to cooperate and settle in, and provide more high-quality products for users. Meanwhile, through the Internet plus to achieve precise operation and marketing services, leopard will fully expand its strategic partnership to expand the new frontier of integrated marketing.
In the future, leopard ear will fully empower consumers from the aspects of information distribution and product link selection, upgrade and create diversified consumption scenarios, and help to realize the good wish of symbiosis and win-win with strategic cooperation brands.
0