In China's small market, Galanz is particularly eye-catching. It directly makes a small product number one in the world, which is obviously a kind of success.
Although in people's impression, microwave oven has become the pronoun of Galanz, and Galanz seems to have been focusing on the field of microwave oven, this is by no means the whole fact. Now all kinds of signs show that Galanz wants more possibilities on the road to the future.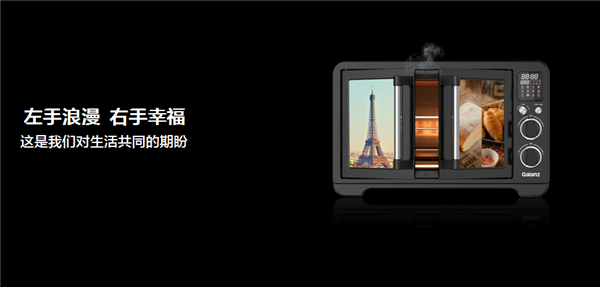 On March 28, Galanz held the "2021 Galanz 328 China Market Annual Conference". At the conference, Galanz launched the world's first open-door oven, g-max integrated microwave oven, or the world's thinnest drum washing machine, intelligent sweeping robot and other annual new products to reshape a healthy and beautiful lifestyle, aiming at high-end business people, young groups, female groups and other personalized users "Quality home, fashion home, comfortable home" and other single products and sets; a "one-stop enjoyment" solution covering different life scenes such as dining room, kitchen, bathroom, balcony, living room and so on , committed to open a new healthy lifestyle for consumers.
Rebuilding a Chinese market
We all know that novel coronavirus pneumonia suddenly came on 2020, which made the appliance industry go ahead and many sales of subcategories were negative. The global appliance industry has ushered in a big exam. Although the household appliance industry as a whole has been under great pressure, Galanz is still able to run out of its own acceleration with enough eye-catching market results.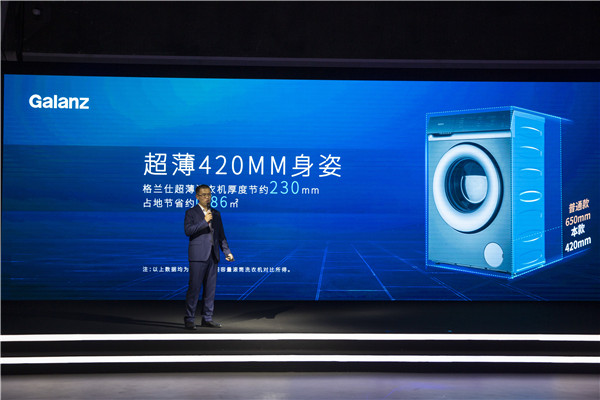 According to relevant data, in the first two months of 2021, the revenue of Galanz Group increased by 236% year on year in 2020 and 66% year on year in 2019, ushering in a historic start. Of course, for Galanz, the past achievements are in the past. To maintain its core competitiveness and defend the glory of its qualification, it is necessary to take a long-term view.
Liang Zhaoxian, chairman and President of Galanz Group, said at the "2021 Galanz 328 China market annual meeting" that Galanz will "rebuild a Chinese market" this year. On the one hand, it will set up a procurement technology and quality control center of supply chain in South and East China, which is committed to leading Galanz's first-class products, services and technologies to every market and every user in the world On the other hand, China's domestic sales methods are localized and internationalized in North America to provide accurate services for local consumers and partners, so as to comprehensively improve the market's rapid response and profitability.
In this regard, Liang Zhaoxian pointed out: "the new household appliances you see everyday include the black diamond series with a strong sense of technology and fashion, as well as Galanz's champion category of microwave ovens, ovens and embedded appliances. You can also see Galanz's new kitchen appliances, Galanz's air conditioners, Galanz's washing machines, clothes dryers and clothes care machines We can't finish our business with a series of products. Yesterday, the microwave oven was Galanz, and Galanz is synonymous with the microwave oven. Today, Galanz is a brand new Galanz.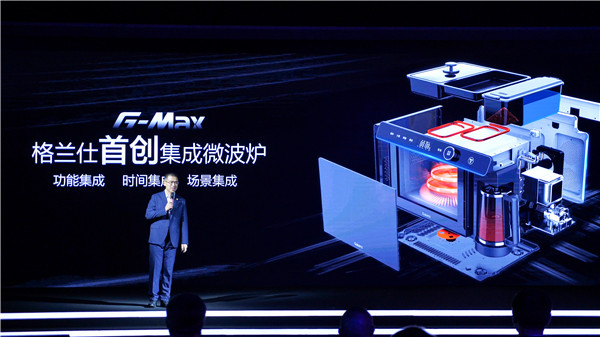 Therefore, the multi brand, full category scenario solutions for different users brought by Galanz this time will be a new starting point for Galanz, which not only shows the determination of Galanz to struggle, but also represents another historic leap from traditional manufacturing to intelligent manufacturing, from microwave oven king to comprehensive household appliance giant and then to technology group .
What should Galanz do for transformation?
What we need to emphasize here is that the reason why Galanz has the strength is that Galanz has assembled in the global, multi category and multi brand camp.
It should be pointed out that at the 2021 Galanz 328 China market annual meeting, Liang Zhaoxian also shared two good news with the outside world. It is understood that Liang Zhaoxian, chairman and President of Galanz Group, disclosed at the annual meeting of the group's Chinese market: "Galanz's tender offer for whirlpool China company has been approved by many countries and entered into the formal implementation period. At the same time, Galanz has become the largest single shareholder of Japan pictorial.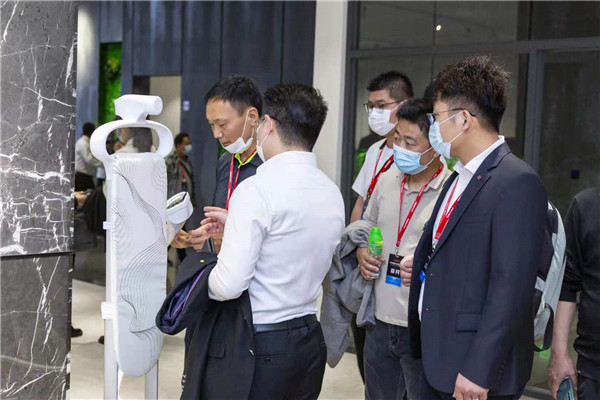 As a century old enterprise, whirlpool was founded in 1911. This year is 110 years old. No matter in Asia, Europe, South America and North America, there are Whirlpool's R & D centers, manufacturing centers and sales channels, and whirlpool group has six brands with a billion dollars sales. According to Liang Zhaoxian, Galanz and whirlpool group have cooperated in various fields for more than 16 or 7 years.
What we can imagine is that Galanz will bring whirlpool, a century old shop, into its pocket. This is absolutely a historic and landmark event of great strategic significance with complementary advantages and transformation and upgrading.
In Galanz's view, joining hands with Japanese pictorial Printing alone will be a great benefit to Galanz's transformation and upgrading and high-quality development. In response, Liang Zhaoxian said: "as a member of household appliances, one is a century old enterprise in the United States, and the other is a century old enterprise in Japan. I think Galanz is only 43 years old. Our right hand follows the century old enterprise in the United States, and our left hand follows the century old enterprise in Japan. We are in the middle. Through the sweat and wisdom of Galanz people, we will jump higher, run faster and run more steadily. "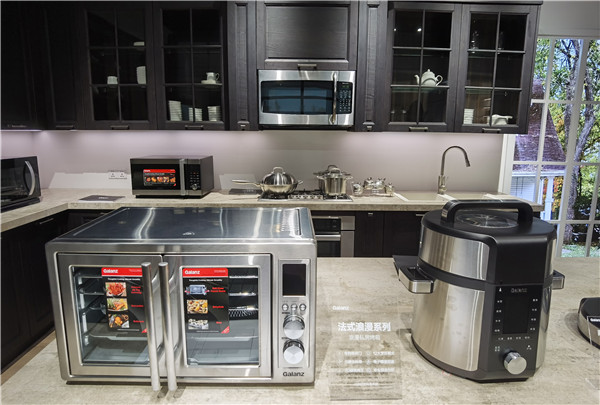 As we all know, chips play an irreplaceable role in modern society and future industries. Past experience tells us that relying solely on external forces is bound to put ourselves in a dangerous situation, and the "neck sticking" of manufacturing industry is not new.
According to the strategic layout of Galanz, Galanz is focusing on "high-end industry, advanced industrial foundation and modern industrial chain". The technology companies invested by Galanz have been promoting commercialization from chips to processors and edge computing. Liang Zhaoxian said: "difficulties are always accompanied by achievements. The greater the difficulties, the greater the achievements after overcoming them. This is a basic truth. So we have to keep fighting. Yesterday, Galanz started by struggle, today, and tomorrow
summary
Galanz, 43 years old, chose to start again, made clear its all category, all channel and all-round business strategy, committed to breaking through innovation from single category to all category integration, and promoted innovation and development in an all-round way. "Unconditional growth and high-quality development" will become the guiding light of Galanz's future transformation road.
0