Recently, the heat of hydrogen energy industry has been rising again and again. While the industrial plans of various provinces and cities have been published one after another, the relevant enterprises are constantly increasing their layout. Snowman shares announced on the evening of April 7 that it is planning a non-public offering of shares. The raised funds are intended to be used for the commercialization projects of the company's hydrogen energy related industries. The company's shares rose again on April 8 and walked out of the triple board. Prior to this, PetroChina, Sinopec, Longji shares and other giant enterprises have also been the layout of the hydrogen industry. In the view of experts, hydrogen energy has broad development prospects, but the high cost and technical requirements have become the bottleneck of the development of hydrogen energy industry. More modes need to be explored to encourage and support enterprises to develop hydrogen energy.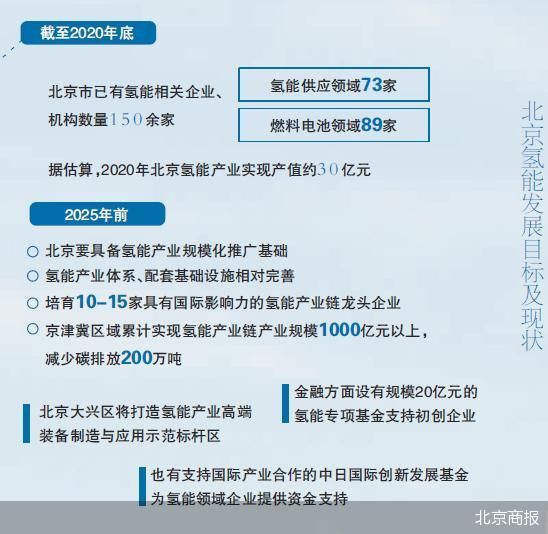 Great effect on "carbon neutralization"
Under the goal of "carbon neutralization", hydrogen energy, which can be produced from water, has increasingly entered the public field of vision, and has become an industrial field where capital is competing for layout. Hydrogen energy is regarded as the most potential clean energy in the 21st century.
According to the prediction of the International Commission on hydrogen energy, by 2050, hydrogen energy will bear 18% of the global energy terminal demand and create more than US $2.5 trillion of market value. Fuel cell vehicles will account for 20% – 25% of the global vehicles. At that time, hydrogen energy will become the main consumer of the terminal energy system along with gasoline and diesel.
In the "new energy vehicle industry development plan (2021-2035)" issued in November 2020, China pointed out that the construction of hydrogen fuel cell supply system should be orderly promoted, including improving the economy of hydrogen fuel production, storage and transportation and promoting the construction of hydrogenation infrastructure. This year, the "fourteenth five year" plan outline (Draft) also takes hydrogen energy as an important frontier field of science and technology and industrial transformation, and requires the organization and implementation of the future industrial incubation and acceleration plan, and the planning and layout of a number of future industries.
Soon, the provincial and municipal hydrogen development plans of Yangtze River Delta, Pearl River Delta, Sichuan, Shandong and other provinces were issued one after another, and the construction progress of hydrogenation stations was gradually accelerated.
On April 7, the "implementation plan for the development of hydrogen energy industry in Beijing (2021-2025)" (Draft for comments) began to solicit opinions from the public, which proposed that before 2025, Beijing should have the foundation for large-scale promotion of hydrogen energy industry, perfect the hydrogen energy industry system and supporting infrastructure, and cultivate 10-15 internationally influential leading enterprises in the hydrogen energy industry chain. The Beijing Tianjin Hebei region has achieved an industrial scale of more than 100 billion yuan of hydrogen energy industry chain and reduced carbon emissions by 2 million tons.
By the end of 2020, there are more than 150 hydrogen energy related enterprises and institutions in Beijing, including 73 in the field of hydrogen energy supply and 89 in the field of fuel cells. It is estimated that the output value of Beijing's hydrogen energy industry will reach about 3 billion yuan in 2020.
In terms of application, hydrogen can not only replace gasoline as vehicle engine fuel, but also has the function of power generation and energy storage, which can help power grid peak shaving. In an interview with Beijing business daily, Lin Boqiang, President of China Energy Policy Research Institute of Xiamen University, said that the development of hydrogen energy has a greater role in "carbon neutralization". It can store and transport unstable wind power and photovoltaic stably, and the terminal is also widely used. However, compared with energy storage and other transportation modes, whether they are competitive or not will be determined at that time.
Jiang Han, a senior researcher of Pangu think tank, told Beijing Business Daily that compared with traditional energy sources such as charging, hydrogen energy is mainly produced by electrolysis, and its energy density and efficiency are much higher than those of traditional energy storage. Therefore, the development of hydrogen energy has a great prospect in theory.
Capital bullish, giants competing for entry
On April 7, Zhongtai chemical said on the investor interaction platform that the company will actively explore and study the industrialization path of hydrogen resources. Jinhong gas also said when accepting the institutional research that the company has arranged hydrogen energy for a long time, and the raised funds project has also arranged a hydrogen plant in Zhangjiagang, which is about to be put into trial production; Meishan Jinhong, a new subsidiary, will also set up a hydrogen plant in the future; the production capacity of Chongqing hydrogen plant is about to increase from 2400 standard cubic meters per hour to 5600 standard cubic meters per hour, and its hydrogen has been used in seven hydrogenation stations.
The field of hydrogen energy has become a must for traditional energy and new energy giants. In the field of traditional energy, large central enterprises such as PetroChina, Sinopec and national energy group have developed hydrogen energy industry across the border. Sinopec announced that it will take hydrogen energy as the main development direction of its new energy business. During the "fourteenth five year plan" period, it plans to build 1000 hydrogenation stations or oil and hydrogen combined stations to build "China's largest hydrogen energy company" and accelerate the construction of "oil, gas, hydrogen, electricity and non oil" comprehensive energy service provider.
In the field of new energy, photovoltaic hydrogen production has become a new development outlet. Longji, a leading photovoltaic company with a market value of more than 300 billion yuan, officially joined hydrogen energy at the end of March, and its hydrogen energy technology company was registered. It is understood that Longji is the world's largest silicon wafer manufacturer and photovoltaic module manufacturer, mainly engaged in the R & D, production and sales of monocrystalline silicon rods, silicon wafers, batteries and modules, as well as the development of photovoltaic power stations.
The market is optimistic about the development of hydrogen energy. According to the Research Report of Ping An Securities, the investment and planned capital of hydrogen fuel cell industry in 2019 will be 180.5 billion yuan. Despite the impact of the epidemic, there will still be 160 billion yuan of investment in hydrogen energy in 2020.
"Many energy giants have a long-term view on the layout of hydrogen business. This field has just started. Unlike wind power and photovoltaic, there are many people doing it. As the capital investment in technology is higher, it is more suitable for the layout of large energy companies. " Lin Boqiang said.
Urgent need to reduce costs
Although the hydrogen industry has received a lot of policy support, the high cost of hydrogen storage and transportation and technical problems still restrict the large-scale commercial development of hydrogen industry.
"High cost is the biggest problem to be solved in the whole hydrogen energy preparation." Jiang Han said. For the market, how to reduce the cost of hydrogen preparation and really enhance the market value of hydrogen energy are urgent to consider.
It is understood that hydrogen can be divided into three categories according to its production sources: "gray hydrogen", "blue hydrogen" and "green hydrogen". "Gray hydrogen" means that 96% of hydrogen comes from fossil fuels, with low cost of hydrogen production but the highest carbon intensity; "blue hydrogen" has relatively low carbon intensity but high cost; "green hydrogen" uses renewable energy for electrolysis, with zero carbon emission and high cost.
According to the International Commission on hydrogen energy, by 2030, hydrogen production from water electrolysis will account for the largest proportion of investment in the field of hydrogen energy, and it is estimated that the cumulative funding gap will be as high as 20 billion US dollars.
"Where does the money for hydrogen come from and where is it used? How to promote it? It's all about the future. " Lin Boqiang said, "to achieve the development goal of hydrogen energy industry, we still have to wait and see. With the development of" carbon neutralization "and" carbon trading ", it is possible to improve the overall competitiveness of hydrogen energy industry and reduce costs."
Through financial means to help enterprises develop hydrogen energy has also become a path for some regions to explore. It is understood that Daxing District of Beijing will build a demonstration area for high-end equipment manufacturing and application of hydrogen energy industry. In terms of finance, there is a special hydrogen energy fund with a scale of 2 billion yuan to support start-ups. There is also a Sino Japanese international innovation and development fund to support international industrial cooperation to provide financial support for enterprises in the field of hydrogen energy.
In the future, the development cost of hydrogen energy also has a downward trend. In July 2020, the Research Report "the road of hydrogen energy parity" issued by China hydrogen energy alliance and international Hydrogen Energy Commission shows that under the effect of economies of scale, the cost of hydrogen will decline much faster than expected, and the overall cost of hydrogen industry chain is expected to drop by 50% by 2030.
Beijing Business Daily reporter Tao Feng and LV Yinling
[the above content is transferred from "Beijing Business Daily website", which does not represent the view of this website. If you need to reprint it, please get permission from the website of Beijing business daily. If there is any infringement, please contact to delete it. 】
0