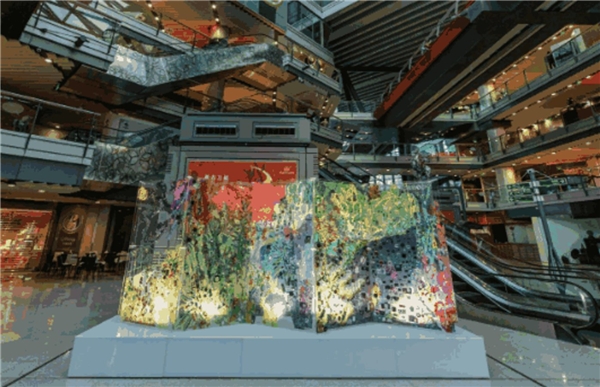 Art installation "symbiosis of all things"
What can scrapped cameras do? Is it a collection lying in the storage room? Or scrap into the recycle bin? Kang Lei, a professor of the Central Academy of fine arts and an artist, has created a magnificent work of art, symbiosis of all things, with the camera itself as a tool of artistic creation.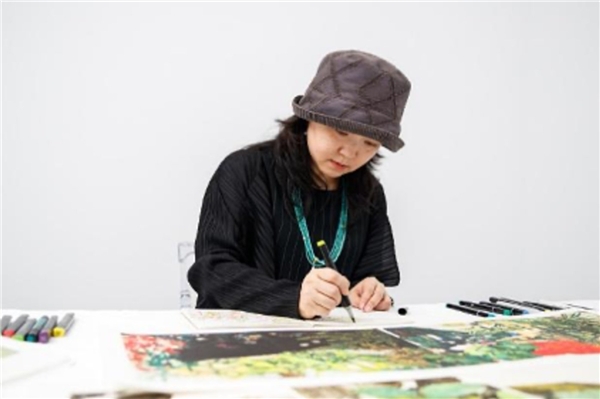 Artist Kang Lei
The art installation has been built in Beijing's Qiaofu fangcaoyou shopping center and is made of thousands of Canon camera parts. As for why I chose Canon's camera, Kang Lei explained: "this is because my first camera was Canon's
The theme "symbiosis" of this art installation coincides with the corporate philosophy of Canon group. Canon is an enterprise with 80 years of history, but it launched a variety of environmental protection activities as early as 30 years ago.
Take the product as an example, the water resources used to polish the lens in the production process of Canon lens will be recycled; the ink cartridge of inkjet printer will also be recycled. When it comes to camera products, Canon has explored them.
National Geographic magazine often publishes photos of endangered animals, which are actually provided by canon. They want to make more people pay attention to it by providing these pictures.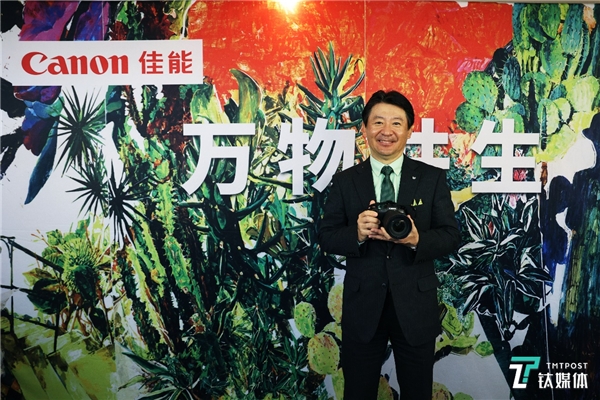 Junxing Ishii, executive vice president of Canon (China) Co., Ltd
"We have been thinking about how to reuse the discarded cameras," said Junxing Ishii, executive vice president of Canon (China) Co., Ltd. "later, when we discussed with artists, Kang Lei acutely found that after dismantling a camera, the colors of various parts were different and colorful. She said that in fact, the parts of the camera itself are artistic. For example, the sensor is black, and other parts have various colors such as green, black or brown, which can be used. "
Such an exhibition can not only show Canon's concept of "symbiosis" reuse and recycling, but also show the internal structure of the camera, so as to shorten the distance with consumers. However, for ordinary consumers, in addition to the concept of environmental protection, Canon's strong product strength is the key to their trust in this brand.
Canon's new EOS R5, EOS R6 series micro
This year, Canon launched two special micro cameras, EOS R5 and R6, which have become hot products on the market. "In 2018, we launched the EOS R system for the first time. At that time, I put forward a suggestion that the R system could have some exciting features," Mr Ishii said
According to Yoshiko Ishii's idea, a circle of LED lights can be installed around the bayonet of the camera lens, and different focal segments of the lens can be installed, so that the camera will make a pleasant sound and light up different colors. "For example, when the wide-angle lens is installed, the LED light will turn orange, and when the medium and long focus lens is installed, the LED light will turn green," Ishii explained. "In addition, the EOS R series products are currently black fuselage. We have also thought about whether we can provide different color fuselages according to the needs of different customers – just as you can see that the colors of cars are diverse, I think the colors of cameras should also be more childlike and colorful. "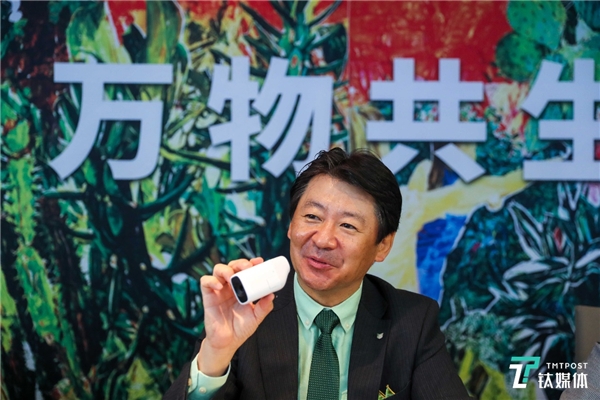 PowerShot ZOOM
Although canon has not yet launched a product with colorful fuselage, the newly launched powerhot zoom is indeed a big breakthrough for Canon itself – it is an ultra long focus camera focusing on 100, 400 and 800 mm focal segments, as well as a monocular telescope.
This creative product also represents the direction Canon will explore in the future – to provide more creative and beautiful products to the society.
At the end of the interview, Mr. Ishii said that at present the focus of Canon's camera products is to develop the full frame system. Compared with the China frame system, the lens and fuselage of the full frame system are more balanced in terms of cost and use experience.
"At present, I can't disclose the situation of Canon's top camera, but we are doing all kinds of research – for the top camera, we should not only ensure its high performance, but also ensure the safety and reliability of the product," he said. "Therefore, we will not be led by other manufacturers, but will have our own plans and share them with you at any time. In any case, Canon has made up its mind to make greater efforts and won't let friends accuse canon of being a toothpaste squeezing company. "
0