On April 9, the 9th China electronic information Expo (cite2021) with the theme of "innovation driven and high quality development" opened in Shenzhen Convention and Exhibition Center. Many leading electronic information enterprises at home and abroad participated in the Expo. Among them, Hisense has brought its reading mobile phone, 5g mobile phone, tablet, mobile security and many other products together, and many innovative highlights have aroused great attention.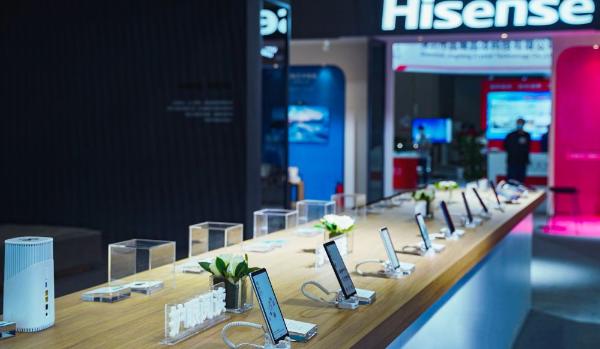 In front of Hisense's booth, Hisense's reading mobile phone A7, a5pro, dual screen A6L and other products attracted many participants. With years of research and development experience and communication technology accumulation in the field of reading mobile phones, Hisense innovatively integrates mobile phones into Yuantai's customized eye protection ink screen to bring users a healthy and comfortable reading experience. For example, Hisense A7, as the world's first ink screen reading mobile phone that supports 5g network, provides users with a double excellent experience of 5g fast network and comfortable eye protection reading on the premise of all-round upgrading of software and hardware.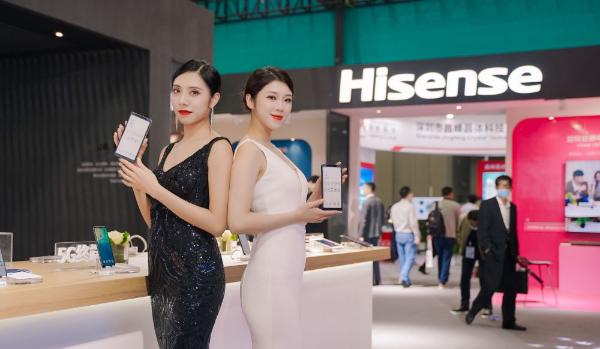 Since the advent of the first domestic Hisense dual screen mobile phone A2 which combines mobile phone and ink screen in 2017, Hisense reading mobile phone A7, A5 pro and other products with "pioneering" significance have emerged one after another, which not only means that Hisense has spared no effort in providing users with better reading experience, but also has made great efforts to improve their reading quality The concept of "taking user demand as the starting point and technological innovation as the guidance" has been fully reflected in Hisense's more differentiated products. The simultaneous exhibition of Hisense Xinyi mobile phone T50, Hisense 5g mobile phone F50 + and Hisense education tablet E22 are also good examples.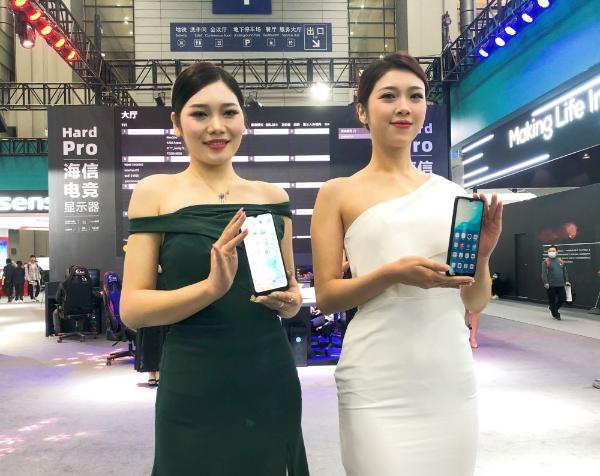 Hisense's T50 mobile phone with high volume, large font, large icon and long service life brings good news to the majority of elderly users, and solves many problems faced by the elderly, such as hard to hear, too small words and can't use. Hisense's 5g mobile phone F50 + with 5g network, large battery, thousand yuan price and family protection has opened a new era of 5g network civilian price, high-speed and safe power supply, big screen and blue light filtering Hisense education tablet E22, which is anti addiction and rich in content, brings students a clearer eye protection, relaxed and pleasant learning experience. Without exception, every participating product accurately cuts the core into the user's needs, and further pushes "Hisense manufacturing" to a high-quality level while solving the user's pain points.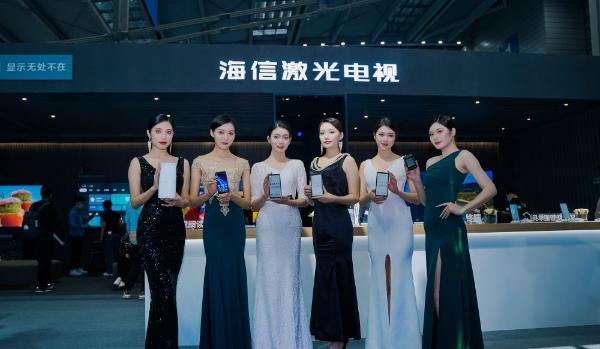 After experiencing Hisense products, many participants on the scene also said that Hisense, as an excellent brand with deep experience in China, can be well-known in the industry for a long time. It must have its long-term unique industrial vision and solid technical strength, and is full of more expectations for the future development of Hisense.
0