In the past 10 years of development, Beijing Huarui Jinyuan Technology Co., Ltd. has always been guided by the needs of users, and constantly optimizes its products according to the needs of consumers, aiming at solving the problems of "healthy eating", "safe eating" and "convenient eating" for consumers. The company adheres to the principle of honesty, service first and quality achieving a better future. After nearly 10 years of development, the company Products have become the benchmark of new agriculture.
The source of self operated base is at ease
Beijing Huarui Jinyuan Technology Co., Ltd. adopts the new mode of self owned ranching and sharing economy. The breeding base covers an area of 60000 mu, with more than 50 cattle sheds and sheep sheds, more than 10825 cattle and more than 12750 sheep. The company adopts Simmental cattle imported from Germany and local sheep of Xiwu banner as the cultivation objects. During the breeding process, cattle and sheep do not use any additives and feed, and feed on grass in grassland.
The company takes market demand as the leading factor, takes standardized production as the starting point, takes improving product quality and safety as the core, and takes the production of safe, hygienic and pollution-free beef, mutton, rice, vegetables and pork as the goal. It implements the whole process quality monitoring of food from ranch to table, so as to enhance the market competitiveness. As of the time of publication, the self operated bases of Beijing Huarui Jinyuan Technology Co., Ltd. include Inner Mongolia (Xiwuqi, Tongliao, WULAGAI) pasture, northeast rice base, Zhuozhou vegetable base, Zhuozhou pork breeding and slaughtering base.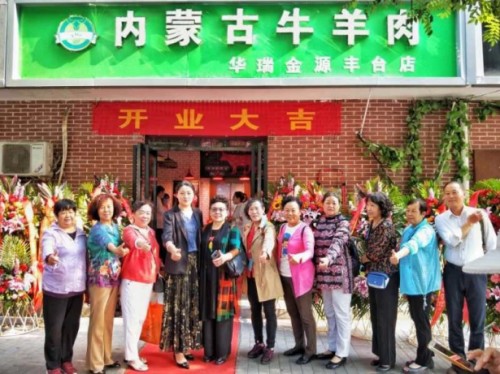 Delicious nutrition products
The local mutton of Xiwu banner in Huarui Jinyuan has low water content, high protein and fat content, rich nutritional value, no pollution, no smell, fresh and tender meat, rich flavor and unique flavor. It is rich in high protein, low fat, high lean meat rate, even distribution of intramuscular fat, rich in various amino acids and fatty acids needed by human body, and easy to digest. It is a high-quality raw material for making "instant boiled mutton" and "handlebar meat".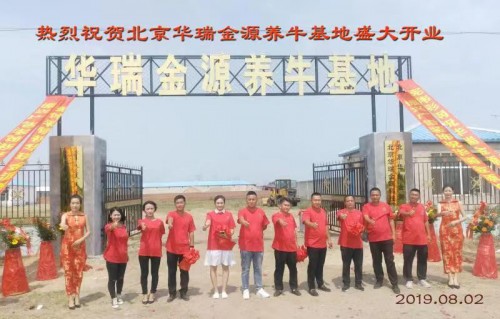 Huarui Jinyuan rice is produced in the black land of the northeast, the healthiest rice in the northeast, Rolls Royce in the rice, which is full of pearls. Zero pollution natural water from Lalin River irrigates rice fields in China. No chemical fertilizer and pesticide, pure Daohuaxiang rice, no heavy metal in rice. Fresh rice is milled 100%. The rice is full, the original ecology is not polished, the rice without fragrance, and the 100% guarantees the original quality of rice and rice. Therefore, the stewed rice is full with oily luster on the surface. Soak the raw rice for more than 30 minutes, and then stew it. It is fragrant, soft, elastic, slippery, strong, elastic but not sticky, and the leftovers are delicious when they don't return to life after cooling.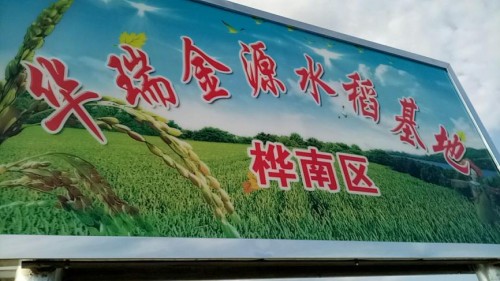 Continuous innovation and upgrading to create excellent new agricultural brand
The business scope of Beijing Huarui Jinyuan Technology Co., Ltd. covers Beijing, Inner Mongolia Autonomous Region, Hebei, Heilongjiang, Liaoning, Hubei and other provinces. The company adheres to the principle of "standing for a long time, becoming bigger and stronger"; adheres to the principle of "honesty, service first, quality making the future"; keeps in mind that it is responsible for customers, employees and the enterprise itself; and makes Huarui Jinyuan Industrial Chain go to the world on the basis of "sharing".
In order to make it convenient for the public to eat, Beijing Huarui Jinyuan Technology Co., Ltd. has launched the community fresh food brand yuanxiansheng, which mainly sells self operated agricultural and sideline products such as beef and mutton, pork, eggs, fruits, vegetables and rice. Yuanxiansheng now covers dozens of important communities and business circles in Beijing, and now has more than 20000 loyal members, serving thousands of customers per day.
Photo: yuanxiansheng store
[yuanxiansheng] adhering to the principle of "five-star quality, five-star service and three-star price", it is committed to building a fresh e-commerce with safety, quality and price, striving to become the first platform for the mass circulation of new agricultural and sideline products, so that Chinese people will no longer have concerns about "eating healthy and green" food.
0