On April 7, the award ceremony of "the first three grade festival of Langjiu manor in 2021" was held in Langjiu manor. A total of 384 awards with a total value of 50 million yuan were presented. The conference gathered people from all walks of life to witness Langjiu's achievements in quality, taste and brand building.
It is understood that this is not the first time that Langjiu has held a large-scale public commendation meeting. In March last year, Langjiu awarded 10.9 million to its internal employees who contributed to the development of Langjiu at the first quality award commendation conference. On the same day, Langjiu announced that its quality strategy had been upgraded to "three grade strategy" and that it would hold Langjiu manor festival every spring, forming a fixed tradition and commending outstanding contributors in the past year.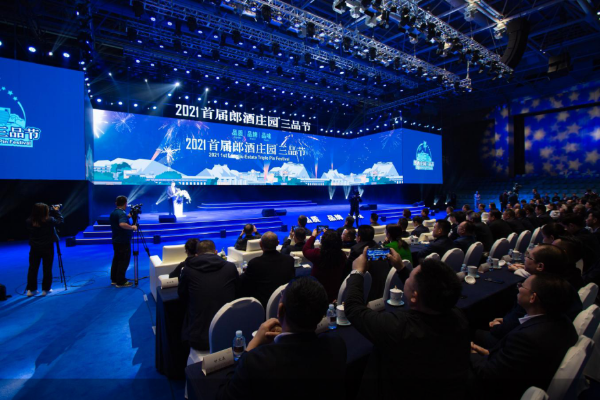 It is worth noting that the first commendation meeting of Langjiu manor Sanpin festival in 2021 added Brand Award and taste award on the basis of last year's quality award, and the scope of award also expanded from the inside to the whole society. A total of 384 awards with a total value of 50 million yuan were awarded. Quality, brand and taste are the three major commendation sections, covering many dimensions such as R & D system, infrastructure construction and craftsman of Langjiu. The amount of individual awards ranges from tens of thousands to 2 million yuan.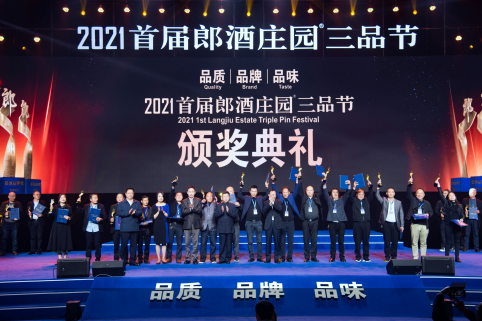 In the award-winning projects, the trend of "quality first" is particularly obvious. There are 174 quality awards, nearly half of the total awards. The total amount of awards is nearly 20 million yuan, and the maximum amount of awards for a single project is as high as 2 million yuan. The award-winning projects include Daqu healthy flavor substances promotion research project, Maotai flavor liquor technology optimization research project, etc.
Zhu Jiade, Secretary of the Party group and director of Sichuan Provincial Department of economy and information technology, specifically explained that quality is the core, which determines the ecological level of Lang Liquor Industry; brand is the external image, which determines the status of Lang Liquor Industry; taste is the specific perception of consumers, which determines the characteristic reputation of Lang Liquor.
Wang Junlin, chairman of Langjiu group, pays special attention to quality and emphasizes that the ultimate quality gene should be injected into the blood of Langjiu people. Wang Junlin pointed out that the holding of Sanpin festival in Langjiu manor not only encourages the people of Langjiu to make efforts to improve the quality, brand and taste of Langjiu for a long time, but also rewards the improvement of Langjiu quality by one thousandth and one thousandth every year. "In the pursuit of quality, Langjiu is determined to become one of China's best Baijiu and one of the best brands in the world." Wang Junlin said so.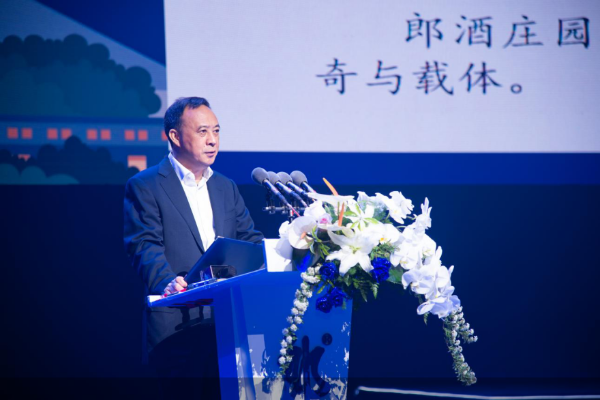 At the same time, Wang Junlin also mentioned that manor sauce wine is learning from luxury brands, hoping that blue and white Lang and red luck Lang will become world-class luxury brands. Art, belief and challenge are the direction of happiness and life.
After watching the award ceremony, the representatives of the dealers who came to the scene expressed their admiration. They had never thought that Langjiu manor could be built on such a scale before, and everything might just stay in the lofty words. However, the depth and breadth of the ecological distribution of Lang Liquor make it sure that the development of Lang Liquor industry will be good.
Langjiu manor said that at present, Langjiu manor is a brand symbol, which can enhance consumers' sense of experience and value cognition. Langjiu manor has provided a new mode for other wine enterprises. But the construction cost and time cost are not high enough for other wine companies to bear. So it is hard to see such a large Baijiu estate in the short term.
For the energy of Langjiu manor for Langjiu brand, Cai Xuefei, a Baijiu marketing expert, said that Langjiu estate provided the real landing space for the upgraded "three products strategy", which played an irreplaceable value platform and engine role in the quality leadership, brand driving and value marketing of Langjiu.
[the above content is transferred from "Beijing Business Daily website", which does not represent the view of this website. If you need to reprint it, please get permission from the website of Beijing business daily. If there is any infringement, please contact to delete it. 】
0