With the pursuit of quality life, more and more smart home products come into the home of consumers. According to the monitoring data of Ovi cloud network, the configuration rate of China's smart home in 2020 will increase by 15.1% compared with that in 2019, reaching 84.2%. As an indispensable part of smart home, lighting is also given new expectations by users, especially the rise of young consumers who prefer "smart laziness", which pushes smart lighting into the industry.
Compared with traditional lighting, smart lighting can achieve the purpose of safety, energy saving, comfort and efficiency. Therefore, smart lighting has a good development prospect in the field of home, office, business and public facilities. However, the domestic smart lighting market is not mature, and is limited to R & D and production technology. Most lighting enterprises still stay in the installation, connection and control mode of smart lighting, showing a single passive intelligent situation. With the development of 5g technology and Internet of things technology, the crisis and opportunity of smart lighting coexist. Alibaba, Tencent, Huawei, graffiti intelligence and other Internet companies have entered the market one after another, and smart lighting is surging.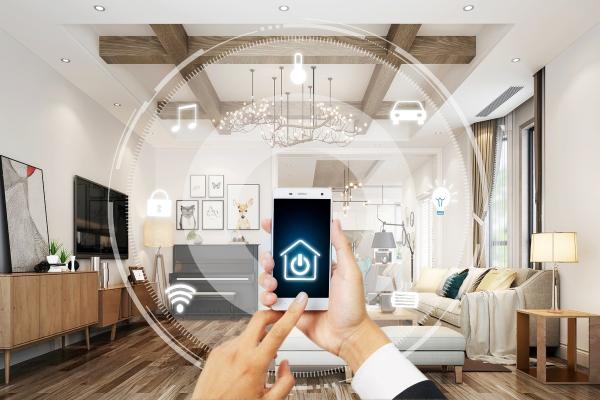 As a brand focusing on innovative LED lighting system, intelligent and general lighting, landvance has cooperated with Google, Bosch smart home and other international well-known partners to launch intelligent lighting products matching with Google smart audio, Bosch smart home and other equipment. Landvance has changed the industry's single passive intelligence into active humanized service, making intelligent lighting from pure intelligent function to intelligent lighting application that pays more attention to human itself and behavior. From the single lamp intelligent control to the whole house intelligent lighting solution, landvance realizes the scene customization of smart home, covering many scenes and different needs such as rest and entertainment, home office, etc., which is convenient for people's home life.
As we all know, the deep integration of digital technology and the real economy has given birth to a large number of new industries and new models. In the outline of China's 14th five year plan, 10 digital application scenarios, including smart energy, smart manufacturing, smart education, smart medical care, smart culture and tourism, smart community, smart home, and smart government, are particularly attractive. In response to the 14th five year plan, in addition to the field of smart home, landvance has widely applied smart lighting in the fields of education, office and medical care, creating a more convenient and comfortable intelligent light environment for individuals, enterprises and government users, and comprehensively reshaping new lighting.
In cooperation with Schleswig District craftsmen Association of Germany, landvance's new HCl human factor lighting system solution not only has the advantages of uniform light output, super anti glare (UGR 15), high color rendering index (RA ≥ 93), but also has a good match between panel lamp and wireless control unit without rewiring. With the HCl system, which is easy to install, plug and play, and can dynamically adapt to the light of the day, teachers and students generally improve their attention and health.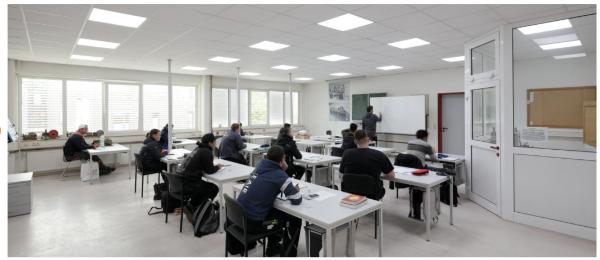 In cooperation with internationally renowned management consulting companies, landvance applied BIOLUX HCl human factors system with five lighting modes to intelligently adjust light color and light and shade in combination with different working scene requirements and human physiological rhythm, so as to upgrade the new experience of intelligent and healthy lighting for customers.
In cooperation with Fujifilm medwork GmbH, a well-known manufacturer of endoscopic medical equipment, trusys Dali line lamp lighting system of landvance is seamlessly integrated into KNX building management system of the company, which exceeds customers' expectations in terms of installation time, design, maintenance and energy saving.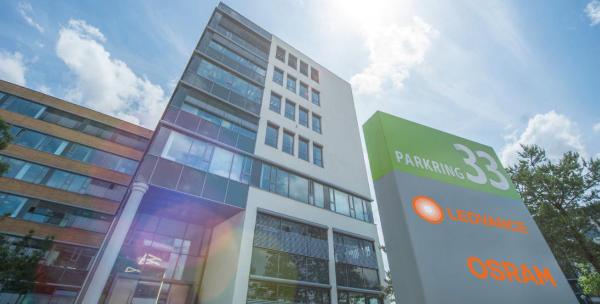 Unlike other emerging Internet companies that are pouring into the field of smart lighting, landvance has a deep foundation in the field of general lighting. Landvance, formerly known as OSRAM light source and general lighting division, has a hundred years of brand history and technology accumulation. At the same time, the global R & D base of landvance also empowers scientific and technological innovation. Under the combined effect of these comprehensive factors, landvance has significant competitive advantages in product research and development, supply chain construction and sales channel expansion in the domestic market and even the entire international market, and has a broader development space.
With the brand mission of promoting the upgrading of light, landvance shares the global R & D achievements for the first time in China, boosting the new development of intelligent lighting. At the same time, landvance will further launch the national hundred stores plan, establish 100 strategic partners of health lighting, seize the opportunity of the times, take advantage of the situation, and comprehensively promote the popularization of smart health lighting applications.
0