On April 13, a reporter from Beijing business daily learned that the 30-year listing conference of Keya, which was held by Yantai Changyu Grape Wine Co., Ltd. (hereinafter referred to as "Changyu Wine"), with the theme of "30 years to shine the world's future", was recently held in Chengdu.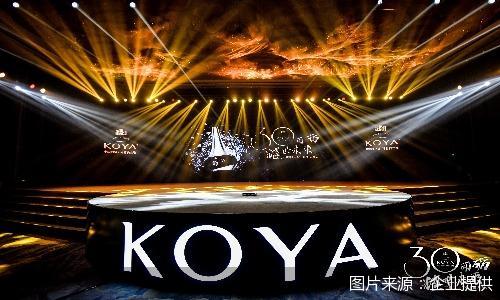 The reporter from Beijing business daily learned that Changyu Wine, as the only wine enterprise with brandy business in China, has begun to acquire wineries abroad as early as 2013 to lay out the brandy market. In 2013, Changyu Wine acquired 100% shares of Francois in cognac. At the end of 2014, Changyu introduced brandy to China for the first time, and Guangdong marketing center was responsible for the first phase of investment promotion. In 2020, Changyu Wine will launch new brandy products, duomingli, and set a sales target of 20 million yuan, focusing on the middle and low-end brandy business.
It is worth noting that on the night of the press conference, two bottles of Keya 30-year XO with special numbers of "1914" and "2021" sold for 71000 yuan and 54400 yuan respectively, which also set a new record for Keya brandy auction price.
Zhang Baochun, chief master of Chinese brandy, said that Changyu Keya brandy had won the world champion of blind products as early as 2019. As a result, China has successfully entered the high-end brandy market. The release of Keya for 30 years also marks that Chinese brandy has entered a stage of high-quality development.
According to the semi annual report of Changyu Wine in 2020, brandy achieved a revenue of 373 million yuan in the first half of 2020, with a gross profit rate of 55.79%, accounting for 26.61% of the total revenue. Through the data, it is not difficult to find that brandy's revenue accounts for nearly 30% of Changyu's total revenue. Changyu Wine has previously said that the company's brandy business adheres to the development strategy of "holding high and fighting high, leading low with high", focusing on the four main brands of Keya, Wuxing, Minni and pager. Through Keya brand to expand brandy category, and then drive the all-round development of brandy brands.
Beijing Business News (reporter Zhao Fengrui)
[the above content is transferred from "Beijing Business Daily website", which does not represent the view of this website. If you need to reprint it, please get permission from the website of Beijing business daily. If there is any infringement, please contact to delete it. 】
0