On April 21, "2021 China low temperature fresh milk Summit Forum and benefit from the whole industry chain of high quality dairy fresh milk results conference" was held in Jinan, Shandong Province. At the meeting, 18 dairy enterprises including benefitdairy co released the "Jinan initiative" of 2021 China low temperature fresh milk Summit Forum to jointly promote the consumption upgrading from "drinking milk" to "drinking good milk".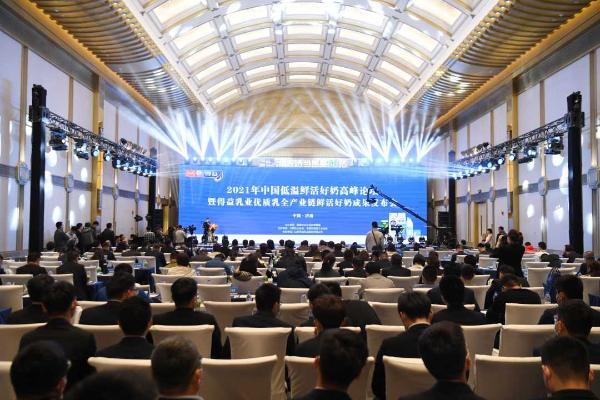 At the forum, Liu Yaqing, vice president and Secretary General of China Dairy Association, hoped that dairy enterprises could adjust measures to local conditions and actively develop low-temperature dairy products with pasteurization technology. Wu Qiulin, chairman of China Dairy Industry Association, believes that ensuring the safety of dairy products and improving the quality and competitiveness of fresh and good milk is an important embodiment of meeting the health demands of consumers" We should vigorously implement the high-quality milk project and realize the localization of raw milk in terms of milk source; In terms of technology, low-carbon processing technology is realized; In terms of products, we should realize the high quality of dairy products. " Director of the national agricultural science and technology innovation alliance solemnly shared his thoughts on the development of dairy industry in his speech.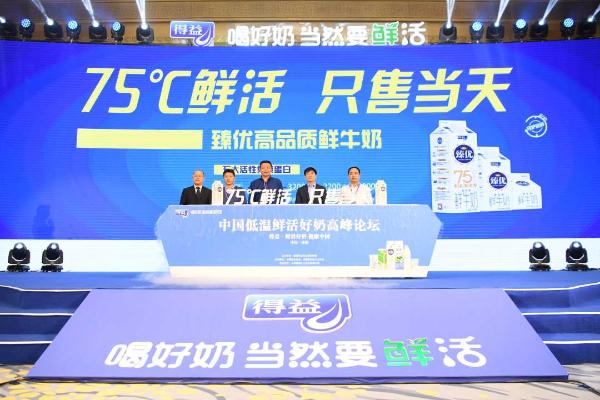 In supermarkets and shopping malls, all kinds of dairy products are dazzling, so how can consumers drink really good milk. Wang Jiaqi, chairman of the National Dairy Science and technology innovation alliance and director of the Institute of food and nutrition development of the Ministry of agriculture and rural areas, shared "high quality milk comes from local milk". In Wang Jiaqi's eyes, the biggest nutritional value of good milk is "natural and fresh nutrition", "they are very" delicate "and very sensitive to temperature. The normal temperature milk treated by ultra-high temperature instantaneous sterilization will cause the loss of natural active nutrients in milk, while the pasteurization process of low temperature pasteurization can maximize the preservation of natural active nutrients in milk, such as lactoferrin, immunoglobulin, lactoferrin, lactoferrin and lactoferrin β- Lactoglobulin α- Lactalbumin, etc. Therefore, high quality milk comes from local milk. If you want to drink natural active nutritional milk, it is recommended to choose low-temperature fresh milk as the first choice. " Wang Jiaqi said.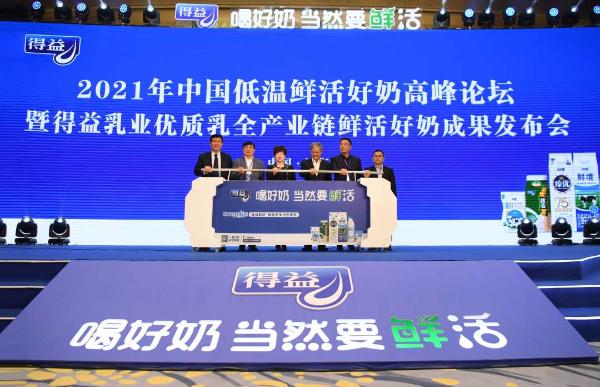 In the view of Wang Peiliang, chairman of the board of benefiting dairy industry, dairy industry is a representative industry of food safety and a pillar industry of Rural Revitalization. More consumers are aware that low temperature pasteurized milk contains nutrients to enhance human immunity.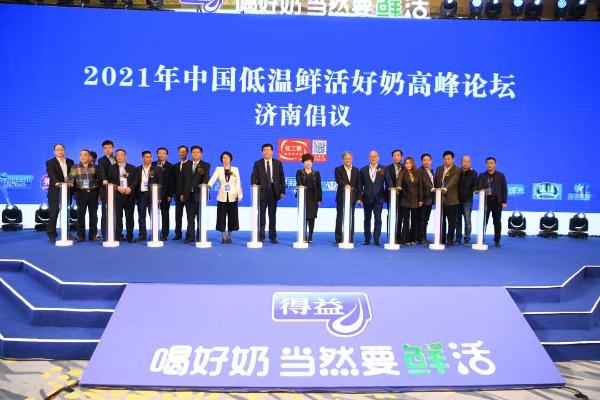 It is understood that benefiting dairy started to implement the high-quality milk project in 2016 and is the first local enterprise in Shandong Province to pass the high-quality milk certification. The upstream of the enterprise is located in Gaoqing County at 37 n ° In the Yellow River Delta Wetland of golden latitude, 20000 mu of high-quality land is selected to establish planting base, four large-scale modern pastures with 35000 cows and 7000 pure bred Australian Holstein cows are imported. Based on the ecological cycle of planting and breeding, the quality of raw milk is improved from the source by improving and upgrading the nutritional index, technical management, equipment and facilities of raw milk; Midstream introduces international leading production equipment, upgrades pasteurization temperature to achieve 75 ℃ / 15s, integrates international advanced technology, creates dairy innovation research center with French agricultural college and Italian University of Verona, and ensures fresh nutrition with scientific research innovation. The downstream builds its own 2-6 ℃ whole cold chain logistics, and realizes the cold chain safety guarantee of low-temperature fresh nutrition from storage, transportation, distribution and other links.
0